The Reason Amandla Stenberg Walked Away From Black Panther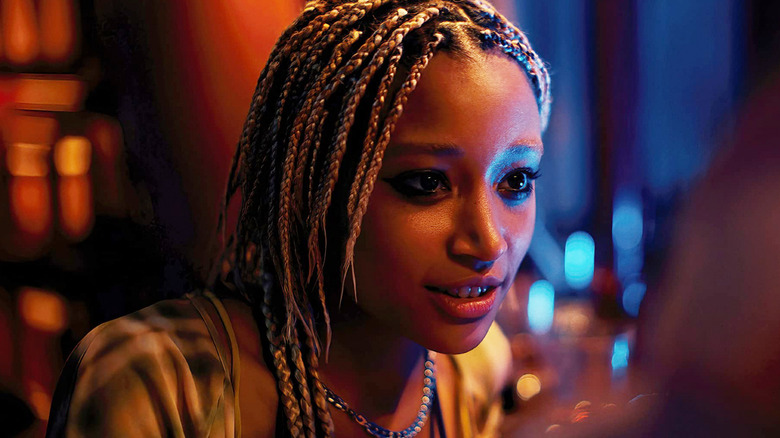 A24
10 years after breaking all our hearts as the doomed tribute Rue in "The Hunger Games," Amandla Stenberg has firmly come into her own as an actor. Stenberg has gone on to star in a variety of films as a young adult, including the critically-acclaimed drama "The Hate U Give" and, more recently, the horror-comedy "Bodies Bodies Bodies." Up next, Stenberg will be heading to the "Star Wars" galaxy thanks to her role in the live-action series "The Acolyte," having nearly made a trip into the Marvel Cinematic Universe on the way.
In an interview with Variety in 2018, Stenberg revealed she had previously been in the running to play King T'Challa's sassy, STEM-loving sister, Shuri, in the 2018 MCU movie "Black Panther." The role ultimately went to Letitia Wright, in part because Stenberg stepped away from the film of her own volition. The actress explained:
"That was not a space that I should have taken up. And it was so exhilarating to see it fulfilled by people who should have been a part of it and who deserved it and who were right for it. I just wasn't."
Speaking at the Next Wave Festival in Toronto that same year, Stenberg elaborated on her reasons for walking away from "Black Panther," saying:
"These are all dark skin actors playing Africans and I feel like it would have just been off to see me as a bi-racial American with a Nigerian accent just pretending that I'm the same color as everyone else in the movie."
Colorism in Hollywood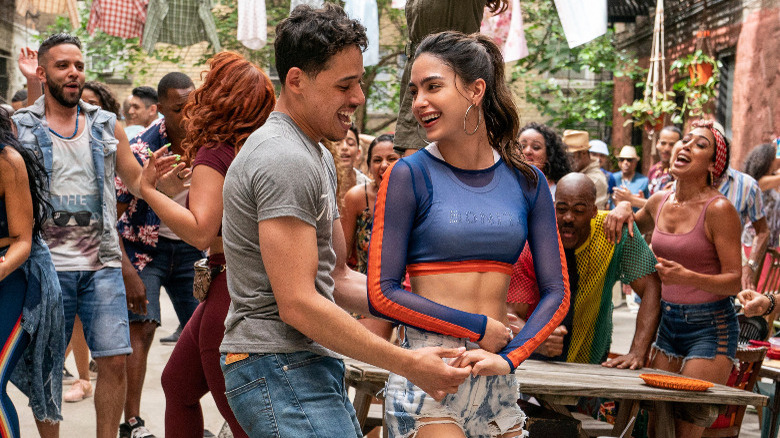 Warner Bros. Pictures
Stenberg's comments allude to the larger issue of colorism in Hollywood, in which actors of color with darker skin are given fewer opportunities to star in films and TV series than actors from the same racial group with lighter skin. It's a longstanding issue in the movie and TV industry, with celebrated Latino actor John Leguizamo having recently talked about how he "stayed out of the sun" early on in his career, knowing it would be harder for him to get work if he didn't maintain his lighter complexion. As the "Moulin Rouge!" and "Encanto" star put it:
"It was a conscious thing because I could work. And all the Latinos that made it so far, a lot of them were all light-skinned. What happened to all the Afro-Latinos and the majority of Indigenous Latinos?"
Colorism was similarly at the heart of the biggest criticisms aimed at "In the Heights" in 2021. Director Jon M. Chu's film musical was taken to task for casting Latino actors with lighter skin as the leads while relegating Afro-Latino actors to smaller roles, despite Afro-Latino residents making up a notable percentage of the population in the movie's real-world setting of Washington Heights. Lin-Manuel Miranda, who co-created the original stage musical before co-starring in and producing the film version, later issued an apology, admitting, "In trying to paint a mosaic of this community, we fell short."
Somewhat less publicized but just as noteworthy was the colorism controversy centered on director Cynthia Mort's 2016 biopic film "Nina," in which the lighter-skinned Afro-Latina actor Zoe Saldaña wore dark makeup, facial prosthetics, and wigs to portray Black music icon and civil rights activist Nina Simone. Although she initially defended her casting, Saldaña walked back her comments in August 2020, stating, "I should have never played Nina."
Wakanda Forever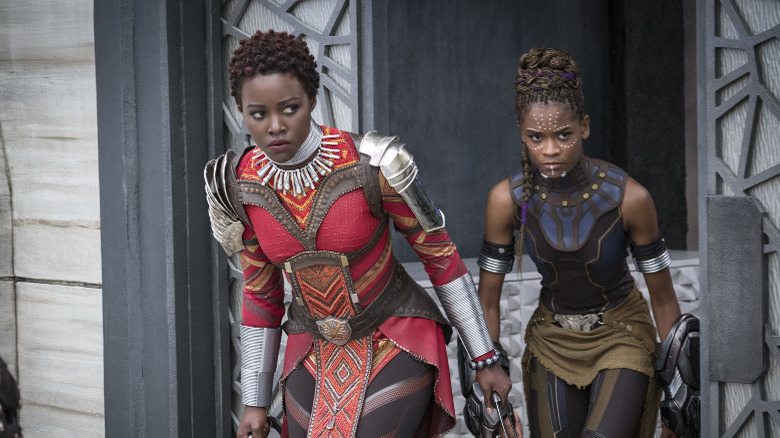 Marvel Studios
Unlike those films, director Ryan Coogler's "Black Panther" was praised for casting Black actors with darker skin as the citizens of the fictional African country of Wakanda, including Chadwick Boseman, Lupita Nyong'o, Daniel Kaluuya, Winston Duke, and Letitia Wright. And while Wright has become a figure of controversy herself since the movie's release, no one has ever criticized Coogler in good faith for casting an actor with darker skin as Shuri rather than a lighter-skinned star like Amandla Stenberg.
But as much as the casting of darker-skinned actors in "Black Panther" allows the movie to portray Africa in a more authentic fashion, it also serves another purpose. Due to the lack of actors with darker skin being cast as the leads in films and TV, it's all the more meaningful when a project like Coogler's comes along and depicts darker-skinned people of color as being multi-faceted individuals with stories that deserve to be shared with the world. This, in turn, affords darker-skinned Black moviegoers the chance to not just feel truly seen and valued, but to better imagine all that they are capable of achieving in their own lives. 
Kudos to Stenberg for realizing the importance of this type of representation, even when it comes at the expense of what was undeniably a huge career opportunity for them. The heroes of Wakanda themselves will return when "Black Panther: Wakanda Forever" opens in theaters on November 11, 2022.