John Leguizamo 'Stayed Out Of The Sun' For Years To Keep Working As An Actor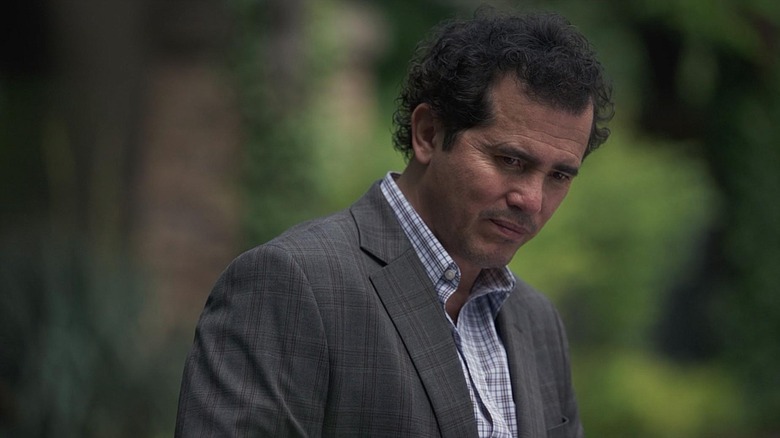 Saban Films
All we can ask of actors, directors, and other industry folks who receive a spotlight of their own is to use their platforms in responsible ways and draw attention to issues that need to be fixed. Actor John Leguizamo has enjoyed a long and successful career in the industry, thriving in live-action, various voice roles, and even several Broadway performances over the decades since he first entered the business. Born in Bogotá, Colombia and having come a long way to find mainstream success in Hollywood, his achievements are absolutely nothing to sneeze at ... but that's not to say that it's all been smooth sailing, either. Far from it, in fact.
Leguizamo is opening up about the very specific and intentional choice he made at an early stage in order to continue finding jobs as an actor within an industry dominated by white actors. While talking to the Academy of Motion Picture Arts and Sciences (via Variety), the Latino actor revealed that he purposefully avoided spending time in the sun as much as possible in order to maintain his light-skinned look. Colorism, as it turns out, continues to be a pervasive influence in the studio system. The actor is refreshingly candid throughout the interview, noting that, "It's interesting because the rule is, you become a celebrity, you get a set amount of success, you don't talk about your problems. You don't talk about the difficulties. You act like, 'Oh, it was a magic carpet ride,' you know. I feel like it's really important to talk about all the problems and all the difficulties, especially if you're a person of color — and especially if you're Latinx. There's a lot of the people struggling, and we need to change things."
But the real jaw-dropper comes later, when Leguizamo directly addresses colorism in Hollywood:
"I stayed out of the sun so I could work. I definitely would not go in the sun for years. It was a conscious thing because I could work. And all the Latinos that made it so far, a lot of them were all light-skinned. What happened to all the Afro-Latinos and the majority of indigenous Latinos? They don't get a shot, you know. So, there's a lot of things we got to deal with in Hollywood, and we got to fix, and we got to speak out and we got to speak up."
We Don't Talk About Colorism (But We Really, Really Should)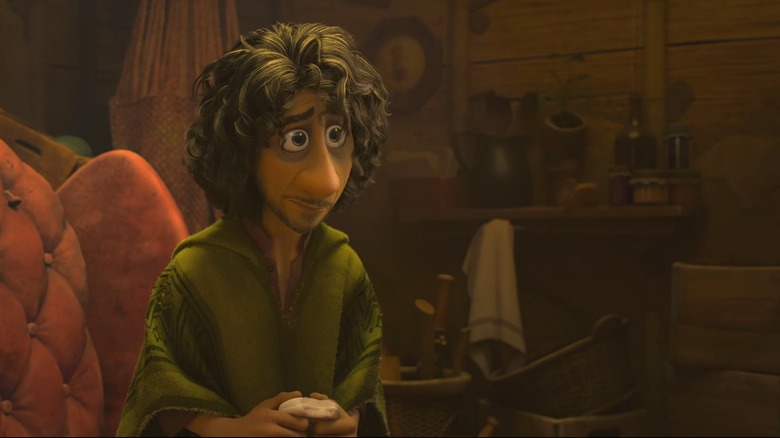 Disney
Frustratingly, the deck is already stacked against people of color when it comes to finding jobs in general, but especially in the arts and particularly among the Latin population. As John Leguizamo notes earlier in the interview:
"How do you create a Latin star in America when the roles are one-dimensional and not worthy of awards? The ugly question is, why are Latin people not succeeding? What's the ugly question? Are we not smart enough? Not talented enough? Not good-looking enough? Not hardworking enough? No, none of those stereotypes and racist ideas because nobody tries harder with less access."
The numbers resoundingly back up such assertions, pointing to systemic issues that require all-encompassing solutions. Leguizamo is doing his part to bring awareness to the reality he has faced, though countless others have failed where he has succeeded. To his credit, he readily owns up to the privilege he has experienced by acknowledging that he has, in his own words, "benefitted from being light-skinned." It probably shouldn't feel as remarkable as it does when a high-profile figure in the industry like Leguizamo comes out and says something as plain as, to paraphrase, "I've benefitted from colorism and this needs to stop," but it is. The "John Wick" actor, who most recently lent his voice to Bruno in the Disney musical "Encanto," goes on to assess this current period in time and the various factors that have led to this reckoning point:
"Not only are we invisible, but when we are seen, it's a negative portrayal. Things are improving. I think COVID made us really look at ourselves in America. Black Lives Matter was a huge awakening for America, a reboot for America to look at themselves and see what's going on. I think everybody's trying to do the right thing and hire many more people of color. What I want to see, I want to see 20% of the roles in front of the camera and the crew. I'm not asking for extra. I just want what's due to us."
Ideally, comments like these go a long way towards getting everybody on the same page ... although, in general, we still have work to do. May everyone put their money where their mouth is like John Leguizamo, who is running for Governor of the Academy to "change it from within."