Neil Gaiman Says The Sandman Season 2 May Not Happen Because It's 'A Really Expensive Show'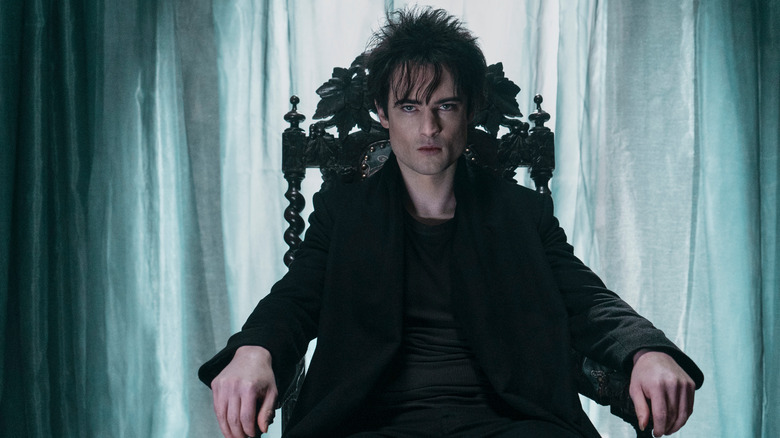 Netflix
There's no concrete way to tell if a show has been successful enough for Netflix to renew it for another season, and "The Sandman" creator Neil Gaiman has realistic expectations about the impressive comic book adaptation continuing. He's been honest with fans and journalists who ask about the potential for a second season, telling them the series' fate is in the hand of Netflix executives and there's just no telling whether the show's success was enough to justify greenlighting more. 
For every "Stranger Things," there are a dozen shows Netflix blew massive budgets on only to ax after one season. Some have had dedicated fan followings, while others simply didn't live up to Netflix's expectations, but they all met the same fate: cancellation. One common factor between them all is their tremendous budgets, because Netflix takes big swings and throws a lot of money around. "The Sandman" clearly cost a pretty penny, which means that unfortunately, it's also going to be much tougher to get renewed. 
TV magic costs money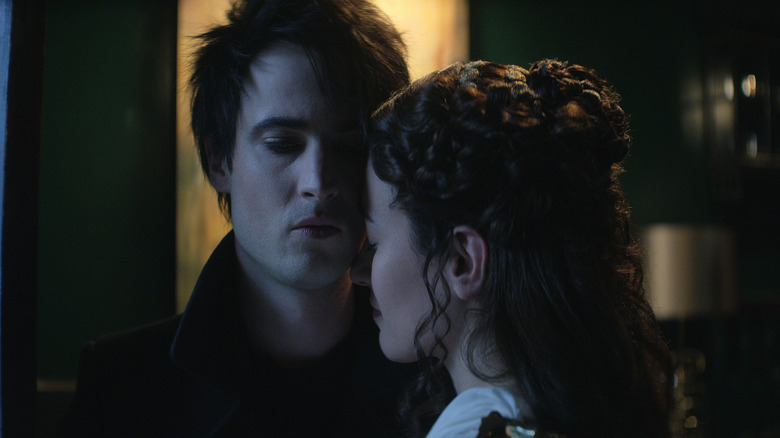 Netflix
On Twitter, Neil Gaiman explained to a fan that while "The Sandman" has been the top show in the world for at least two weeks, that might not be enough to convince Netflix to order another season. The reason, as Gaiman states, is "The Sandman" is an incredibly expensive show to produce. In addition to having a massive cast, the series requires a great deal of special effects to bring the comic pages to life.
The first season of the series required the creation of talking crows, gargoyles, a tremendous amount of magic, and some beautiful and bizarre sets like Desire's (Mason Alexander Park) shiny red lair. Season 2 would potentially adapt the next two arcs of "The Sandman": "Dream Country" and "Season of Mists." The first two stories from "Dream Country" were included in the season 1 bonus episode dropped by surprise, and they are a great indicator of the diversity of stories in "Dream Country." The series would need to not only create some fantastical beings and settings, but it would have to also further expand Hell for "Season of Mists," which sees Morpheus (Tom Sturridge) descending back into Hell to rescue his former lover, who he sent there centuries before. It would be a lot of fun to see, and it would give Gwendoline Christie more to do as Lucifer, who abandons his post in the comics and causes absolute chaos, but one can imagine just how big the budget would balloon. 
"The Sandman" felt like it finally found its groove near the end of the first season, so here's hoping people keep watching and Netflix gives the greenlight to season 2.