For Mark Sheppard, One Supernatural Episode Stands Above The Rest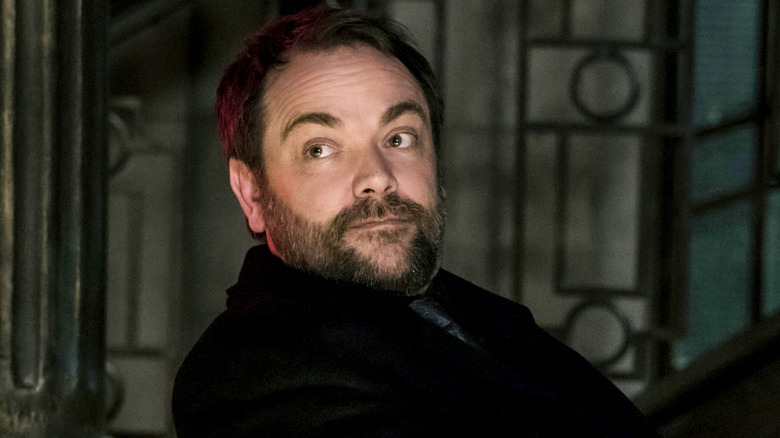 The CW
It goes without saying that Sam (Jared Padalecki) and Dean Winchester (Jensen Ackles) are the heart of "Supernatural." Throughout its 15-season run, the monster-slaying brothers were the face of the CW series: its story begins and ends with them, saving people, hunting things and living up to their family legacy. But its also true that they couldn't have saved the world from multiple apocalypses without a little help from their friends. 
As the seasons progressed, what began as a story about two brothers searching for their father became a beautiful example of the power of found family. It's hard to remember a time before Castiel (Misha Collins) was a core part of their team and, while he's only introduced in the last couple of seasons, Jack Kline (Alexander Calvert) later becomes a crucial addition to their family.
Plenty of other familiar faces move in and out as the show goes on (because being a friend of the Winchesters tends to shorten one's life expectancy), including Felicia Day's hacker-turned-hunter Charlie Bradbury, gruff father figure Bobby Singer (Jim Beaver), and the Winchesters' surrogate mother, Jody Mills (Kim Rhodes). Personally, I've always had a particular fondness for Mark Sheppard's Crowley, the King of Hell who begins as a formidable opponent for the boys but later becomes ... their friend? It's honestly hard to say and Crowley rarely allows himself to admit it, but when he wasn't playing the villain, he was often an ally to the Winchesters.
Much less complicated is the relationship that Mark Sheppard had with the other cast members of the series: his place in the "Supernatural" family was always very clear. He was a much-loved addition to the series and after five seasons as a recurring character, Shepherd was promoted to series regular in the show's 10th season.
Mark Sheppard's most memorable episode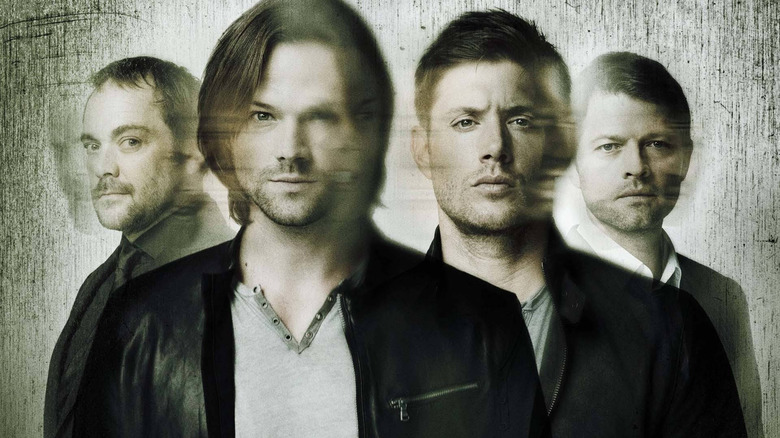 The CW
Even before Sheppard became a series regular, Crowley felt like a core "Supernatural" character. More often than not the powerful demon was causing trouble for the Winchesters, but whichever side of the battle he was on, Crowley was always a thrill to have around. Sheppard stole the show with Crowley's suave brand of sass that clashed with the brothers in just the right way. He even gave them the hilarious nicknames that became commonly-used with the show's massive fanbase — Moose and Squirrel! But while he was definitely best known for mouthing off with brutal insults and innuendo, the King of Hell also knew a thing or two about getting in touch with his humanity. Those emotional moments made for incredible series high points.
Sheppard recently recalled his time on the series while chatting on a panel at Wizard World Chicago (via TellTaleTV), where he shared that one such moment stands above all the rest:
"The end of season 8 is the most fun we ever had. That was literally the best time for us. We shot the ending in sequence, and we were never more together than we were at that time."
The episode in question is "Sacrifice," which marks the culmination of Sam enduring a series of trials to shut the gates of hell, with all the demons sealed away forever. The final trial requires him to cure a demon — and who better than their frenemy, Crowley? Though he's an unwilling participant, the ritual ends with some shocking revelations from the King of Hell as he slowly regains his humanity and confesses his desire to be loved. It's not hard to understand why this moment stands out to Sheppard, especially when it's at the center of an already incredible episode.
What makes Sacrifice stand out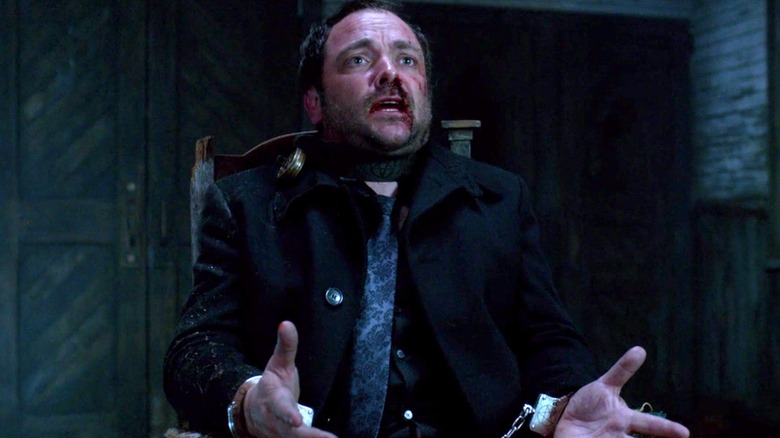 The CW
Where some "Supernatural" finales were nonstop, full-speed ahead, action-packed heartbreakers (I'm looking at you, "No Rest For The Wicked"), some of the most memorable saw the characters trapped in quiet contemplation, trying to best their internal demons before going up against that years big bad. In this case, "Sacrifice" sees the emotional arcs crescendo before throwing out big revelations and action-packed confrontations. Sheppard previously called shooting this episode (via CBR), "the most extraordinary experience." He added:
"We shot that in sequence, which is very very rare. And the most extraordinary thing was that the crew — it was silent for the entire time. Hours upon hours, they left us, to allow that energy to continue through those scenes."
Obviously, it paid off. Plus, Crowley isn't the only one to tap into his raw emotions, with the episode also featuring beautiful moments from Jensen Ackles, Misha Collins and Jared Padalecki. All of this came at a time when Crowley and Castiel had became as constant as Sam and Dean — which Sheppard attested were some of the best stretches of the show:
"Any time they put all four of us together it was good. That's why you see all of the stuff on the gag reel because we played very hard. We were all very tight and very close — I think it shows."