Shooting Supernatural And Doctor Who At The Same Time Ran Mark Sheppard Ragged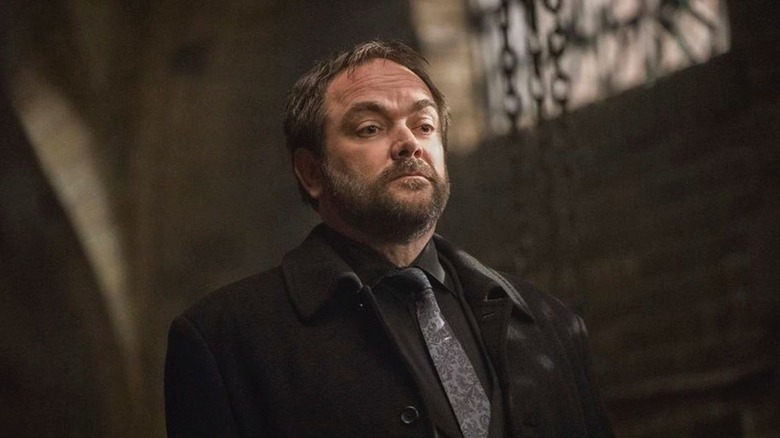 The CW
Both "Supernatural" and "Doctor Who" fans love Mark Sheppard. For fans of the long-running paranormal series, the actor is well-known for playing the frequently recurring villain Crowley — the King of Crossroads and King of Hell (albeit in Lucifer's absence). The actor nailed Crowley's devious, charming but manipulative persona in the show, capturing the character's usual suave facade with great authenticity. Along with "Doom Patrol," Sheppard has also starred in two episodes of BBC's hit sci-fi series "Doctor Who," portraying Canton Everett Delaware II, a man who accompanies Matt Smith's Doctor and his companions on a secret mission to America.
Then, Sheppard had to navigate through filming two of television's biggest shows at the same time, which was not an easy job. Sheppard went through a particularly challenging ordeal: Filming a multi-season series can be grueling because there's hardly any time for actors to take on different projects, and filming both shows simultaneously was exhausting for him.
'The timing was terrible'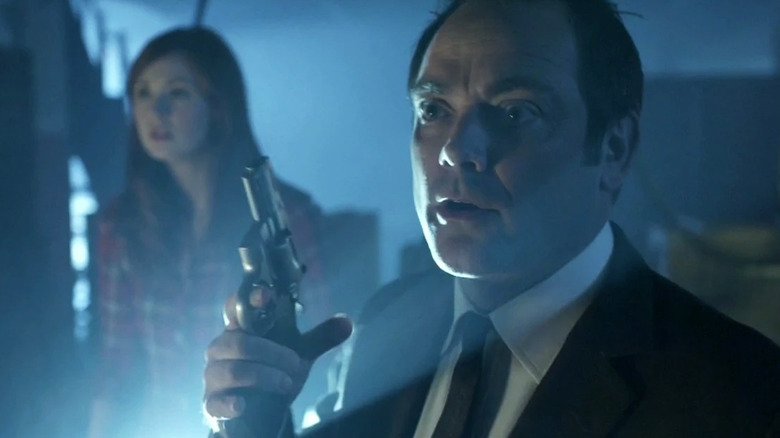 BBC
The actor attended the Wizard World convention in Chicago last year, where a panel of his admirers inquired (via Tell Tale TV) about Sheppard's experiences starring on two of the biggest shows on television.
While Sheppard has great memories from filming "Supernatural" and "Doctor Who," the actor maintained that the "timing" of it all was very strenuous for him. It got challenging to the point that the performer called the team behind "Doctor Who" to refuse the part.
"It takes eight to ten days to finish an episode of' Supernatural,'" Sheppard said. "We have something called a midseason break for a reason. The reason is you start airing shows after you started making them, and you end up catching up to the shows that are airing. We take a midseason break because we need to make more stuff."
"I had to call up Doctor Who and say that I couldn't do it — it was really depressing."
Sheppard traveled back and forth to work on both projects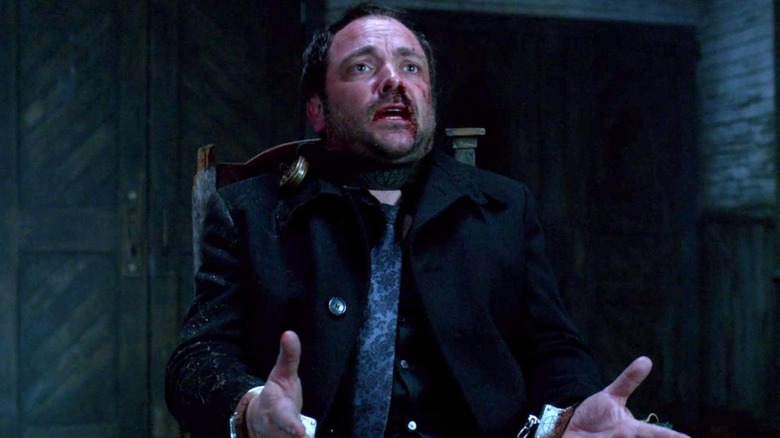 The CW
Eventually, the "Doctor Who" crew had Sheppard fly over immediately so he could star in the series, and when The WB and "Supernatural" writing team found out, they were concerned about the performer "cutting things too close." Sheppard was moved to fly between Wales and Vancouver multiple times and had a "crazy" experience.
"I called up Sera Gamble and said, 'I think I made a mistake.' Three hours later, the first assistant director called me back and said, 'Get on the plane. If you're late — I'll kill ya!'"
The actor added, "It was crazy, but it was just so much fun to do. It was a lovely place to work."
Since "Supernatural," Mark Sheppard has starred on "Doom Patrol" as Willoughby Kipling, a chaos magician, mystic member of the Knights Templar, and frequent ally of the Doom Patrol. The performer is expected to return in the fourth season of the DC Universe-set series. Here's hoping he has a relatively smooth filming process this time!