Grease Is Heading Back To Theaters For Charity In Honor Of The Late Olivia Newton-John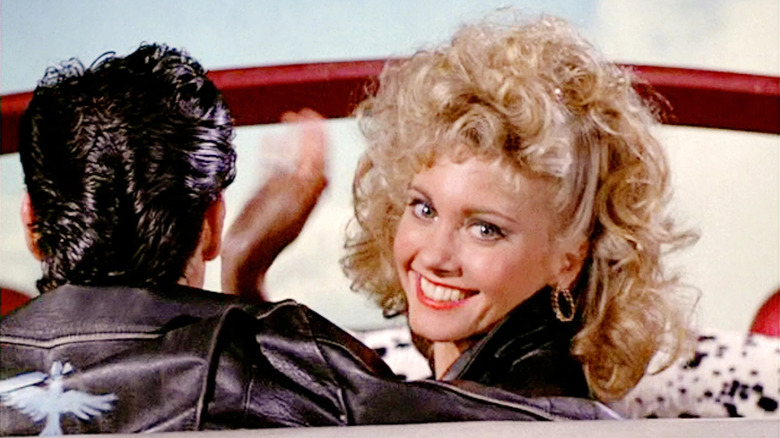 Paramount Pictures
It's been a little over a week since we learned that actress and four-time Grammy-winning singer-songwriter Olivia Newton-John had passed away at the age of 73. While known for her performances in films like "Xanadu" and "It's My Party," Newton-John became a cinematic icon for her turn as Sandy Olsson in 1978's "Grease." As a way to honor the movie musical legend, AMC Theatres is bringing "Grease" back to the big screen, with a portion of all ticket sales going to charity.
"Grease" will be available in 135 different AMC locations around the country with $5 tickets, and $1 from each ticket sale will be donated to breast cancer research foundations through AMC's charitable fund AMC Cares. Olivia Newton-John was very open about her battle with breast cancer, which was first diagnosed in 1992. In 2017, Newton-John announced that the cancer had returned for the third time, and had spread to her spine. AMC CEO Adam Aron took to Twitter to confirm the announcement and personally share the promotion.
To honor the late Olivia Newton-John: many of our U.S. theatres this weekend will show her classic 1978 hit movie Grease, again on the big screen. An inexpensive $5 admission price, and through our charity AMC Cares we will donate $1 per sold ticket to breast cancer research. pic.twitter.com/MQc28RwOPA

— Adam Aron (@CEOAdam) August 17, 2022
"Grease" was a massive box office success, becoming the highest-grossing film of 1978, and providing the second highest-grossing soundtrack release of the year behind "Saturday Night Fever," which also starred Newton-John's "Grease" love interest, John Travolta. The music of "Grease" has been embedded into the fabric of American pop culture, and Newton-John's performance of "Hopelessly Devoted to You" helped earn the film an Oscar nomination for Best Original Song.
'We'll always be together'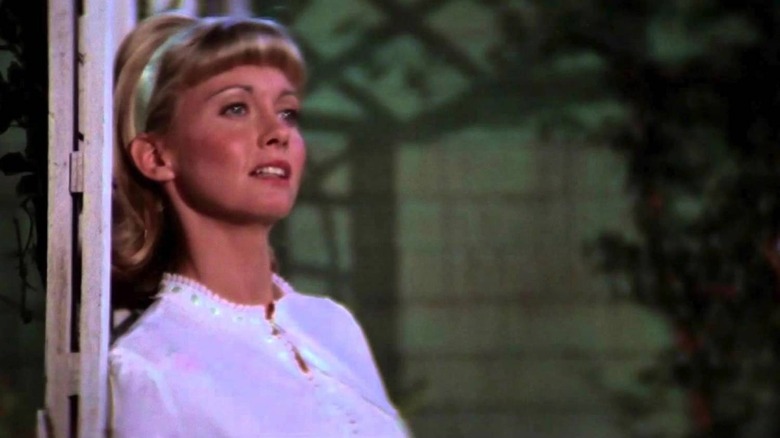 Paramount Pictures
The return to theaters is an incredible opportunity for younger generations who missed "Grease" fever in 1978 or during the 20th-anniversary theatrical re-release in 1998. It's also a fantastic opportunity to be surrounded by fellow "Grease" lovers in the theater, who will gladly laugh, hum along, and maybe even bust out into a theater-wide hand jive if you're feeling frisky. As much as we love to meme the Nicole Kidman AMC ad, this sort of celebratory screening is precisely what she's talking about when she says, "heartbreak feels good in a place like this."
It hurts to know Newton-John is no longer here to bless us with her remarkable talent and light, but getting to celebrate her most well-known performance amongst other audience members that deeply miss her can be a really powerful and unifying experience. I'm already getting misty-eyed thinking about an entire theater watching her wave to the camera and fly into the clouds as a chorus sings out, "We'll always be together." My apologies to anyone else who is also feeling a lump in their throat from reading that description. 
AMC has currently set up a "Remind Me" page on their website which will update with available theaters, showtimes, and ticket purchasing as soon as it becomes available.