Sidney Poitier Documentary: Release Date, Cast And More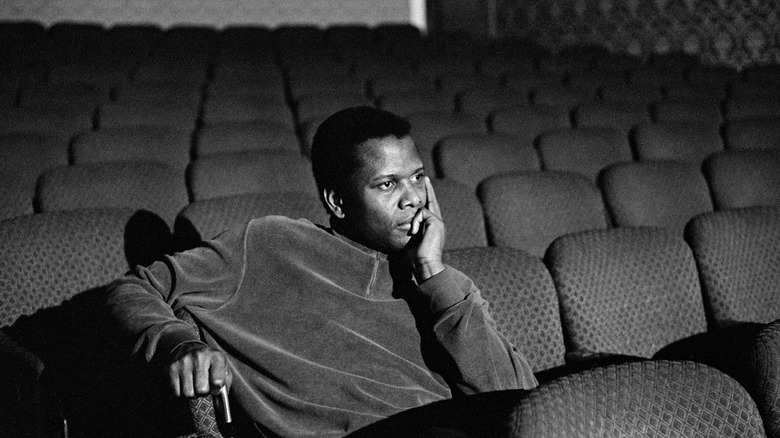 Apple TV+
(Welcome to ...And More, our no-frills, zero B.S. guide to when and where you can watch upcoming movies and shows, and everything else you could possibly stand to know.)
Sidney Poitier arrived in Hollywood in 1950, four years before the injustice of segregation in public schools was challenged in front of the Supreme Court and five years before Rosa Parks refused to give up her bus seat to a white person. Before Poitier, Black actors were often cast as servants or slaves, but Poitier refused to accept these disrespectful roles. Poitier refused to fade into the background and became a leading man, paving the way for future Black actors. Throughout his 50 year career, Poitier portrayed a doctor, minister, a teacher, and a detective in films that often called out bigotry and racism in American society. 
Apple TV+ has announced an upcoming documentary about Poitier and his life, which will span from his childhood in the Bahamas all the way to his groundbreaking career in Hollywood and participation in the Civil Rights movement.
Here's everything we know so far about Apple TV's upcoming documentary, "Sidney."
Sidney release date and where to watch it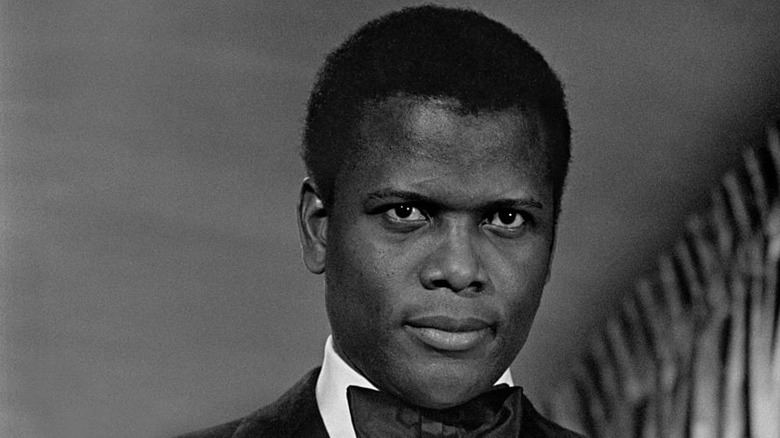 Apple TV+
The documentary will appear in select theaters and stream globally on Apple TV+ on September 23, 2022. It's produced by Oprah Winfrey via Harpo Productions and Derik Murray through Network Entertainment, with help from the Poitier family. The film is written by Jesse James Miller and will celebrate Poitier's life from humble beginnings on Cat Island to becoming the first Black man to win an Academy Award.
Speaking of Academy Awards, the film is directed by Oscar nominee Reginald Hudlin ("Django Unchained"), who took to Twitter after Poitier's death to express his respect and admiration for the actor:
"Sidney Poitier defined manhood, he defined excellence, class and elegance. He represented the best of Black experience, the immigrant experience, the artistic journey and the American Dream."
"Sidney" will feature interviews with Hollywood heavyweights like Morgan Freeman, Denzel Washington, Oprah Winfrey, Halle Berry, and Spike Lee, and celebrate the incredible achievements and legacy of the beloved actor and cultural icon.
Sidney trailer and official synopsis
The doc will honor Poiter's pioneering career and unyielding dedication to achieving equal rights in the film industry and in the United States at large. Here's the official synopsis from Apple:
From producer Oprah Winfrey and directed by Reginald Hudlin, this revealing documentary honors the legendary Sidney Poitier and his legacy as an iconic actor, filmmaker and activist at the center of Hollywood and the Civil Rights Movement. Featuring candid interviews with Denzel Washington, Halle Berry, Robert Redford, Lenny Kravitz, Barbra Streisand, Spike Lee and many more, the film is also produced by Derik Murray, in close collaboration with the Poitier family.