Vampire Academy Trailer: Friendship Over Blood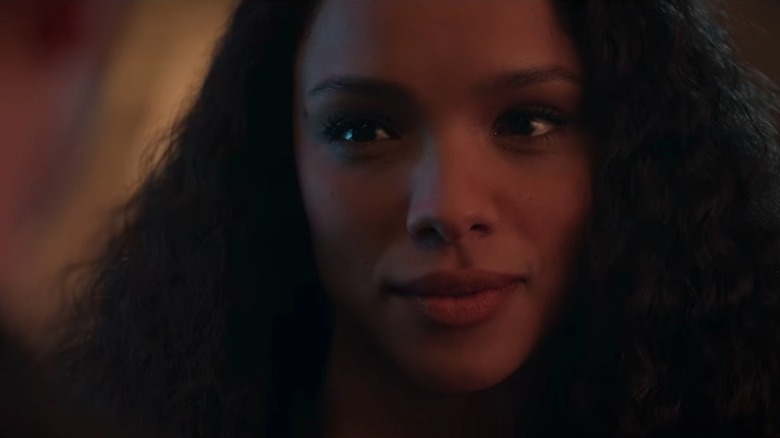 Peacock
Peacock has released a trailer for the new series "Vampire Academy," based on the bestselling young adult novel series of the same name by Richelle Mead. If this sounds familiar to you, it may be because the books were adapted into a 2014 film starring Zoey Deutch and Lucy Fry. The new series about St. Vladimir's Academy for vampires – which will serve as a reboot — comes to us from some people very familiar with the genre; Julie Plec ("The Vampire Diaries") and Marguerite Macintyre ("The Originals") will serve as showrunners and executive producers, with Plec also directing. 
The lore of these novels is complex, with a rigid class structure and several types of vampires. It's the story of a powerful friendship that inspires two young women to defy the training they've received about where they belong in the world, and fight the growing threat of the Strigoi, a group of undead creatures that threaten everything. 
The series has a great casting nod to earlier TV vampire lore, with J. August Richards as Victor Dashkov. Richards played Gunn in Joss Whedon's "Buffy the Vampire Slayer" spin-off series "Angel." 
Watch the Vampire Academy trailer
In the lore of the series, there are a few different kinds of vampires. Sisi Stringer ("Mortal Kombat") plays Rose Hathaway, a Dhampir, which are vampire-human hybrids. She's sworn to protect her best friend Lissa Dragomir, played by Daniela Nieves ("Snowfall"). Lissa is a Royal Moroi vampire whose sister is set to inherit the Moroi throne. Lissa isn't interested in playing a part in politics. Of course, politics find her, and the threat of the Strigoi could change the power structure forever. 
I read some of the "Vampire Academy" books before the film came out years ago, and the trailer for the series looks a whole lot closer to what I remember. Plus, the lore and class structure in these books are a little much to try to fit into two hours of a film. A series seems like a much better choice to really give viewers a look at what it means to be mortal Moroi vampire or Dhampir hybrid, and the deep friendship that exists between Rose and Lissa. The trailer has a very gothic feel, and visually it matches what I had in my head when I read the books, which is exciting. The whole idea of examining class structure and beliefs that earlier generations just accepted also makes this series particularly timely.
'She's my family — I would die for her'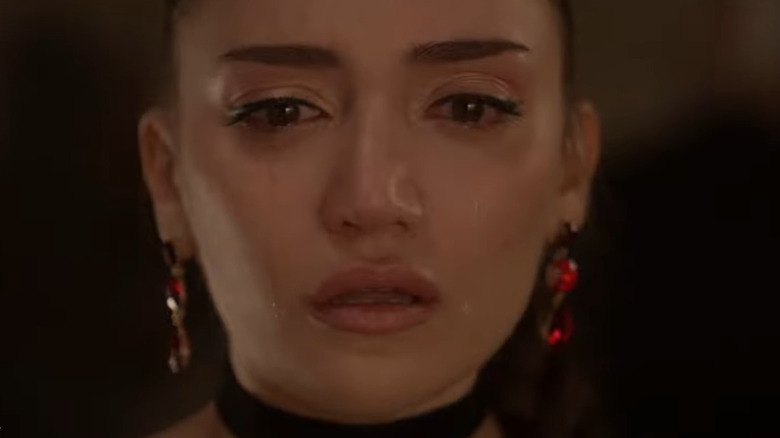 Peacock
"Vampire Academy" also stars Kieron Moore ("Sex Education"), who plays Dimitri Belikov, one of Rose's Dhampir instructors. Andre Dae Kim ("Locke & Key") plays Christian Ozera, a Royal Moroi who is a pariah at school due to his parents actions. Anita-Joy Uwajeh ("Lucky Man") plays Tatiana Vogel, a new Royal Moroi in town that causes trouble for the crown. Mia Mckenna-Bruce ("Persuasion") plays Mia Karp, a social climbing student. Rhian Blundell ("Nobody Girl") plays Meredith Beckham, a strategy-focused Dhampir. Jonetta Kaiser ("Tales) plays Sonya Karp, a quiet student. Andrew Liner ("Grown-ish") plays Mason Ashford, Rose's main competition as a Guardian. Here is the official synopsis for the series:
From executive producers Julie Plec & Marguerite MacIntyre comes a story of friendship, romance and danger. In a world of privilege and glamour, two young women's friendship transcends their strikingly different classes as they prepare to complete their education and enter vampire society. One as a powerful Royal, the other a half-vampire Guardian trained to protect against the savage 'Strigoi' who threaten to tear their society apart. That is, if Royal infighting doesn't do the job first.
"Vampire Academy" will begin streaming on Peacock with the first four episodes on September 15, 2022, with a new episode each Thursday after that.