Hawkeye Directors Are Making A Big Thunder Mountain Movie For Disney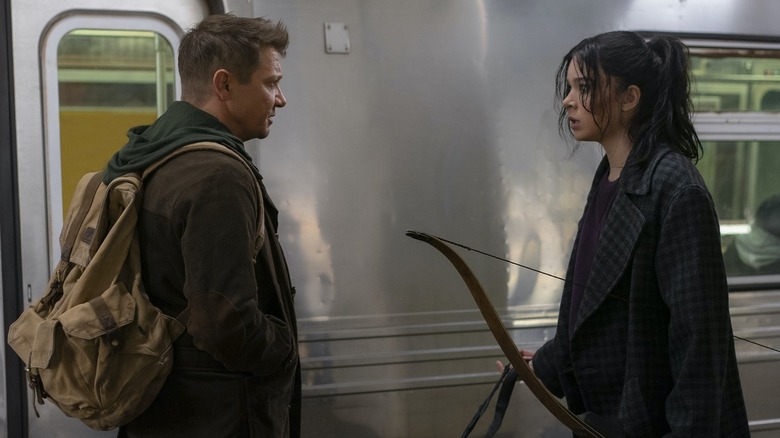 Disney+
Disney is once again turning to theme park rides as inspiration for movies, so let's hope this next one is more of a "Pirates of the Caribbean" than a "The Country Bears." According to Deadline, the new project will be based on Big Thunder Mountain Railroad, a gold rush-themed roller coaster that's been a part of Disneyland since 1979.
Though details about the project are still under wraps, the movie already has directors and writers on board. The filmmaking duo known as Bert and Bertie are reportedly in talks to direct the as-yet-untitled project. Bert and Bertie are perhaps best-known for their work on Marvel's "Hawkeye" series, for which they helmed three episodes last year.
A certain faction of TV viewers, myself included, also bows down to the Berties for their stunning work on "Our Flag Means Death," including on the episode that memorably ends with an epic scene set to Fleetwood Mac's "The Chain." In fact, the pair's filmography to date has very few misses, as they've also helmed episodes of criminally underrated shows like Showtime's "Kidding" and Hulu's "The Great." Assuming the pair do end up officially on board, this will be their first feature film project with Disney.
A haunted hillside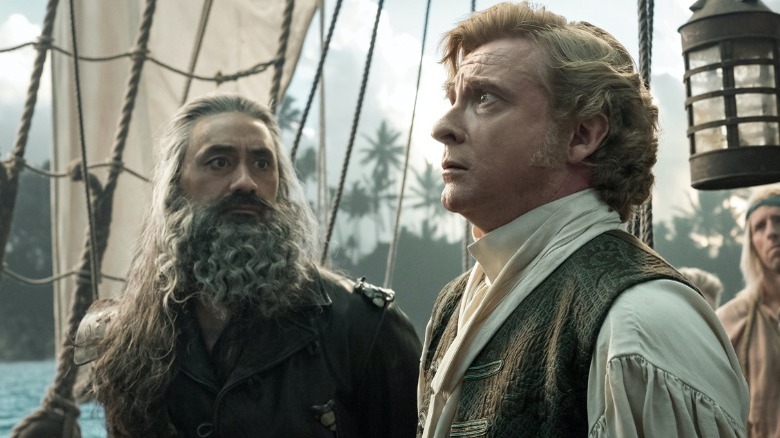 HBO Max
In addition to Bert and Bertie, screenwriters Michele and Kieran Mulroney are already on board. The team behind 2017's "Power Rangers" and "Sherlock Holmes: A Game of Shadows" will be penning a script that, if successful, will turn a three-minute theme park ride on mining cars into an entertaining feature-length film. As odd as the idea of pulling IP from Disneyland rides might seem, it's been done before, most recently with last year's "Jungle Cruise," which took in a good chunk of change at the box office and has already earned a sequel.
Though park-goers who ride on Big Thunder Mountain may just be in it for the simple thrills of going "woo!" with your arms up, there is actually some existing backstory for the ride that's available on the Disneyland website. According to the official lore, "after gold was discovered in the 1850s, eerie incidents took place in the mine," including trains that raced around by themselves. We're curious to see if Disney considers those details to be canonical, or if the studio will give the filmmakers more leeway to come up with an entirely fresh story of their own. The ride also includes a waterfall and an imitation landslide, so it's likely whatever the movie version looks like, it'll feature some fast-paced outdoor adventures. It's also worth pointing out that a Big Thunder Mountain TV series was in the works back in 2012, but that project never came to fruition.
Scott Free and LuckyChap Entertainment are producing the movie, but its release date and cast are still unknown.