Goodfellas Writer Nicholas Pileggi Teaming Up With Robert De Niro For Gangster Film Wise Guys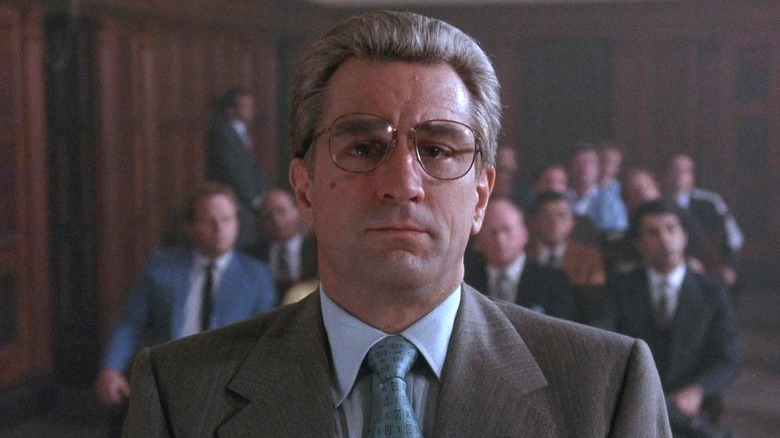 Warner Bros.
It's a whole new era for Warner Bros. Discovery, and after being dogged by controversy after controversy for the last several weeks, the studio's focus can finally go back to, you know, the business of funding, making and releasing movies. The first original production under the newly-merged studio, however, can't help but bring back memories of Warner Bros.' golden years with the upcoming project "Wise Guys." In a fascinating wrinkle, two familiar faces with ties to "Goodfellas" will be significantly involved.
As much as audiences have gravitated towards superhero movies these days and Westerns before them, perhaps no genre quite manages to compare to the prestige and sense of storytelling as the classic gangster epic. Legendary movie star Robert De Niro cut his teeth on these movies, rapidly rising through the ranks to become one of the world's most famous actors after performances in classics like "Mean Streets," "The Godfather Part II," and "Once Upon a Time In America." Of course, one of his biggest claims to fame is due to his turn in "Goodfellas," based on the 1985 novel "Wiseguy" that was written by author Nicholas Pileggi.
Both Pileggi and De Niro will team up for (the coincidentally named) movie "Wise Guys," described by The Hollywood Reporter as a period piece mobster drama that is, in fact, intended to be released in theaters. And as if that wasn't enough of a draw, get this — De Niro will apparently play both of the two major roles in the film.
Star power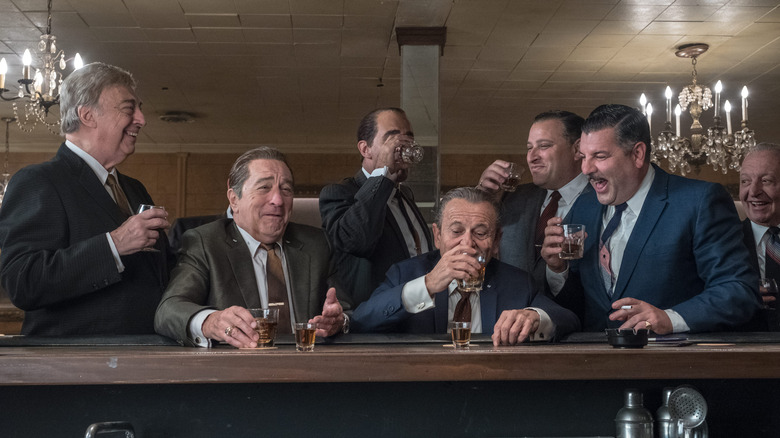 Netflix
Robert De Niro, who in recent years starred in Martin Scorsese's "The Irishman," will once again employ digital trickery to play a role — or, more accurately, two of them — in the upcoming "Wise Guys." With Oscar-winning director Barry Levinson ("The Natural," "Good Morning, Vietnam," "Rain Man") attached to direct, the film is reportedly described as following "[...] Vito Genovese and Frank Costello, two Italian-American crime bosses that ran their respective families in the middle of the 20th century. In 1957, Genovese attempted to assassinate Costello but failed, although he was wounded and decided to retire, as much as one can retire from the Mafia."
De Niro's dual roles will see him portray both Genovese and Costello, despite the fact that neither of them are meant to be twins or even siblings. In any case, no movie buff is likely to turn their nose up at double the De Niro, especially in what is shaping up to be a throwback prestige picture that Warner Bros. used to be famous for. In another reunion of sorts, the project will be produced by Irwin Winkler, who similarly filled the same role for the "Rocky" franchise, and wouldn't you know it, "Goodfellas," as well.
This will be only the latest collaboration between De Niro and Levinson, who previously worked together on "Wag the Dog," "What Just Happened," and the HBO film "The Wizard of Lies." De Niro will next be seen in Scorsese's "Killers of the Flower Moon" in 2023. 
Stay tuned to /Film for more updates on "Wise Guys" as they come in.