Barbara Stanwyck Thought Double Indemnity Would Ruin Her Career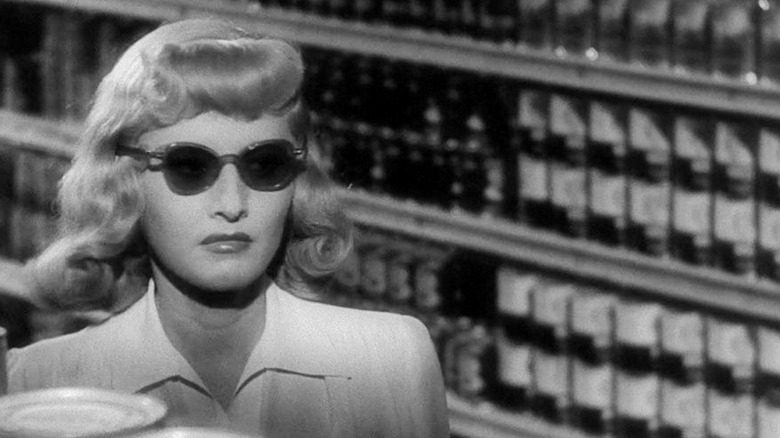 Paramount Pictures
"Double Indemnity" is a landmark of cinema, helping to introduce gray shades of morality through film noir in a Hays Code-ruled Hollywood. The film further bolstered the already successful career of the legendary Barbara Stanwyck, who was celebrated for both her dramatic and comedic chops, becoming the highest-paid actress in the country. Stanwyck was initially hesitant to accept the role in "Double Indemnity" due to the scandalous nature of her character, though in the end, she proved that her range as an actress could go even further.
It seems strange to think that anyone would believe that merely playing a villain would be a career-killing move, but Hollywood in 1944 existed in an entirely different moral sphere. These were the days of the Hays Code when it was mandatory that good trounce evil, immoral acts couldn't elicit sympathy, and crime had to be met with punishment. James M. Cain had initially attempted to shop his novella "Double Indemnity" to Hollywood's major studios in 1935, but he received a letter from the Hays Office stating that the "sordid nature" of the story made it "thoroughly unacceptable for screen presentation." Even after the Hays Office approved the screenplay in 1943, the on-screen violence and sexuality needed to be toned down. The incredibly high-profile Barbara Stanwyck was walking straight into this controversy.
A (femme) fatale decision?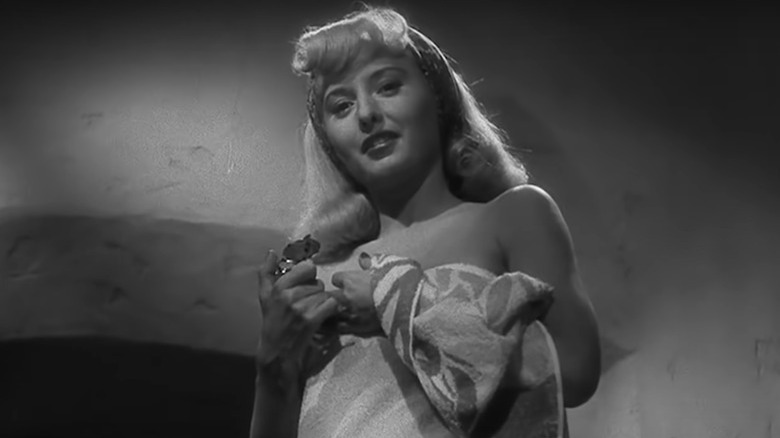 Paramount
Getting permission to make "Double Indemnity" may have been an uphill battle, but director Billy Wilder was intent on seeing his vision fully realized. Stanwyck was his first choice for the role of Phyllis, a housewife who convinces an insurance agent to murder her husband and collect his money. According to Stanwyck herself in author Kevin Lally's historical account "Wilder Times: The Life of Billy Wilder," the exchange between herself and the director went as follows:
"I said 'I love the script and I love you, but I am a little afraid after all these years of playing heroines to go into an out-and-out killer.' And Mr. Wilder — and rightly so — looked at me and he said 'Well, are you a mouse or an actress?' And I said 'Well, I hope I'm an actress.' He said 'Then do the part.' And I did and I'm very grateful to him."
Film historian Eddie Muller explains in an interview with NPR that, despite the film's struggles in getting to the screen, the fact that Stanwyck starred in "Double Indemnity" was a major milestone for film noir and helped evolve moral complexity in American cinema. After years of playing moral paragons and fun romantic-comedy leads, Barabara Stanwyck added the role of the femme fatale to her many faces.