After Banning Thor: Love And Thunder, Malaysia Threatens To Continue LGBTQ Censorship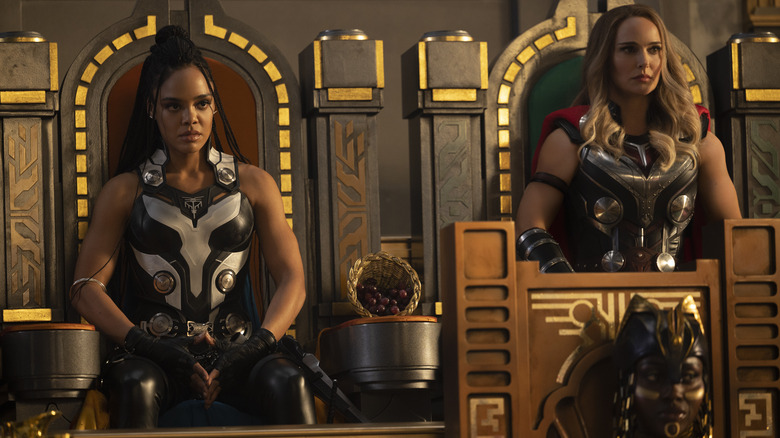 Marvel Studios
Another day, another instance of draconian censorship practices limiting fundamental access to art.
No one (well, okay, let's amend that to "no reasonable person") would credit Disney with leading the charge in LGBTQ+ representation in recent years, oftentimes only including just enough paltry moments so that a single scene can be excised completely and still allow the film to release as intended in territories across the globe. Even that bare minimum strategy has backfired for the studio in the past, yet they keep finding themselves at the center of the ongoing debate nonetheless. It's become enough of an issue lately that anyone who claims to oppose the idea of censorship, regardless of where they personally land on the political spectrum, ought to recognize the troubling ramifications of this continuing trend.
The latest country to make a point of doubling down on this issue is Malaysia. In a new report by Variety, a minister of the Malaysian government has confirmed that this was the reason why "Thor: Love and Thunder" was banned from releasing in theaters. According to the article, Disney at least made the effort to refrain from agreeing to the recommended cuts handed down by the country's Film Censorship Board, resulting in the complete lack of a theatrical release in Malaysia. Deputy Communications and Multimedia Minister Zahidi Zainul Abidin had this to say in a recent (and, frankly, embarrassing) tirade:
"Recently there was a film that did not pass censorship, that is the new 'Thor' film. [The movie] touched on LGBT but we see right now there are many films with LGBT elements that slip past the censorship."
Mind you, the full extent of the film "touch[ing] on LGBT" amounted to Korg (Taika Waititi) mentioning his two dads and briefly ending up with another male Krogan. The horror!
Here we go again?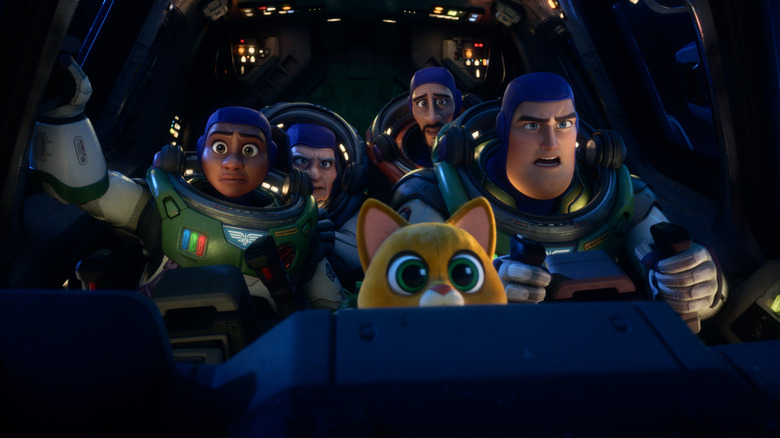 Pixar
Even more disturbingly (though not necessarily surprising, given the country's acceptance of wildly unethical conversion therapy), Zahidi then promised that these efforts to suppress artistic expression would only increase in the future. Both the Malaysian government and the Islamic Affairs Department are seemingly working hand-in-hand, according to Variety, "committed to curtailing the spread of LGBT culture in the country." Of course, all this hot air can only mean so much when Malaysia accounts for merely the 19th largest international market (as of this 2019 report, at least). For reference, of the total $1.9 billion box office haul for "Spider-Man: No Way Home," a little over $15 million came from Malaysia.
Combined with Hollywood's decreased dependence on China with recent studio movies ("Jurassic World: Dominion" being one recent exception) and the nation's notoriously oppressive government and censorship laws, there's no reason for any studio to capitulate to such demands. Of course, as reported previously, this hasn't stopped Disney from doing just that anyway. In another silver lining, however, the Malaysian minister acknowledged that "We cannot control overseas platforms that are easily reached online," meaning that streaming services originating from outside the country (i.e. Netflix) aren't beholden to these restrictions. Variety further reports that "Lightyear" is, in fact, available to stream on Disney+ Hotstar (albeit with "an 18+ recommendation" for viewers old enough for such depictions).
What effect this may or may not have on future blockbusters across multiple studios navigating these censorship-heavy waters remains somewhat up in the air. One thing's for sure, however: Audiences are more aware than ever before of studios giving in to censorship demands, and studios will no doubt feel even more pressure when faced with these choices.