Disney Now Has More Streaming Subscribers Than Netflix, But Makes Less Money From Them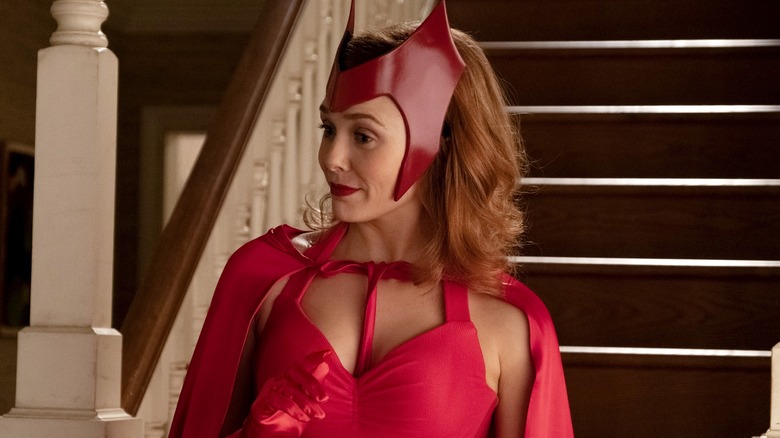 Disney+
Update: This article has been updated with additional context about how Disney counts its subscribers. 
Disney reported its third quarter earnings for 2022 recently, and one of the major headlines was that the company has now amassed 221.1 million subscribers across its portfolio of streaming services. This includes Disney+ (152.1 million), Hulu (46.2 million), and ESPN+ (22.8 million). That now makes Disney the king of the hill as it overtakes Netflix, which currently has 220.7 million subscribers worldwide. There's a new champion! But there's also a huge, very important caveat to the victory.
According to Variety, Disney actually makes quite a bit less actual revenue per subscriber than Netflix does. For example, Disney+ generates only about 39% as much revenue for each subscriber compared to Netflix. The average revenue per user (ARPU) is especially grim overseas for the Mouse House currently. Disney+ Hotstar, the company's Asia Pacific international offering, represents 38% of the Disney+ subscriber base. However, the ARPU is just $1.20 per month in the most recent quarter. For comparison, Netflix had an ARPU of $8.83 per month in the Asia Pacific region. A stark contrast indeed.
On the one hand, Disney is leading in the ever-important category of overall subscribers at a time when subscriber growth is slowing to a crawl in North America (just ask Netflix about its very bad year). And yet, when it comes to the bottom line for any company, money, Disney is lagging pretty badly. So, what gives?
Disney is playing a different game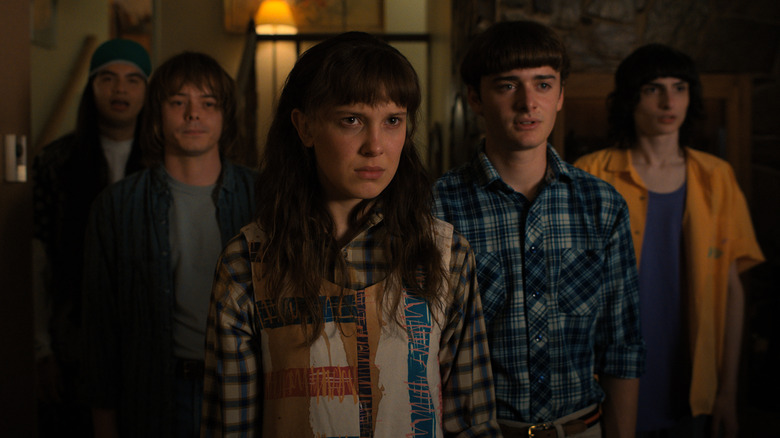 Netflix
The overall streaming numbers do require some additional context though. Disney is counting total subscriptions in getting to the 221.1 million figure. That means for anyone that subscribes to the Disney Bundle, it technically counts as three subscriptions in that overall figure. Unfortunately, Disney did not share a figure for subscriber households. As Netflix does not have multiple services to build up to its number, the company has taken some issue with Disney's framing of subscriptions versus subscribers.
Let us not forget that Netflix had a gigantic head start on the competition, leading the way in the streaming game and forcing Hollywood to reshape itself in their image. Netflix is the reason the media landscape looks the way it looks, and that's why it is leaps and bounds ahead of most of the competition — save for Disney. That also means that Netflix has had years to slowly but surely hike up prices, maximizing revenue from that big subscriber base.
Disney+, meanwhile, entered the marketplace with a wildly attractive $6.99 price point. That made it a low risk thing for most consumers. Plus, the Disney Bundle — which includes Disney+, Hulu, and ESPN+ together for a discount — has become exceptionally popular, driving growth for all three services. Disney was playing a low-cost game to amass subscribers in the early going. Let us also not forget that Disney+ isn't even three years old yet, which means it has managed to overtake Netflix in overall subscribers in a very short window.
All of this means that Disney still has lots of time to squeeze more revenue out of its 221.1 million subscribers now that they're signed up. To that end, a price increase is coming later this year when the ad-supported version of Disney+ arrives. So yes, Disney is making less revenue currently, but this all seems to be part of the plan.