Cool Stuff: Classic Loki, Jimmy Woo, He Who Remains, Zombie Iron Man & More Are Getting Marvel Legends Figures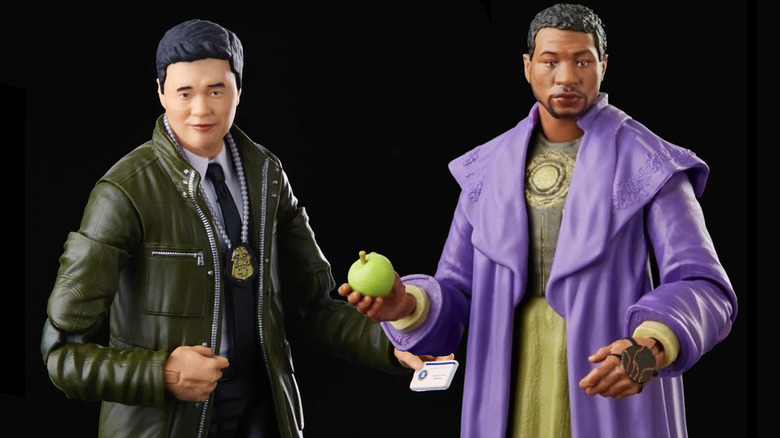 Hasbro
With a wealth of Marvel Comics history and an ever-growing Marvel Cinematic Universe, I think it's safe to say that Hasbro will never stop making Marvel Legends action figures. Whether they come from the pages of comic books or the frames of films and television, there are always new superhero and super villain action figures. Today brings a whole new wave of Marvel Legends figures inspired by various Marvel Studios TV shows on Disney+.
Hasbro Pulse held one of their livestreaming announcements where they reveal new Marvel Legends action figures, and today's new batch included a whole wave of characters from Marvel's "What If...?" animated series, as well as "WandaVision" and "Loki." Plus, the build-a-figure that comes together if you get the entire wave will make "Moon Knight" fans very happy. Let's take a look at the new Marvel Legends figures below.
Here are the new WandaVision, Loki, and What If...? action figures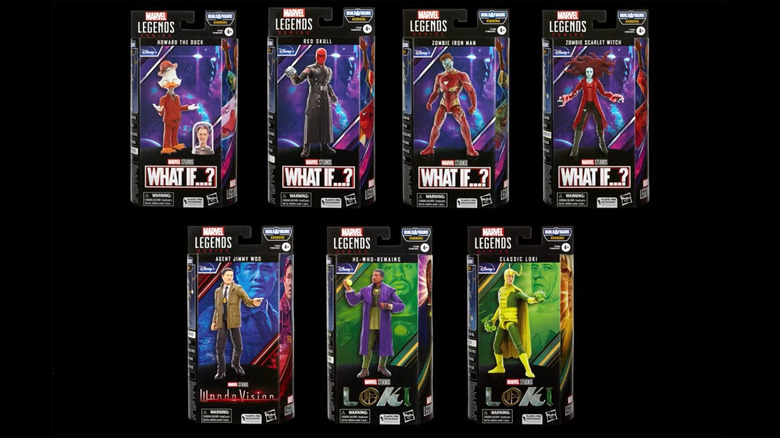 Hasbro
Most of the new Marvel Legends wave is dominated by characters from the first season of Marvel's "What If...?" animated series. There were already a batch of figures released awhile back with the likes of Captain Carter and T'Challa as Star-Lord, but now we're getting zombie versions of Iron Man and Scarlet Witch, the animated version of Red Skull, and Howard the Duck, who also comes with Scott Lang's head in a jar. 
But for me, the best figures come from Marvel's Disney+ television shows. Joining the "Loki" line-up of figures, we've got Jonathan Majors as He Who Remains (AKA Kang the Conqueror) and Richard Grant as Classic Loki, a fan favorite from the first season. Meanwhile, one of the supporting players from "WandaVision" is getting a figure in the form of Randall Park as Agent Jimmy Woo, who will also help with any "Ant-Man" action figure displays you might want to set up. 
Those who are ambitious enough to collect this whole new wave will be rewarded with all of the pieces to build Khonshu, the moon god who makes Steven Grant and Marc Spector's lives a living hell in "Moon Knight." If you look at the figure's head, there's a cool little effect that was created in order to connect Khonshu's skull to his body, because in the series, it's actually floating and detached without a neck. 
All of these figures will be available for pre-order on Hasbro Pulse's website on August 11, 2022 at 1:00pm ET. They'll also be hitting stores at some point in the future. If you want a closer look at all the figures, check out Hasbro's video.