The Next 365 Days Trailer: Netflix's Controversial Erotic Trilogy Comes To A Close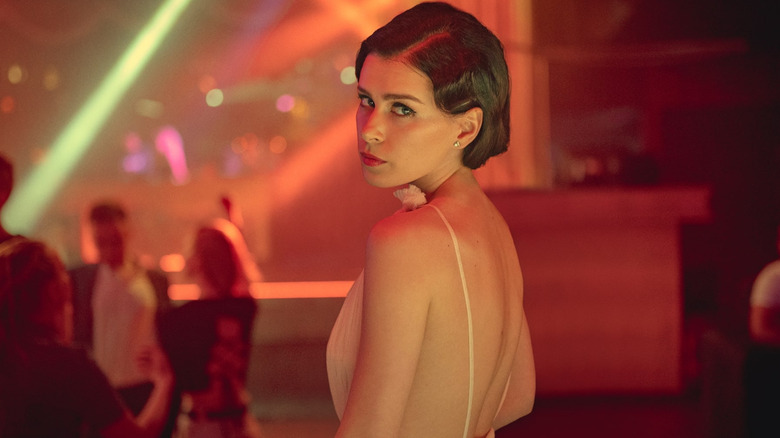 Netflix
TV hiatuses are stretching longer than ever, and usually, the time between movie sequels elapses years. But even as the wait for our favorite stories stretch longer than ever, there is one thing that we can still rely on in this cruel existence that we call reality — whether you like it or not, a new entry into the "365 Days" saga is always right around the corner.
You probably remember the first movie from its polarizing arrival on Netflix, in which social media was up in arms because a woman fell in love with a Sicilian mob boss and kickstarted a sexually charged and extremely toxic whirlwind romance that ended with her potential death. Then came the second film, the ridiculously titled "365 Days: This Day," which saw the couple reunited and navigating dark secrets, dangerous betrayals, and yes, their still very toxic relationship! In a shocking turn of events, the sequel also ended on a cliffhanger that implied the death of its lead character and in an even more shocking twist ... she's fine.
Of course she's fine! There would be no story without Anna-Maria Sieklucka's Laura Biel. And if you don't believe me, just check out the new trailer for the third entry into this series, where Laura is alive and well, but she still can't shake her toxic relationship with Michele Morrone's Don Massimo Torricelli.
Watch The Next 365 Days trailer
Strobe lights? Check. Poolside arguments? Check. Backlit make out sessions at sunset? Check! That's just about everything you need for a "365 Days" movie, and as the grand finale of the trilogy, the latest film won't disappoint. But the most important ingredient of all is the never ending push-and-pull of Massimo and Laura's complicated romance, which is once again being put to the test. This time around, outside forces are the least of their problems because the turmoil comes from within. Here's the "The Next 365 Days" synopsis from Netflix:
"Laura and Massimo's relationship hangs in the balance as they try to overcome trust issues while a tenacious Nacho works to push them apart."
Now I know what you're probably thinking — didn't this movie already happen? No, silly, you're thinking of another erotic thriller about an abusive boyfriend. Or maybe you're just thinking of "365 Days: This Day," the second chapter of Massimo and Laura's story. Since the second and third entries of this trilogy series were shot back-to-back, fans only had to wait four months for an official ending, which is always nice when there are cliff-hangers involved. 
When "This Day" ended, Laura was shot by Massimo's ex-lover Anna (Natasza Urbańska), raising the possibility of her death. But Netflix has since put those fears to rest by releasing the first four minutes of the trilogy's finale on YouTube, confirming Laura's survival and revealing the character who died in her place. Will anyone have a fake out death at the end of this latest entry?
The "365 Days" trilogy is based on Blanka Lipińska's novels of the same name. Lipińska co-wrote the third film with Tomasz Klimala, Tomasz Mandes, and Barbara Białowąs. Białowąs and Mandes served as directors.
"The Next 365 Days" will be available to stream on Netflix on August 19, 2022.