Euphoria Almost Cast Someone Else In Zendaya's Role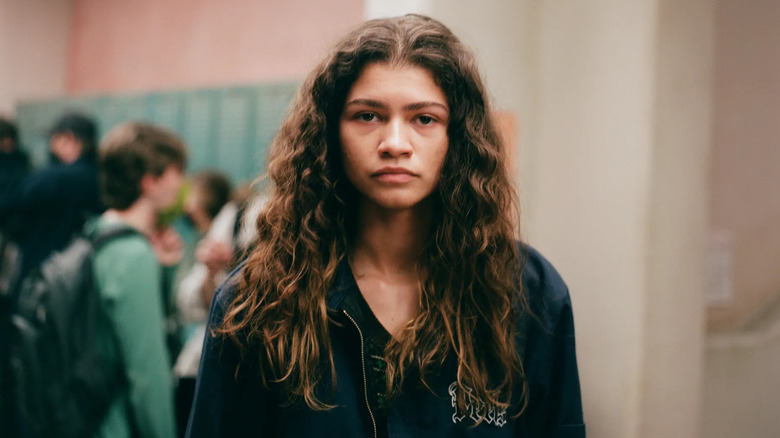 HBO
Casting a show full of high schoolers gives casting directors the unique opportunity of finding and potentially casting fresh, new talent to help catapult to stardom — you know, if the story is any good. It also tasks them, no matter what, with the job of finding the exact right person for each role in the series — which is part of why "Euphoria" casting director Jennifer Venditti almost cast someone else in the role of Rue, now played by Zendaya.
In an interview with Variety, Venditti revealed that despite the fact that someone may be perfect for a role, an actor's mental preparation and preservation should always come before the strength of the performance when making that decision. She explained:
"There was a young woman who had been street scouted by my team who was a magical person and had a similar trajectory as Rue and had come around to the other side. But with a TV show, it can be many years [of work]. We all loved her, but when we went through the rigor of the process, we didn't know if she could handle what it would take in terms of stamina."
Zendaya has since gone on to become the youngest person ever to win the Emmy for lead actress in a drama for the character, who struggles with severe substance abuse. "It's so interesting. A polar opposite," Venditti added of the almost-Rue. "Because here's Zendaya, who has none of the life experiences of Rue, who was able to dig into her toolbox and access it in such a beautiful way."
The responsibility of playing Rue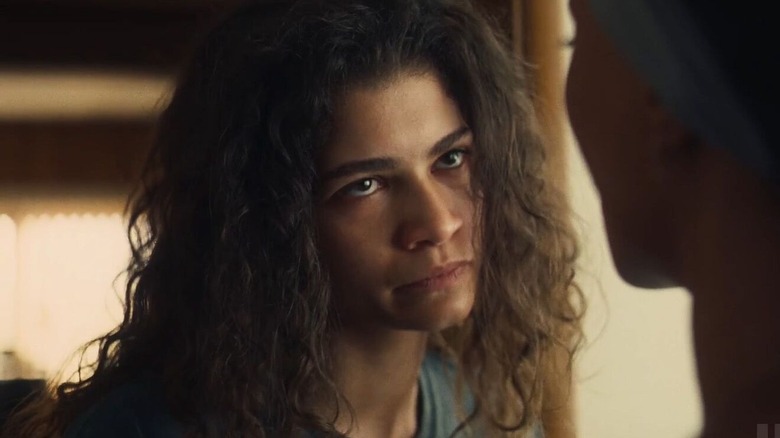 HBO
In June, Zendaya opened up about where she was able to connect with her character despite not having gone through the same traumas. "Rue has become an amalgamation of my experiences, ['Euphoria' creator Sam Levinson's] experiences and our collective pain — and seeing through the eyes of an addict," she told Variety. "I think the approach was to try it as humanly as possible without ever shying away from the devastation and the ugliness of what that can create."
The main character of "Euphoria" is undoubtedly one of the most complicated characters on television today, but she is also unequivocally one of the most human at the same time. Her struggles, from the smallest to largest problems, are relatable on at least some level to everyone watching the HBO series, and the former Disney star does an incredible job of maximizing her character's relatability throughout those tribulations while treating the role with as much raw passion as possible. 
The actress also told Italian Vogue that playing roles like Rue gives her "purpose" and aids in representing those who struggle with mental illness: 
"In the case of Euphoria, for example, there have been so many people who wrote to let me know that they recognized themselves in the way the series deals with issues such as the sense of loss, addiction, pain, mental illness and the fight against all of them. People find points of contact with the characters that I am lucky enough to play and this creates a strong bond between them and me."
It's clear that Zendaya not only has the impeccable acting chops to take on a role like Rue, but the mental fortitude to withstand the emotional demands playing her accurately requires.