Tom Cruise And Mission: Impossible Director Christopher McQuarrie Are Planning A Musical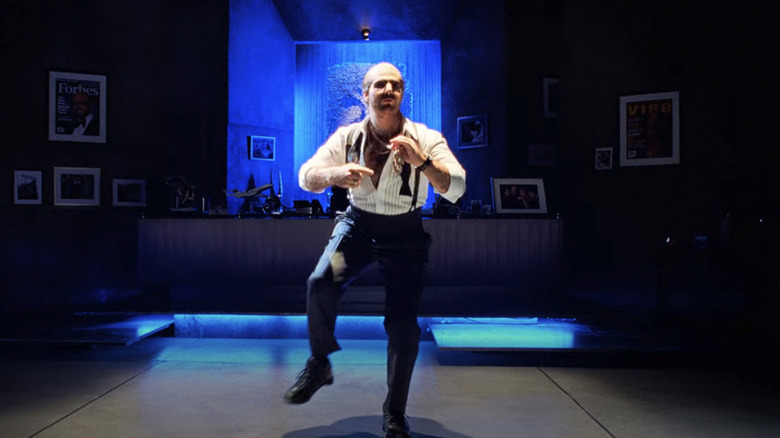 Paramount Pictures
Tom Cruise has spent more than a decade becoming arguably the biggest action star alive, constantly defying every law of physics and putting himself in dangerous situations for our entertainment. But after so many great stunts, it can be hard to forget that Cruise is more than an action star and a former sex symbol: He is also a rather funny comedic performer and an even better dancer. Case in point: His sublime performance as Les Grossman, the gruff studio executive in 2008's "Tropic Thunder." 
A standout performance in a film full of standout performances, Cruise put decades of experiences with awful studio executives who don't care about anything or anyone that doesn't make them money into a bizarre and hilarious performance. It is also a performance Cruise seems to have enjoyed; he reprised the role several times including at the 2010 MTV Movie Awards, and reportedly was working on a script for a Les Grossman spin-off over a decade ago.
Well, there is a new chance for a Grossman comeback, because Cruise seems to be wanting a break from action movies following the gargantuan two-part "Mission: Impossible – Dead Reckoning," and a new report says he's re-teaming with writer/director Christopher McQuarrie to do it. 
McQuarrie and Cruise have become one of the hottest and biggest actor/director duos around, having worked together in one way or another since 2008's "Valkyrie." Now, the two are reuniting for not one, not two, but potentially three big new projects, including a full-blown musical.
Let's rock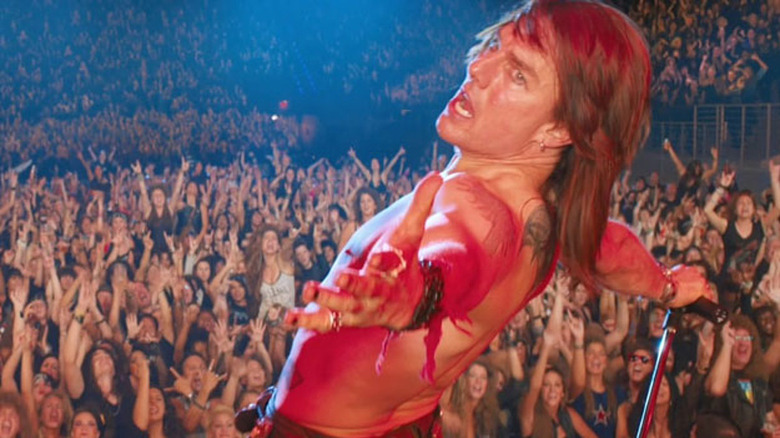 Warner Bros.
Earlier this month, it was reported that Cruise and McQuarrie were working on a new project unrelated to "Mission Impossible" that is "gnarlier" than "Top Gun." We have no idea if that is supposed to imply something like a horror movie or a giant, gritty blockbuster, but now Deadline is reporting that the duo are hatching three projects, to be written by McQuarrie in collaboration with Cruise.
One is an "original action film with franchise potential," which may be the gnarly movie McQuarrie mentioned. This is already exciting, but it's the other two that are already making my mouth water like Homer Simpson. 
The second project is "an original song and dance-style musical" meant as a star vehicle for Cruise. Now, this is interesting, as it is the biggest departure in what Cruise has been doing for the last decade. The closest thing he's done to this was back in 2012, when he did his own singing in the jukebox musical "Rock of Ages," an underrated movie that also introduced the world to Diego Boneta a full six years before his breakout role in the fantastic "Luis Miguel: The Series" biopic.
Also, it seems Cruise is interested in playing Les Grossman again. He's not just interested, actually — he's reportedly "fixated" on the idea. What's even more interesting is that Deadline implies Grossman's return could either be for a whole movie centered around the character, or for a cameo role in either of the other projects — meaning a crossover and the creation of the Tropic Thunder Cinematic Universe!
We don't know much else about these projects yet, but just the prospect of seeing Cruise with the big hands, the bald cap, and the hip hop dance moves again is, on one hand, very exciting.
Does Les Grossman work in the 2020s?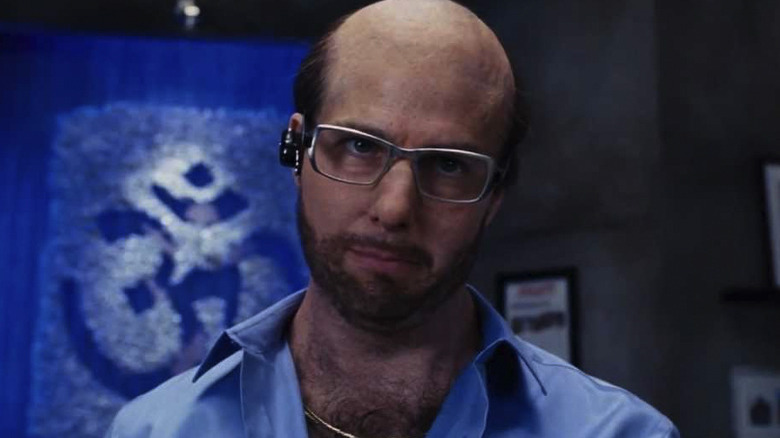 Universal Pictures
But on the other hand, as exciting as it is to think of Cruise doing a comedic role like Les Grossman again, things have changed a lot since "Tropic Thunder" first premiered. For one, the character looks clearly influenced by Harvey Weinstein and that particular brand of abusive, predatory studio executive. Doing a parody of Weinstein would play much differently in 2023 than it did in 2008. What can be said about Weinstein today that hasn't already been said over the past few years?
One option would be to lean into what we've known and what's happened with the real Weinstein in the intervening years. McQuarrie could make the Grossman character pay for his abusive behavior as a way to put that character to rest. The problem is that, in order to make that work, you can't really do a cheery, absurdist comedy with the tone of something like "Tropic Thunder." That movie leaned into the absurdity of the film industry in ways that were very funny, but it didn't try to present a poignant message about a real-life cultural reckoning. No matter how funny Tom Cruise is as Grossman, the sight of a power-hungry abuser dancing his way through a movie doing horrible things — even if there's an eventual comeuppance for the character — may be an idea best left in 2008.