Paranormal Activity: The Other Side: Everything We Know So Far About The 8th Installment In The Horror Franchise [UPDATED]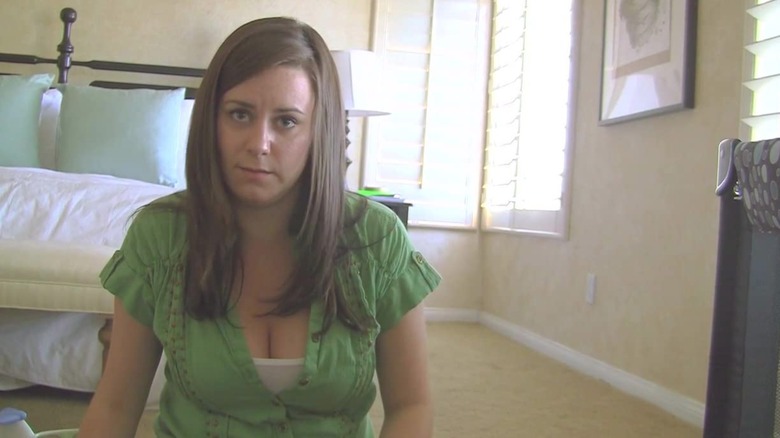 Paramount Pictures
Update: Franchise producer Oren Peli has chimed in on Twitter:
Paranormal Activity fans: there are stories coming out about sequels in the works. Those are listed on IMDB as Paranormal Activity 8, remake, etc.

Those are not real sequels. We have nothing to do with them, and do not know these people who claim to be making these films.

— Oren Peli (@Oren_Peli) August 8, 2022
We'll keep our eyes peeled for more updates, but for now, it seems like the future of the franchise is in flux. Our original article follows.
After "Paranormal Activity: Next of Kin," the most recent installment in the long-running horror franchise, many would probably say the series has been done to death. The seventh movie, which was released in October 2021, deviated deeply from the traditions "Paranormal Activity" has cultivated in the found footage genre, as well as the rules it has set for its particular universe over the course of the series. Needless to say, it didn't go over well with critics or fans and was generally panned — and even used as a glaring example as to why the franchise needs to be put to bed.
That all said, the "Paranormal Activity" franchise refuses to go to sleep. "Paranormal Activity: The Other Side" is the eighth installment in the franchise and it's coming out full steam ahead. Whether or not it'll be worth the wait remains to be seen, but there are a few details about the upcoming flick that could bode well for the film. Read on to learn everything we know about "Paranormal Activity: The Other Side."
When you can watch Paranormal Activity: The Other Side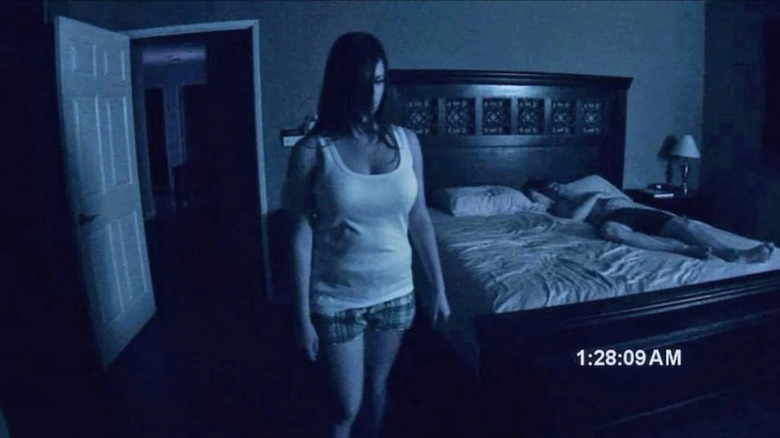 Paramount Pictures
Originally, "Paranormal Activity: The Other Side" was slated for an October 2022 release. However, that has since been pushed back to October 28, 2023 — just in time for next Halloween. Obviously, that's the best time to watch a "Paranormal Activity" movie, good or bad. It has not been confirmed for a theatrical or streaming release yet, so the release plan is up in the air, but either way, you'll be able to catch it next spooky season. 
Paranormal Activity: The Other Side will revisit familiar characters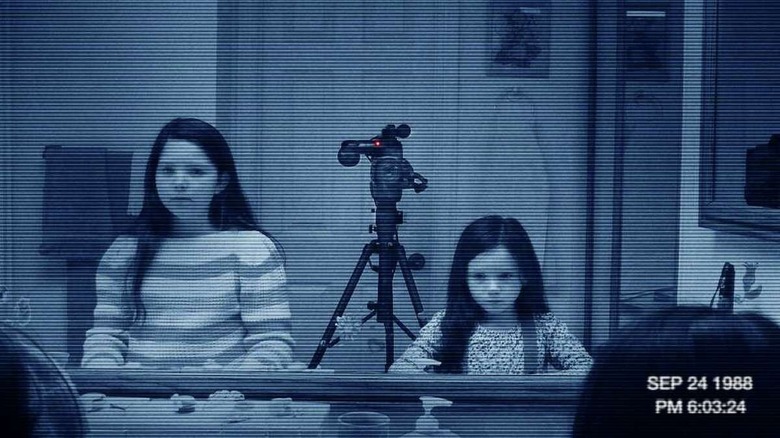 Paramount Pictures
Chethrin Schulze, Tamara Hitz, Nika Sofie, and Chany Dakota star in the upcoming entry as new additions to the franchise, but the film appears to also be bringing back a crucial character at a crucial stage in her life: Katie. However, the character will only be seen in archival footage. Similarly, Katie's family will seemingly also be part of the film through archival footage, with Lauren Bittner playing her mom Julie, Christopher Nichols Smith playing her mother's boyfriend Dennis, Jessica Tyler Brown playing a young version of her sister Kristi, and Hallie Foote playing her grandmother Lois.
Though we don't have a confirmed synopsis yet, it stands to reason that the film will bring new characters into the long-standing Katie storyline, and that the connection will somehow focus on Katie's early life — seemingly around the time when the demon originally attached to her in the first place. 
What we know about the crew of Paranormal Activity: The Other Side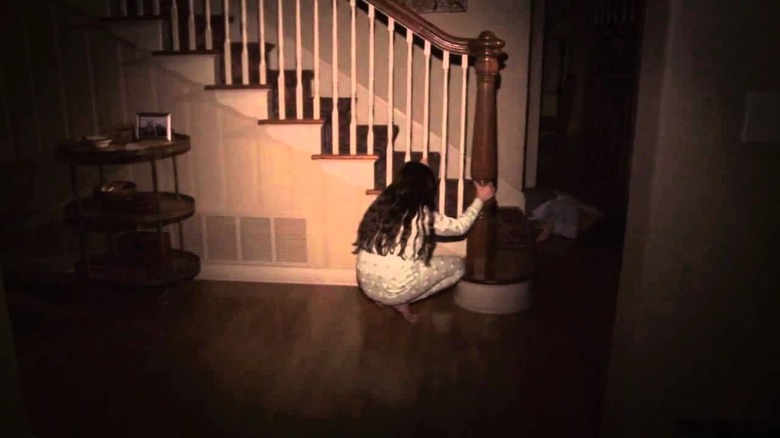 Paramount Pictures
Wincent Sommers, who directed the 2020 movie "Slender Man: Origins," is at the directorial helm for "Paranormal Activity: The Other Side." He directs from a script he wrote alongside original "Paranormal Activity" writer and director Oren Peli. "Paranormal Activity" franchise writer Christopher Langdon and producer Steven Schneider will executive produce the movie. Between the pair, they have worked on the original "Paranormal Activity," "Split," "Insidious," and "Freaky," so they seemingly know their way around a decent horror movie — but it remains to be seen if they can revive this overwrought horror franchise and bring it back to its exciting roots once again.