Giancarlo Esposito Has Spoken With Marvel, And He's Down To Play Professor X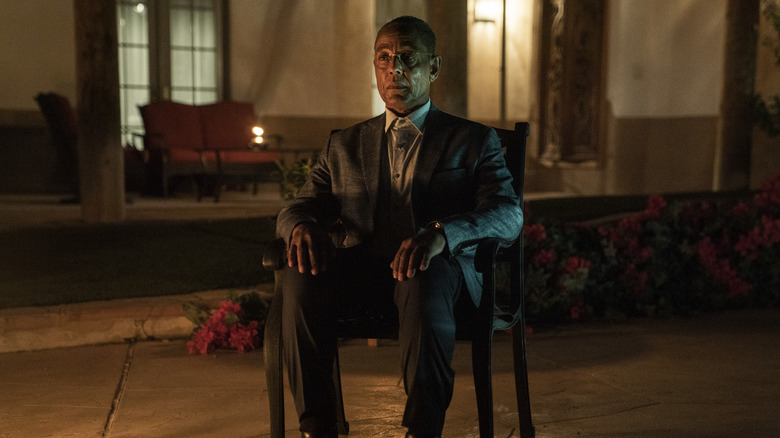 AMC
If you've watched any television at all over the last several years, you've seen multiple shows take advantage of one thing: When you need a quiet, ruthless, and stone-cold villain who lets his facial expressions and body language do most of the talking, you hire Giancarlo Esposito. No lesser shows than "Better Call Saul," "The Mandalorian," and "The Boys" have all tried to tap into the same "Breaking Bad" magic that has made the "Do the Right Thing," "The Usual Suspects," and "Ali" actor into such a known quantity these days. Of course, those who've watched those aforementioned films know that Esposito is a first-class talent who is capable of much more than the same sorts of stoic, antagonistic roles that younger fans may associate him with.
In a welcome reprieve from such pigeonholed roles, Esposito seems eager to make his next mark in a very different (and even more highly-publicized) way.
Long the subject of fan-casts and rumors and speculation over which role — if any — the prolific actor might accept in the world of superheroes, Esposito has finally waded into the fray. More than that, his latest comments just might fuel even more attention over one particularly popular character that fans would almost unanimously love to see him play. Apparently, he's already had meetings with Marvel Studios (though he coyly refrains from revealing any specifics). And more to the point, there's one specific character that he'd love to play someday: the figurehead of the X-Men, Professor X/Charles Xavier himself.
X marks the spot?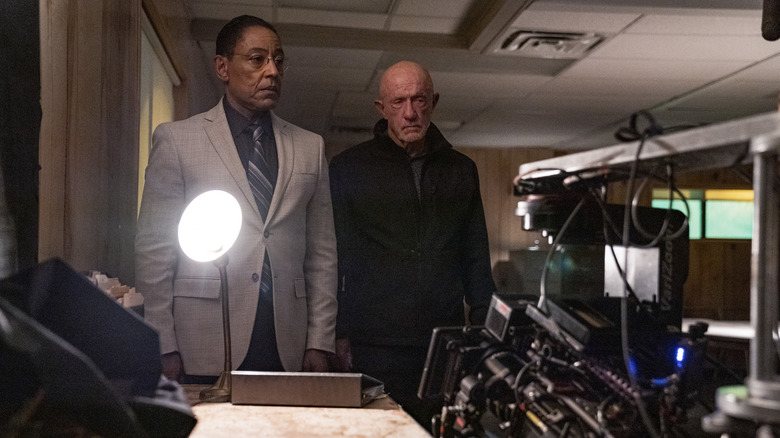 AMC
From the cynical, superpowered world of "The Boys" to the Marvel Cinematic Universe? Hypothetically, that could end up becoming Giancarlo Esposito's preferred career trajectory if he gets his way. Comic book fans have latched onto the actor for several potential upcoming roles, from various members of the X-Men to the biggest bad of them all, the villainous Doctor Doom. In a most welcome reveal during a recent appearance at the TJH Superhero Car Show & Comic Con 2022 in San Antonio, Texas (via CBR), Esposito explained that he has one particular character in mind, should he ever be lucky enough to receive the call:
"So, there's been talk of Magneto, there's been talk of [Mr.] Freeze, there has been talk of ... who else are they talking about over there? Oh, Doom! And there is Professor X. I'm going to go and put it out in the universe that it is Professor X."
Although Patrick Stewart recently reprised his iconic role as the character in "Doctor Strange in the Multiverse of Madness," it's almost a given that Kevin Feige will look to younger actors when it comes time to recast the role in the MCU proper. That's where Esposito (possibly?) comes in, having apparently already met with Marvel in some capacity in the past. Esposito goes on to say:
"I've been in a room with [Marvel Studios] and talked with them, and to answer your question, I think what they do is on the lines of that mythological journey that Joe Campbell talked about, who happened to be a friend of George Lucas that George Lucas put into his stories."
Esposito would certainly fit Marvel's pattern for casting some of the most exciting actors in the business. We'll see if there's any fire surrounding this smoke.