Star Wars Bits: Andor, Rian Johnson, Light & Magic, Galaxy's Edge, The High Republic, LEGO Star Wars Summer Vacation, And More!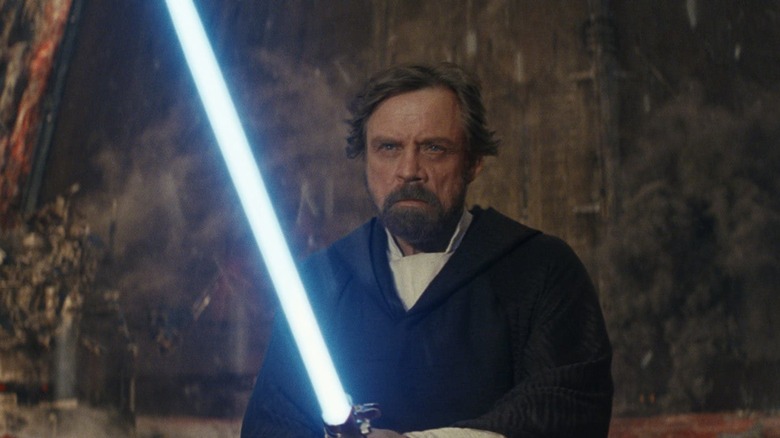 Lucasfilm
We may receive a commission on purchases made from links.
In this edition of Star Wars Bits:
"Andor" Updates
Marvel's Upcoming "Star Wars" Comics
Rian Johnson Headlines Podathon 2022
Star Wars: Galaxy's Edge Updates
And More!
Andor updates
Check out the new trailer for "Andor," the upcoming Disney+ series, above. "Andor" will now premiere September 21 with three episodes, with the remaining nine episodes following every Wednesday. 
"Andor" is set five years prior to the events of "Rogue One: A Star Wars Story" and features Diego Luna as Cassian Andor, Genevieve O'Reilly as Mon Mothma, Forest Whitaker as Saw Gerrera, and Stellan Skarsgard as Luthen Rael.
Marvel's upcoming Star Wars comics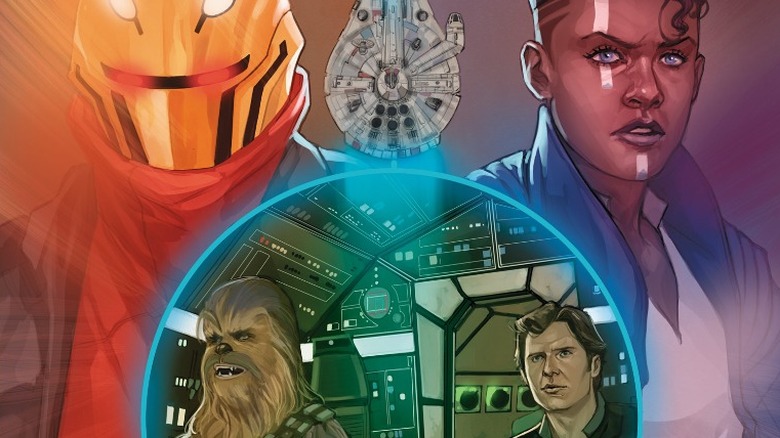 Marvel
In "Han Solo & Chewbacca" #5, written by Marc Guggenheim and illustrated by David Messina, with a cover by Phil Noto, Han and Chewie find themselves under attack after stealing an urn containing the ashes of the Jabba the Hutt's archrival.
In "Star Wars: Bounty Hunters" #26, written by Ethan Sacks and illustrated by Paolo Villanelli, with a cover by Giuseppe Camuncoli and Jesus Aburtov, novice hunter T'onga heads into the heart of Crimson Dawn looking to rescue Cadeliah, the young heir to a rival crime syndicate.
Both issues arrive August 10 and are available for pre-order on ComiXology. Check out StarWars.com for an exclusive preview of the upcoming issues.
Rian Johnson headlines Podathon 2022
Podathon 2022, the third annual all-day marathon livestream event benefiting Make-A-Wish, will take place on Saturday, September 17, 2022 beginning at 9 a.m. ET and wrapping up sometime after 10 p.m. 
The full-day livestream event will feature celebrity guests from around the "Star Wars" universe including this year's headliner, Rian Johnson, writer and director of "Star Wars: The Last Jedi." More than a dozen of the most popular "Star Wars" fan content creators producing their show live while giving audience members a chance to donate directly through the Podathon Make-A-Wish website.
Johnson will be the guest on Alden Diaz's Ahch-To Radio, which will stream at 8 p.m. ET / 5 p.m. PT on the Podathon YouTube livestream. The 65-minute, one-on-one interview will be an intimate conversation with Johnson, including the fan response to "The Last Jedi," and insight into what being a part of the "Star Wars" universe means to him.
Andor trailer breakdown and reaction
Above, Dan Casey at Nerdist breaks down everything you might have missed in the new "Andor" trailer. Below, our friend Chase aka That Gay Jedi shares his reaction to the new preview. 
Light & Magic review
Ralph and James at Live Action Star Wars are doing a weekly review series of "Light & Magic," the six-part docuseries about Industrial Light & Magic, directed by Lawrence Kasdan. Check out their thoughts on Part 2, "On the Bucking Bronco," above.
LEGO Star Wars Summer Vacation interview
Bryan at Pink Milk recently interviewed David Shayne and Ken Cunningham, writer and director of "LEGO Star Wars Summer Vacation," the new animated special available today on Disney+. Check it out! 
The Princess and the Scoundrel review
Star Wars Explained has a review of "The Princess and the Scoundrel," the new novel by Beth Revis.
Star Wars: The High Republic Phase II
In the latest episode of "Star Wars: The High Republic Show," host Krystina Arielle takes a look back at Phase I and reveals the brand new crawl for Phase II.
Jack in the Box + Mark Hamill
Luke Skywalker himself, Mark Hamill, returns to one of his very first roles: working the Jack in the Box drive-thru.
Star Wars: Galaxy's Edge updates
Vintage Sigma Star Wars ceramics
Toy Polloi's custom capes
If customizing vintage toys is more your thing, Toy Polloi has a new video where he creates a fabric cape for his Kenner Obi-Wan Kenobi action figure.
Which Boba Fett is the best?
Landspeeder Luke has a new video comparing Boba Fett figures from MAFEX, SHFiguarts, and The Black Series. 
Protect your Vintage Collection figures
Bossk's Bounty shares how you can display and protect your Vintage Collection figures and card backs.
This Week! in Star Wars
Finally, on This Week! in Star Wars, host Kristin Baver gives us the lowdown on all the latest news from that galaxy far, far away.
"This week in Star Wars, we get a fresh look at 'Andor' in the new trailer, slather on SPF for some fun in the sun with 'LEGO Star Wars Summer Vacation,' and pull back the curtain on Industrial Light & Magic with the six-part documentary 'Light & Magic' streaming exclusively on Disney+. Plus, the docuseries director and executive producer Lawrence Kasdan, whose writing credits include the scripts for 'Star Wars: The Empire Strikes Back' and 'Star Wars: The Force Awakens,' stops by to talk about his latest project."