Light And Magic Review: How Industrial Light And Magic Changed Movies Forever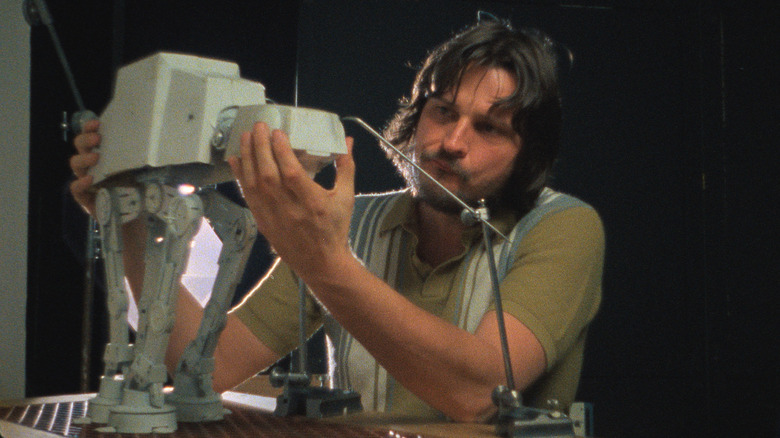 Walt Disney Studios
If you're a movie nerd who grew up in the '80s and '90s there's a good chance you worship at the altar of Industrial Light & Magic. The special effects company founded by George Lucas to make "Star Wars" turned into the stuff of legend and mythology; a place where a bunch of dorky, talented special effects artists with scraggly beards and laid-back attitudes became superstars for helping to craft, well, magic. ILM is aptly named, as their work over the years in seemingly every big American blockbuster (and beyond) truly feels like the result of magicians wowing us, creating things we never thought possible while making it all look natural. Special effects existed long before ILM was created, but by gathering specialists in various fields — animation, model work, matte paintings, and eventually the world of digital effects — the company found a way to perfect the medium. It is not an exaggeration to say that Industrial Light & Magic changed movies forever.
"Light and Magic," the Disney+ docuseries directed by Lawrence Kasdan, sets out to tell the story of how ILM was born, grew, and took over the field. It's a story that will probably be familiar to those nerds like me who grew up marveling at ILM's work. In the mid-1990s, when I was still a kid, I was gifted the massive coffee table book "Industrial Light & Magic: Into the Digital Realm," and spent hours pouring over its pages, devouring the insight into how ILM did what they did. And over the years, the folks at ILM, especially those who worked directly on "Star Wars" — people like John Dykstra, Ken Ralston, Dennis Muren, Joe Johnston, Phil Tippett, and more — have sat down for interviews to share a lot of the information we're given here across the docuseries' six episodes. And yet, even if you're well-aware of these stories, it's genuinely charming to hear them all again, laid out in this manner. Interspliced with fantastic archival footage, "Light and Magic" is bound to thrill fans of movie magic. I confess that watching the docuseries unfold, with insight into several now-iconic movies, made me feel like a kid again, like I was once again laying face-down on the carpet in my childhood home, glued to the pages of the "Into the Digital Realm" book. 
Building the future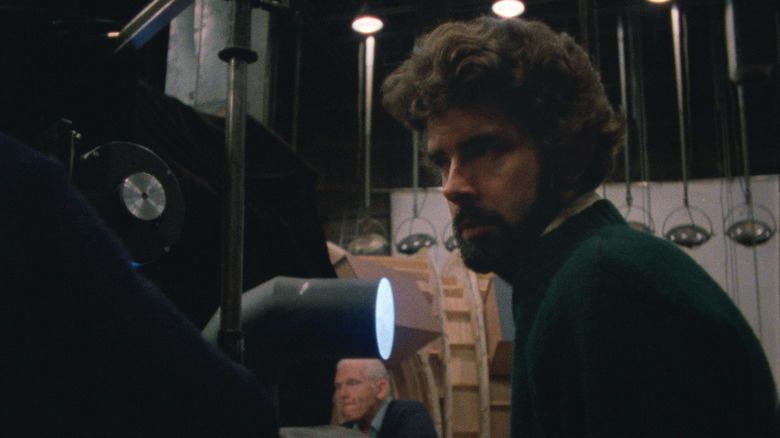 Walt Disney Studios
None of this is to say "Light and Magic" is perfect. As enchanted and charmed as I was by it all, I also couldn't escape the nagging feeling that this sort of docuseries, while handsomely made, was tilted a smidge too far into the world of hagiography, or worse, marketing. The fact that this is a Lucasfilm Production airing on Disney+ gives one the impression that this is merely Disney patting themselves on the back, reminding viewers of all the cool stuff they now own, much of it streaming on the same service as "Light and Magic." Lucas himself is on hand to lay out the story, as are the folks who worked at ILM and those who used their services (Lucas' old buddy Steven Spielberg proves to be the most enjoyable interviewer, primarily because he sounds like he's having so much fun talking about all of this). While the insight from these individuals is essential, you still can't entirely escape that feeling that these are a bunch of guys (men are the primary people interviewed here) tooting their own horns.
But is that such a bad thing? While the marketing element might feel a tad icky to some, I think it's fair to say that the folks at ILM deserve to praise themselves and their work. They broke the mold, turning special effects into a kind of high art. And they did it all without a manual, figuring things out as they went along, crafting their own special cameras to help create their wonderful marvels; in many ways, they were building the future. And since many of these individuals have been dining out on their old war stories for decades, many of them have gotten great at telling a tale and dropping amusing anecdotes — like when Joe Johnston admits he didn't know what a storyboard was when he was hired to draw them for "Star Wars," or John Dykstra tossing off information like, "I'd been strapping cameras onto airplanes for a long time," like it's the most normal thing in the world.
Movies are special effects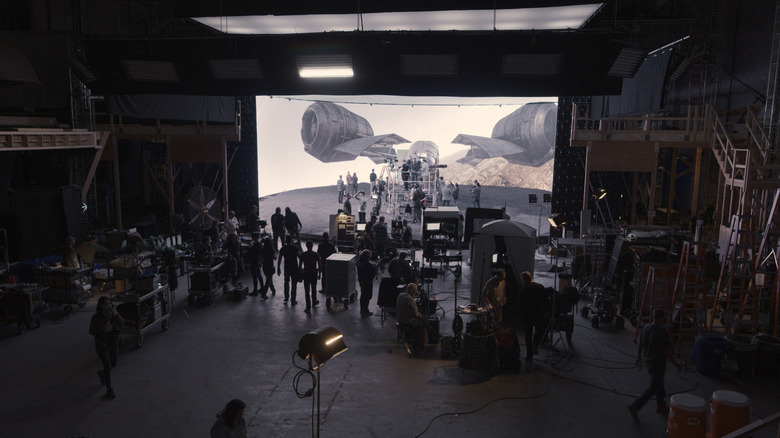 Walt Disney Studios
Form-wise, "Light and Magic" is your typical talking head doc, and I can't help but wish that a documentary about such an innovative group was more, well, innovative. But on a purely emotional, nostalgic level, it's nearly impossible to not get carried away by it all. Did it need to be six episodes instead of one jam-packed documentary? That's debatable, although I did appreciate the way Kasdan and his editors leave several episodes ending on cliffhangers — like when Lucas comes back from shooting in the U.K. only to discover ILM has spent 2 million bucks and only shot about two or three scenes. "I was not happy," Lucas says before the screen cuts to black — cue the dramatic music. 
As the docuseries descends more into the digital age, I found my interest slipping, ever so slightly — I'll always be a practical effects fan. But none of that is enough to dissuade me from digging what's happening here. "Movies are special effects," Lucas says at the start of the docuseries, and any series so devoted to the wonder and magic of movies is something worth celebrating. 
All six episodes of "Light & Magic" premiere on July 27, 2022 exclusively on Disney+.