Wolf Pack: Everything We Know So Far About The Teen Wolf Spin-Off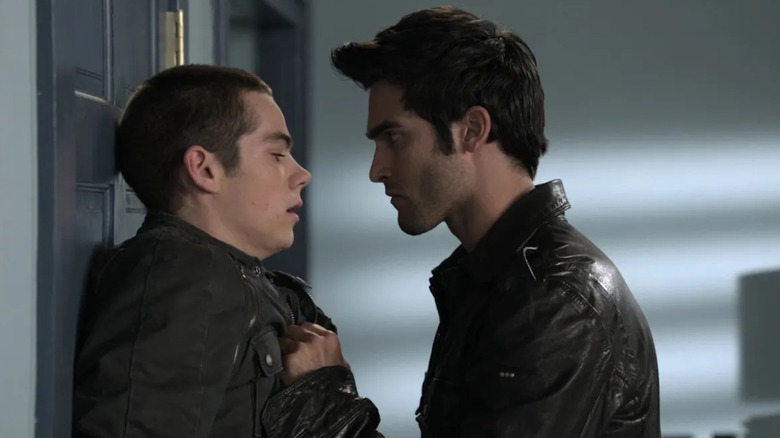 20th Century Television
It's time to howl at the moon again, with the announcements of the Paramount+ projects "Teen Wolf: The Movie" and the "Teen Wolf" spinoff series "Wolf Pack" from MTV Entertainment Studios off the ground. "Teen Wolf" premiered on MTV in 2011 and ran for six seasons. Now the story will continue, first with the film, and then the subsequent show. The recent panel at San Diego Comic-Con for "Teen Wolf: The Movie" included a surprise guest, according to Deadline's report from the event. "Buffy the Vampire Slayer" star Sarah Michelle Gellar appeared with movie and series writer/executive producer Jeff Davis, and stars Tyler Posey and Tyler Hoechlin to announce her "Wolf Pack" casting. 
According to a tweet from Paramount+, "Teen Wolf: The Movie" will set up the new series, which is based on the books from author Edo van Belkom. There are four books in the run, including "Wolf Pack," "Lone Wolf," "Cry Wolf," and "Wolf Man."
What we know about the cast and crew of Wolf Pack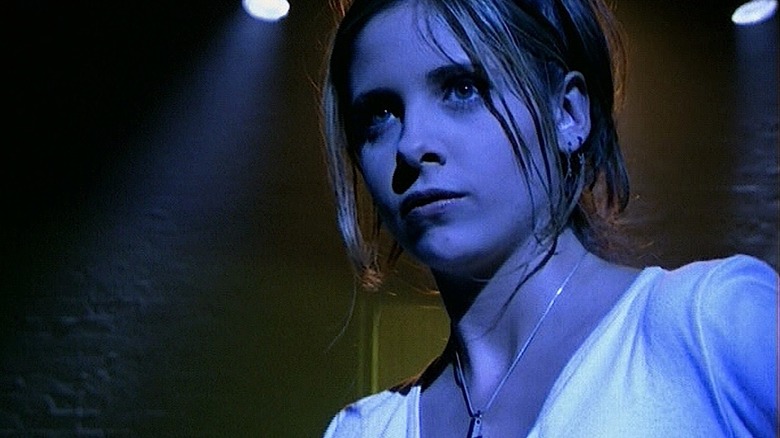 MTV
Armani Jackson ("Chad") will play Everett, and Bella Shepard ("The Wilds") will play Blake, two teens that have their lives upended by a wildfire. Chloe Rose Robertson ("Wildflower") will play Luna, and Tyler Lawrence Gray ("KidCoin") is Harlan. (There are a whole lot of Tylers in the "Teen Wolf" universe, huh?) Gellar will play the role of arson investigator Kristin Ramsey, which Deadline calls, "a highly regarded expert in her field and no stranger to personal loss, brought in by authorities to catch the teenage arsonist who started a massive wildfire which may have also led to the reawakening of a supernatural predator terrorizing Los Angeles."
While Gellar is best known for her work on "Buffy" and her appearances on its spinoff series "Angel," she's also appeared in "The Crazy Ones" with Robin Williams, The CW's "Ringer," in which she played twin sisters, and voiced the role of Seventh Sister, one of the Inquisitors on "Star Wars: Rebels," leading fans to speculate on whether or not she'll appear in any upcoming live-action "Star Wars" series on Disney+. 
As mentioned earlier, Jeff Davis will write and executive produce. Also executive producing "Wolf Pack" are Gellar, Jason Ensler, and Joe Genier and Mike Elliott from Capital Arts.
What we think Wolf Pack will be about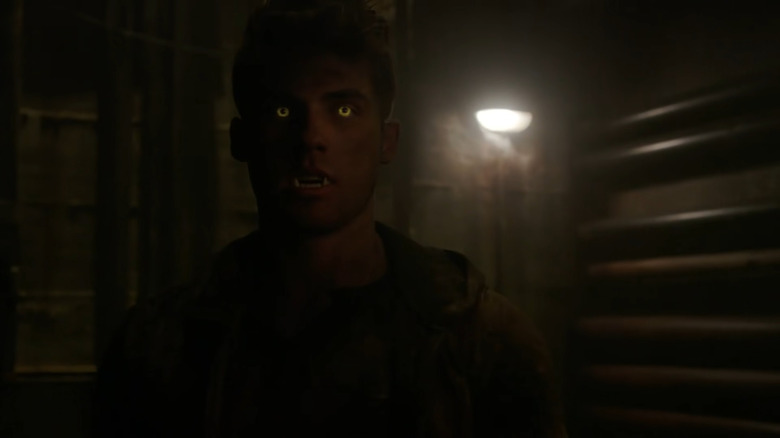 MTV
In addition to what Deadline reports, we can guess at a little more from the synopsis of the first book in the series:
"After a devastating forest fire, a ranger discovers a litter of wolf cubs. He and his wife soon learn that they are no ordinary wolves. They are both animal and human. Although the young ones try to fit into the human world, their true nature makes the challenges of being teenagers all the more difficult.When one of the pack is kidnapped, the others must draw on both sides of their nature — human and wolf — to find the cunning, the strength, and the courage it takes to rescue her."
Not having read the books, one could assume that Everett and Blake are the werewolves who have been trying to fit in, but that is just conjecture. Having Gellar as an arson investigator makes it seem like the fire happens when Everett and Blake are teens, perhaps making them suspects in the arson. Of course, with the frequency of California wildfires, there could have been one when they were children and one when they're teens. 
There is no release date for "Wolf Pack," but it will premiere later this year on Paramount+ in the U.S., and internationally where available.