As We Know It: Everything We Know So Far About The Nuclear Zombie Apocalypse Movie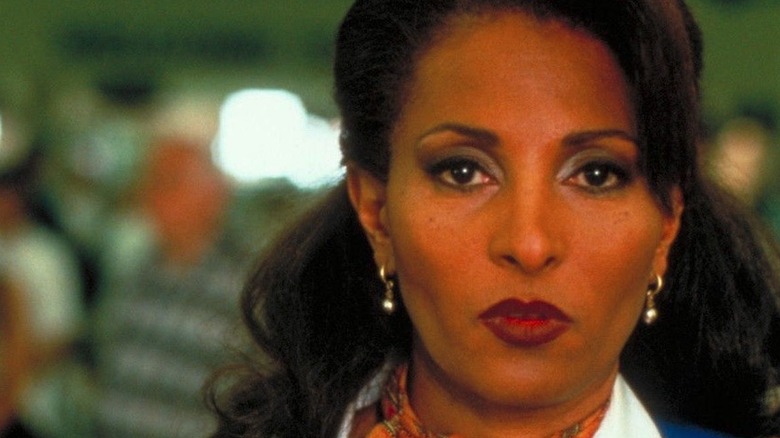 Miramax Films
There can never be enough zombies in the world. Zombie films and series, anyway. Actual zombies would suck, but watching people run from them is always entertaining. It's a good thing a lot of fans feel this way too, because we're getting another zombie project. Called "As We Know It," the independent horror film takes place during "a nuclear zombie apocalypse," according to Variety. That sounds like it could cost a lot of money in effects if the zombies aren't done practically, but zombies done up with real makeup usually look better anyway.
"As We Know It" comes to us from Josh Monkarsh (director of the shorts "Fighter Pilot" and "The Evolution of Ethan Baskin"), who wrote the script with Christopher Francis and Brandon DePaolo. 
Variety calls it a "comedy-horror-romance," which is a whole lot to take in. There is no word yet on what sort of zombies we'll have in the film — are they slow zombies? Fast ones? Are there baby zombies like we saw in "Army of the Dead?" Time will tell, but in the meantime, let's explore what we do know about "As We Know It."
What we think As We Know It will be about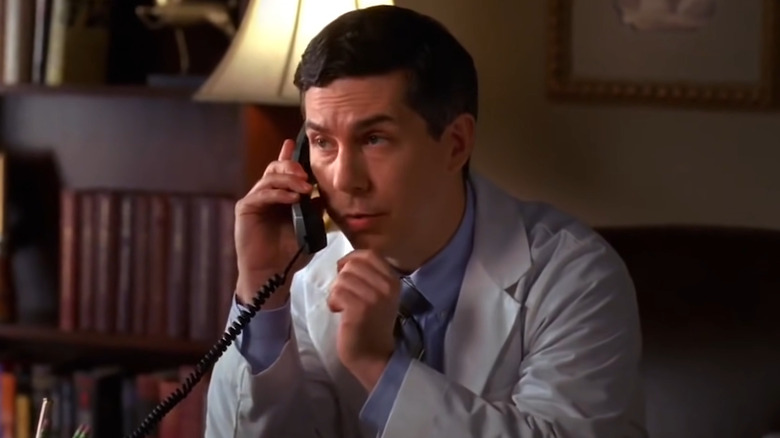 NBC Universal
Here is the synopsis for "As We Know It," according to Variety:
"Set in Los Angeles in the late 1990s, the comedy-horror-romance movie follows a struggling writer named James Bishop, who is dealing with a messy breakup with the help of his best friend while trying to finish his latest book before the impending apocalypse."
The title of the film does signal a change in the world, and though the synopsis doesn't say anything about a nuclear accident, that certainly could be the "impending apocalypse" it speaks of. The whole finishing a book before the world ends thing is weird, but maybe these are smart zombies who read? Hey, maybe your priorities get all skewed with fallout and brain eaters. We'll have to wait and see.
The film began production at the end of July in Los Angeles, and will wrap in early August. 
What we know about the cast and crew of As We Know It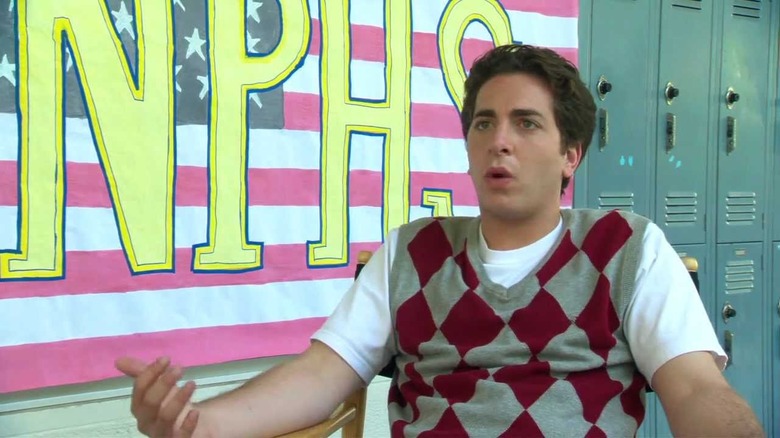 Warner Bros. Pictures
The cast for "As We Know It" includes Pam Grier ("Jackie Brown"), Chris Parnell ("30 Rock"), Oliver Cooper ("Project X") as headliners. Mike Castle ("Brews Brothers"), Taylor Blackwell ("Designated Survivor"), and TikTok star Danny Mondello (who is, as the site points out, making his film debut) are also in the cast. 
The producers for "As We Know It" are Monkarsh, Daniel Cummings ("Slayers"), and Josh Fruehling ("Mandela Effect"). K. Asher Levin ("Slayers") will co-produce, with Traffic City Productions behind the film. Monkarsh, it is noted in the story, served as an executive producer on "Slayers." His short film "The Evolution of Ethan Baskin" premiered at the 62nd Cannes Film Festival.
We don't have any information yet about a release date for "As We Know It," but we'll keep you updated as information becomes available. Let the nuclear zombie apocalypse commence!