It Took Steven Spielberg Years To Get Daniel Day-Lewis In Lincoln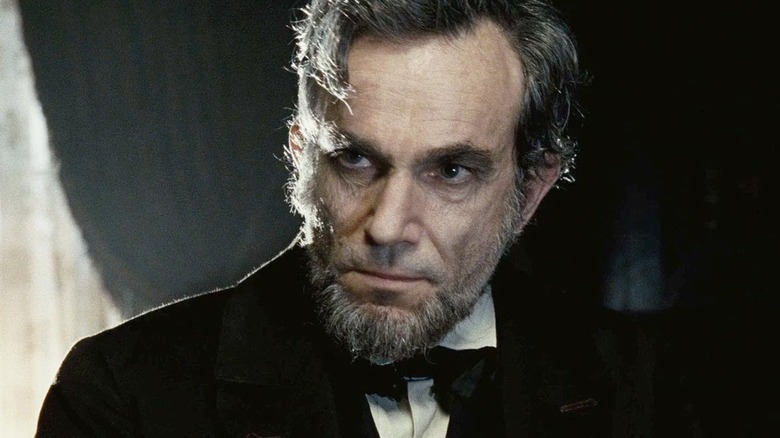 Disney
If Daniel Day-Lewis isn't the most sought-after actor on the planet, it's because most directors know not to bother with the courtship. The answer will most assuredly be no. He is perfectly happy to not act. After the completion of Jim Sheridan's "The Boxer" in 1997, Day-Lewis retreated to Italy, where he learned to cobble under the tutelage of master shoemaker Stefano Bemer. It took no less a filmmaker than Martin Scorsese to lure him back before cameras for 2002's "Gangs of New York."
If you're thinking Day-Lewis will drop everything the minute one of the five greatest filmmakers alive comes calling, consider this: the man flat-out turned down Steven Spielberg the first time he was offered the role of Abraham Lincoln. This is not something actors, regardless of stature, do lightly. Why did he make Spielberg sweat?
Leonardo DiCaprio, casting agent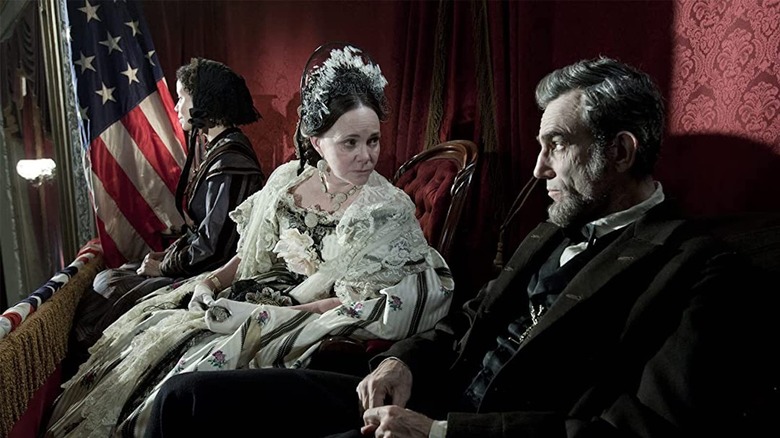 Disney
In an interview with Deadline's Mike Fleming, Spielberg recalls courting Day-Lewis for the part of The Great Emancipator prior to the development of the 2012 film written by Tony Kushner. This early script was by John Logan, who'd just received a Best Original Screenplay Oscar nomination for "Gladiator." This version focused on Lincoln's relationship with abolitionist Frederick Douglass, and nearly got made with Liam Neeson as the former president. According to Spielberg, Day-Lewis felt intimidated by the sheer magnitude of the man. Lincoln is the most beloved president in the history of the United States. He'd been portrayed to great acclaim by Henry Fonda and Raymond Massey. What could Day-Lewis bring to the part that hadn't been previously explored.
Per Spielberg, this is where *checks notes* Leonardo DiCaprio comes in.
"My good buddy Leo DiCaprio simply called him up one day and said 'you need to reconsider this. Steven really wants you for this and he's not willing to make the movie without you.' Based on Leo's phone call to him, Daniel offered to read the Tony Kushner script, which he had never read, and also the Doris Kearns Goodwin book, which he had never read. That's when the courtship part was over."
Spielberg gets his whiskered man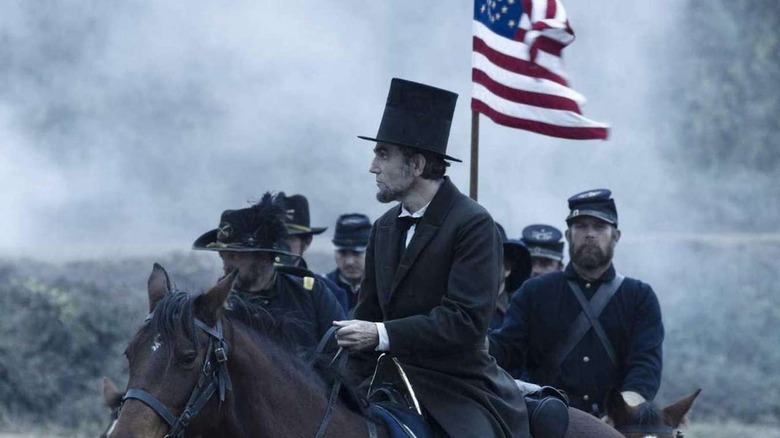 Disney
Once Day-Lewis figured out how he could do Lincoln justice, he climbed aboard and gave a performance that earned him his third Oscar for Best Actor. The much-lauded key to his portrayal was his high-pitched squawk of a voice. Did the man renowned for delivering such moving oratory seriously sound like he'd been sucking on a helium balloon before every speech? It was a daring choice, and it set Day-Lewis apart from the many fine actors who'd played Lincoln in the past.
Spielberg might've been taken aback by having to aggressively court an actor for the first time since early in his career, but he does not regret it: 
"I've never gone on a campaign before, I pretty much take no for an answer. It's one of the few times in my entire life where I was not willing to accept that answer." 
Thank god he could endure the indignity of wearing down Day-Lewis' defenses.