Why Peaky Blinders' Paul Anderson Was Drawn To His Role As Arthur Shelby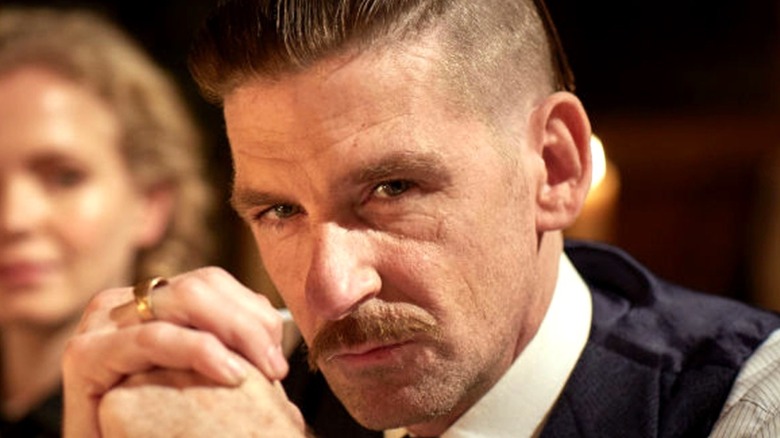 BBC/Netflix
From the outside looking in, it might be easy to assume that "Peaky Blinders" amassed its passionate and intensely loyal fanbase thanks to the usual combination of violence, sex, and utterly fascinating power plays as the Shelby family of gangsters picked fights with all sorts of villains over the show's six seasons. On one level, that's not entirely wrong ... but longtime viewers will be quick to point to the practically endless amount of unique, richly-drawn, and morally complicated characters — and their talented actors — who populated this series throughout the years.
One such character (in every sense of the word!) is Paul Anderson's Arthur Shelby, the eldest brother of the ambitious clan. However, left as a shell of himself after only narrowly surviving the rigors of the Great War, Arthur ceded most of his responsibilities to his more capable and power-hungry sibling Tommy (Cillian Murphy) in the early seasons. This allowed Arthur the freedom to do what he loves best: acting as the chief muscle of the gang and fighting like a dog off its chain with whichever targets Tommy points him toward.
It probably goes without saying that this violent, unpredictable, and oftentimes tragic character gave Anderson all sorts of meat to chew on as an actor. And in another statement from the theater of the obvious, no other character on television (or on the big screen!) proved to be as appealing to Anderson when he first signed onto this role.
'They're the most interesting roles to play'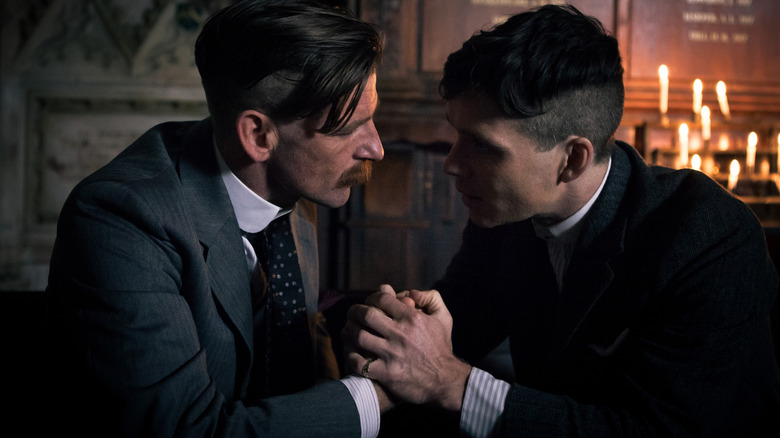 BBC/Netflix
Far more than just the lead henchman of the Shelby family, Arthur Shelby also possesses an unexpected sensitive side to him throughout the recently-concluded series — one that only Tommy and Arthur's pious love interest Linda (Kate Phillips) were ever able to see. To be able to bring to life such a three-dimensional character is any performer's dream, so Paul Anderson didn't hesitate when offered the chance to work with such brilliant scripts and such a dark, violent, and wonderfully complicated individual.
In an interview with the BBC, Anderson enlightened fans on what exactly drew him to the role in the first place:
"First of all the script, the writer, Steven Knight, and I think what really did it was when I met Otto Bathurst, who directed the first three episodes. I met him and I got this enthusiasm from him and this impression from him that it just felt really right, it felt really good, and I just thought I really want to do this, it's something I really want to be part of."
Surrounded by such a strong creative team, Anderson was then able to focus on what makes Arthur tick. As it turns out, the character's innate flaws and brutish predisposition were also major selling points:
"They're the most interesting roles to play: violent, brutal, dark characters. There's so much scope because you can do the obvious brutish kind of stuff, but then you can play the sort of different layers with a violent man. There's a reason for that sort of behavior and mentality. Men were hard men and if they weren't then they were left behind. It was a pleasure to play Arthur Shelby. Much better than playing the nice guy."
In all likelihood, we'll enjoy more Arthur Shelby in the upcoming "Peaky Blinders" movie.