Jake Gyllenhaal To Star In Road House Reboot Directed By Doug Liman For Prime Video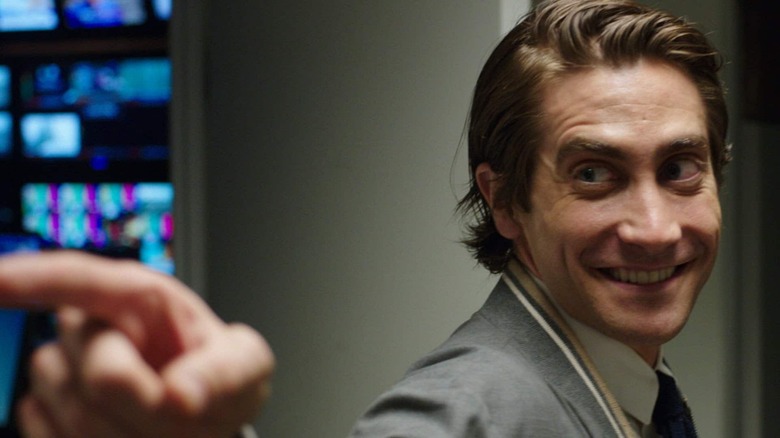 Open Road Films
We live in an era of remakes and reboots, but this one sure feels strange. Prime Studios announced today that they've hit the green light on a "reimagined take" on the 1989 action classic "Road House." The Patrick Swayze-starring film is deeply beloved by fans and really doesn't need a remake, but at least this one will have some serious talent behind it. Jake Gyllenhaal is set to star, and if his career's taught us anything, it's that this man can play literally anyone and make it compelling. Will he be good at ripping out throats? Only time will tell, but I have high hopes. It's been a long, long road to this "Road House" remake, so maybe this time's the ticket?
"Road House" will be directed by Doug Liman, best known for helming "The Bourne Identity" and "Mr. & Mrs. Smith," so at least he understands action and fight choreography, though the badass factor will definitely be up to Gyllenhaal to bring to the table, and Swayze's are some seriously tough shoes to fill. Thankfully, he'll have a great cast to join him and some talented folks behind the scenes to help!
Time to not be nice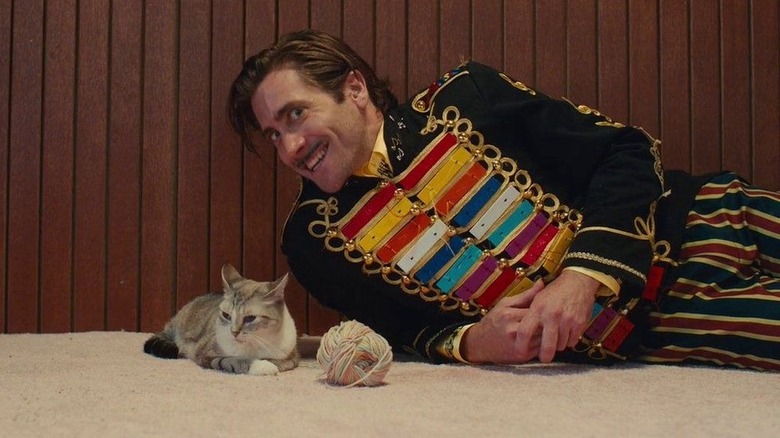 Netflix
One thing the movie has going for it is a script by Anthony Bagarozzi ("The Nice Guys") and Charles Mondry. "The Nice Guys" does a great job balancing action, humor, and drama, and hopefully Bagarozzi can bring that energy to "Road House." Joel Silver, who produced the original 1989 film, will produce for his company, Silver Pictures. 
In addition to Gyllenhaal, the cast also includes Daniela Melchior ("The Suicide Squad"), Gbemisola Ikumelo ("A League of Their Own"), Hannah Love Lanier ("A Black Lady Sketch Show"), Dominique Columbus ("Ray Donovan"), B.K. Cannon ("Why Women Kill"), Billy Magnussen ("No Time to Die"), Lukas Gage ("The White Lotus"), Travis Van Winkle ("You"), Arturo Castro ("Broad City"), Beau Knapp ("Seven Seconds"), and Bob Menery.
The original "Road House" followed Patrick Swayze as Dalton, a bouncer who works at a rough roadhouse and finds himself in some serious trouble. The new version will follow a former UFC fighter, played by Gyllenhaal, who takes a gig as a bouncer at a backwater roadhouse in the Florida Keys. Much like the original, he soon discovers that behind the roughness of the roadhouse are some even rougher characters. 
The film is set to go into production in the Dominican Republic this month. There's no release date just yet, but we'll keep you updated. After all, I need to see if Mr. Music can rip throats. For science.