'Road House' Remake Starring Ronda Rousey Gets 'The Notebook' Director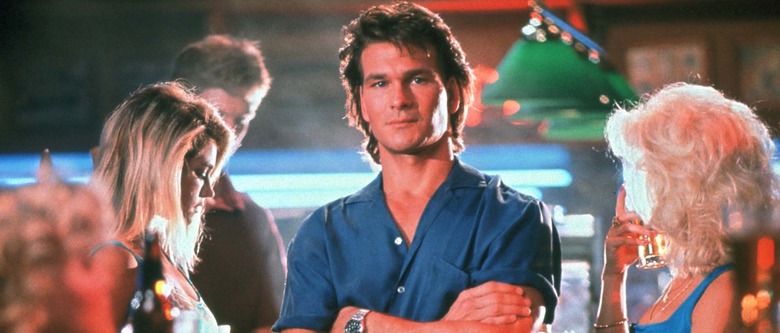 MGM's Road House remake is speeding along nicely. Last month it found itself a new Patrick Swayze in MMA fighter / Entourage star Ronda Rousey, and now it's picked up a new director in Nick Cassavetes. Hit the jump for more on the Road House remake director. 
Variety reports Cassavetes has locked a deal to write and direct the new take on Swayze's 1989 actioner. Cassavetes' credits include the crime dramas Alpha Dog and John Q. But he's best known for directing the Nicholas Sparks romance The Notebook, and according to the trade, it was his actually track record with female-driven movies (like The Other Woman and My Sister's Keeper) that got him the Road House gig.
The original Road House, directed by Rowdy Herrington, starred Swayze as a New York City bouncer who is hired to take over security at a rowdy bar in small-town Missouri. When a corrupt local businessman (played by Ben Gazzara) and his thugs target the bar, Swayze gets to kicking their asses. The film wasn't particularly well received when it first opened, but it's since gained a reputation as a so-bad-it's-good cult hit.
MGM initially hired director Rob Cohen (The Fast and the Furious) for its Road House remake back in 2013, but that iteration of the project never quite got off the ground. This latest version started picking up when Rousey booked the lead, and as of now the plan is to shoot in early 2016.
Rousey and Cassavetes probably aren't the team any Road House fans expected when word first got out of a remake, and as of now it's still difficult to tell how it'll turn out. Cassavetes doesn't have a ton of experience with films like this, and his track record in general has been hit or miss.
Meanwhile, Rousey's action chops aren't in doubt, but her acting experience has been limited so far to supporting roles in The Expendables 3 and Furious 7, and a part as herself in the Entourage movie. That's not to say the new Road House can't be good, though; if anything, it could turn out that hiring such an unexpected combo actually puts a fresh spin on the classic tale.
In the meantime, if you haven't seen it already, do yourself a favor and watch Chris Pratt's one-man retelling of Road House from Parks & Recreation. Honestly, if MGM decides to scrap their current plans and just hire Pratt to travel around the country explaining Road House to people, I don't think I'd mind.