Partner Track Trailer: Young Lawyers Fall In Love In This Legal Rom-Com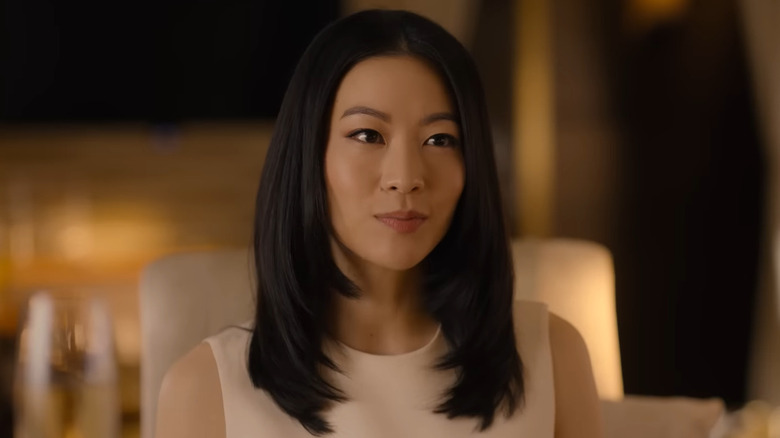 Netflix
Netflix has released a new trailer for "Partner Track," based on the 2014 novel "The Partner Track" by Helen Wan. The drama series will have 10 episodes, and tells the story of first-generation Korean American lawyer Ingrid Yung (Arden Cho), who is attempting to balance her work and personal life while trying to make partner at her Manhattan law firm Parsons Valentine. Well, mostly there's no balance, because, as she says in the trailer, she's done almost nothing but work over the past six years. 
"Almost" is the important word here. She is dating one of New York's most eligible bachelors, and somehow maintaining friendships while working non-stop, when an old flame comes back into her life. Of course, he doesn't just appear on the street one day as she passes. He joins her law firm, throwing her carefully curated life into chaos. He was, apparently, in her life six years ago, right before the manic lawyering began for Ingrid.
It isn't just work, friendship, and her complicated love life that Ingrid is trying to deal with, though. As the Netflix site explains, "she also has to battle old-minded attitudes towards race and inclusion on her way to the top." She's trying to juggle the expectations of her family, the lack of free time that an early law career causes, and "structural racism and sexism at her white-shoe law film" I'm exhausted just watching the trailer. Somehow there's also a dress montage in here. 
Balancing love and career
This is very much not my kind of series, but the trailer is pretty cute for a story like this, and I've heard great things about the book in the past. It looks like a lot of fun for someone into this sort of story. Being a lawyer sounds exhausting, frankly.
The legal drama "Partner Track" stars Arden Cho ("Teen Wolf") as Ingrid Yung, Bradley Gibson ("Mozart in the Jungle") as Tyler Robinson, Dominic Sherwood ("Vampire Academy") as Jeff Murphy, Alexandra Turshen ("Boy Meets Girl") as Rachel Friedman, Rob Heaps ("A Call to Spy") as Nick Laren, Nolan Gerard Funk ("The Flight Attendant") as Dan Fallon, Matthew Rauch ("The Wolf of Wall Street") as Marty Adler, and Roby Attal ("Hostage 911") as Justin Coleman.
The new series was developed by Georgia Lee, who executive produces and runs the series. Also executive producing is Sarah Goldfinger. "Partner Track" will premiere on August 26, 2022 on Netflix.