The Best TV Shows And Movies Coming To Netflix In August 2022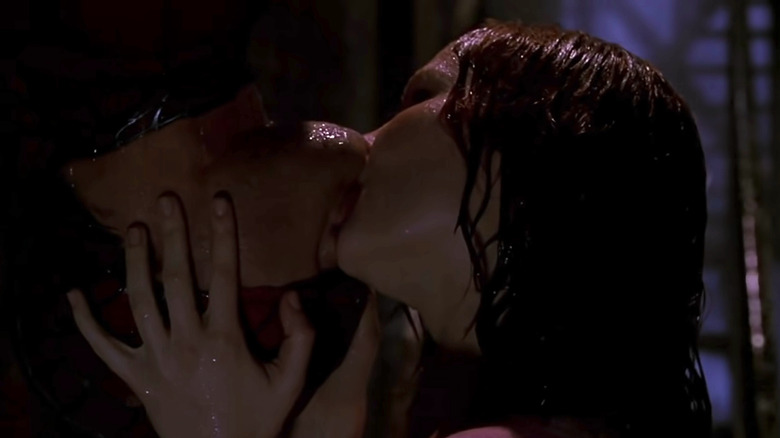 Columbia Pictures
Another month, another opportunity for Netflix to fill its platform with more content for you to consume as they frantically hope you aren't unsubscribing from the service. Okay, let's not get too cynical about it. Sure, Netflix is going through some financial issues and looks to implement an advertisement-supported tier in the near future, but they still do have some quality programming, even if you have to search for it more than you would like. In August 2022, they actually have a decent amount of movies and television shows that we already know are great or show some serious promise dropping on the service.
If you are looking for superhero classics (which most of you probably are), Sam Raimi's "Spider-Man" trilogy hits the first day of August, and now you can all start your debates again about whether they are too goofy or whatever. Have fun with all that. For those of you looking to watch some work that goes beyond the spandex-clad buff boys, Netflix has a lot to offer this August, from psychosexual dramas to science-fiction comedies, and I am here to recommend five projects to check out, whether you are watching it for the first time or the tenth.
Eyes Wide Shut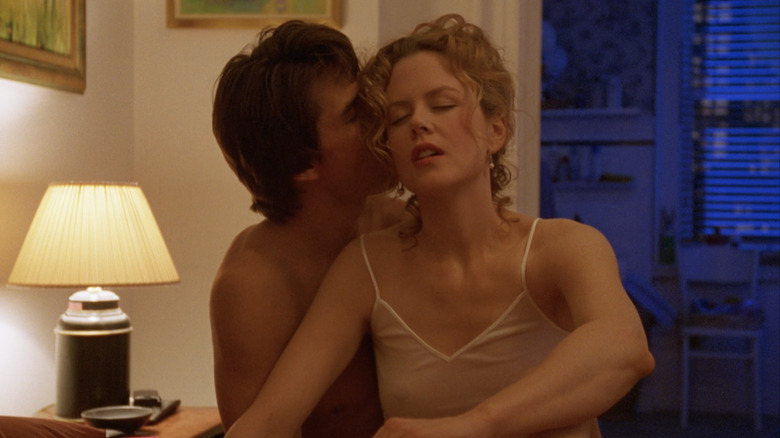 Warner Bros.
Stanley Kubrick's final film "Eyes Wide Shut" was infamous before people even saw a frame for it. He took Hollywood's most famous couple of the time, Tom Cruise and Nicole Kidman, and put them under his wing for over a year to shoot this eerie drama about secret sex clubs for the elite. Massive soundstages were used to recreate New York City's Greenwich Village, as Kubrick's fear of flying secluded him to basically never leaving England for anything or anybody. Kubrick died before it was even released, and there is some debate as to whether the final cut was actually his final cut. While it was liked at the time, there was a whole legacy it had to live up to that basically no movie could.
23 years removed from its 1999 release (weirdly a July release despite being set at Christmas), "Eyes Wide Shut" is one of Stanley Kubrick's best films. His exhaustive, perfectionist tendencies as a filmmaker may have been a pain on set, but the final result exemplifies everything that made Kubrick the master he is. Through his expertly crafted frames, Kubrick examines psyches on the brink of collapse and strips away the veneer of learned human behavior to reveal its basest tenets. It's a fascinating examination of marriage, power, and jealousy featuring two of the best performances from both Cruise and Kidman.
Look, you don't need me to tell you that a film by Stanley Kubrick is a titanic achievement, but this one I still feels gets downgraded when put alongside his other classics like "2001: A Space Odyssey," "A Clockwork Orange," and "The Shining." Ask me on the right day, and I could very well tell you that "Eyes Wide Shut" is his best film.
Love & Basketball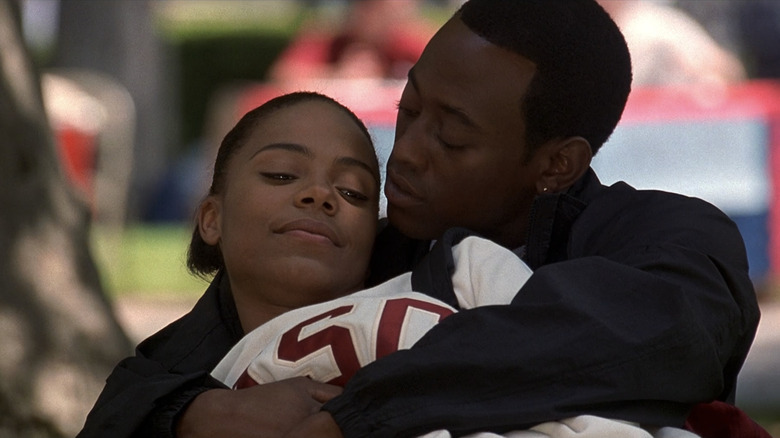 New Line
From one end of the romantic drama spectrum to the other, we have Gina Prince-Bythewood's exceptional directorial debut "Love & Basketball." Romances centered around two Black leads are unfortunately rare in cinema, especially at the studio level, which means the pool of masterpieces is way too shallow. "Love & Basketball" is an open-hearted, unabashedly earnest look at the lives of two basketball players (Sanaa Lathan and Omar Epps) who grew up next door to one another and fall in love. Lathan and Epps have sparkling chemistry with each other that jumps off the screen and directly into your heart. You want them to be there to support and love one another through every obstacle thrown at them.
As successful as it is a romance, it is perhaps even more so as the story of the inequities between genders within sports, acting as a microcosm for the world at large. Set in the years prior to the creation of the WNBA in 1996, Lathan's Monica wants to be a professional basketball player at a time when the only option for women is to head over to Europe to make any kind of living at it. Epps' Quincy has every available pathway open to him, not just because he is a man but because he is the son of an NBA star (Dennis Haysbert). While incredibly direct with its messaging, it somehow never feels like it is ladling it on too much to the point of feeling preachy. It bakes its social issues within the characters without sacrificing their flesh and blood humanity either. "Love & Basketball" is smart, sexy, and wonderful in every way. It rightly joined the Criterion Collection not too long ago, and now so many more of you can fall in love with it.
13: The Musical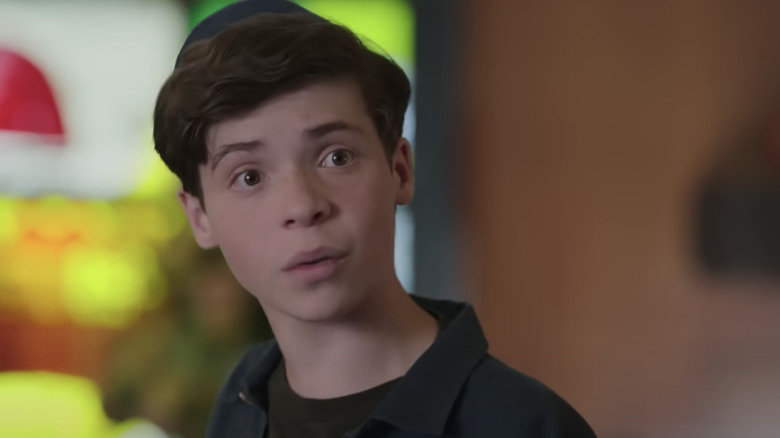 Netflix
You may have heard of the 2008 Broadway musical "13: The Musical" before as a footnote in the early biography of a singer you may have heard of named Ariana Grande, who played a supporting role in the original Broadway cast (as well as her "Victorious" co-star Elizabeth Gillies). What you may not know is that this show, by composer/lyricist Jason Robert Brown and book writers Robert Horn and Dan Elish, is actually a pretty good little coming-of-age comedy that deserves its own recognition outside of its connection to the superstar that emerged from it. Well, it has that chance. Netflix has adapted the show into a new movie musical from director Tamra Davis ("Billy Madison"), who is making her return to fictional feature filmmaking after the Britney Spears-starring "Crossroads" 20 years ago.
"13: The Musical" is the story of Evan Goldman (Eli Golden), a Jewish kid from Manhattan, who is about to turn 13 and have his Bar Mitzvah. However, his life gets thrown into a tizzy when his parents' divorce, and Evan has to uproot his life and move to small-town Indiana with his mom (Debra Messing) and has to start ingratiating himself within a whole new world of people he wasn't prepared for. It's a simple, familiar story, but as someone who also moved halfway across the country at age 13, I find a lot to connect with in the material. Plus, Jason Robert Brown is one of the best musical theatre composers of the last 30 years, and I love that he doesn't dumb down his complex style that blends jazz, pop, and Sondheim for the younger characters. If done well, I could see this being a lovely surprise for a lot of people out there.
Men in Black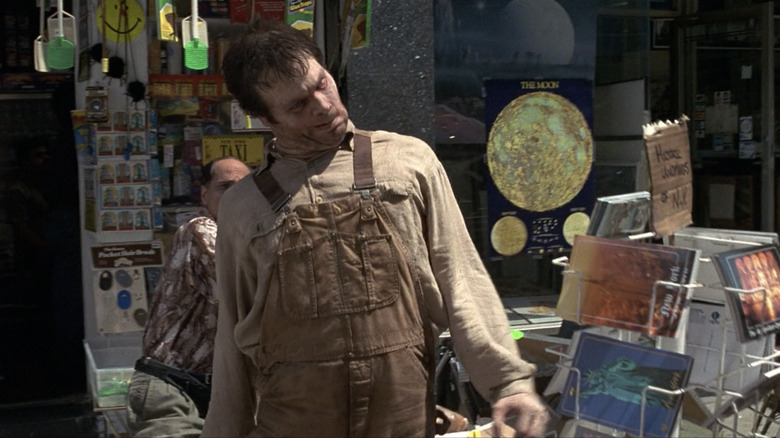 Columbia Pictures
Have you watched "Men in Black" recently? Guess what ... it's just as good as you remember, if not better. Even after 25 years, the notion of a secret immigration department for extra-terrestrials still feels enormously novel and inventive. It's why they have tried three different times to return to this well for more material, and each one falls on their face, none more so than "Men in Black: International" from 2019. Director Barry Sonnenfeld, writer Ed Solomon, production designer Bo Welch, and master of creature effects Rick Baker all were on the exact same page when it came to creating the world of "Men in Black," figuring out this perfect tone to have all this fun science-fiction material be the perfect backdrop for just a ton of excellent jokes.
"Men in Black" may have confirmed Will Smith to be the bonafide movie star "Independence Day" set him up to be, but his partner Tommy Lee Jones is really the one who delivers an absolute knockout of a performance, delivering every joke with deadpan purity and actually giving his character's story a true emotional weight. The performance that needs spotlighting, though, is Vincent D'Onofrio. I obviously do not know what it looks like for a giant alien cockroach to wear the skin of a man, but I believe it has to look like what D'Onofrio is doing here. That physicality puts him amongst one of the greatest comedic performances of the last three decades, let alone his truly absurd vocal choices. If the Academy had any fun in their hearts, D'Onofrio without question should have received at least a nomination for Best Supporting Actor that year, if not a win. If you haven't watched "Men in Black" in a while, go watch it again just to marvel at what he is doing.
Disobedience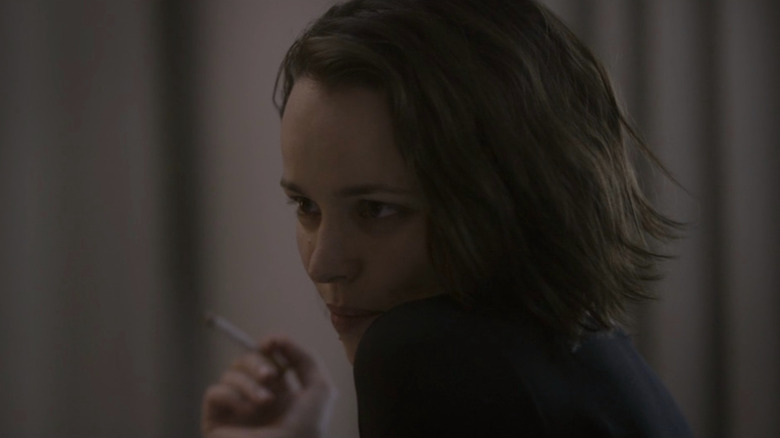 Bleecker Street
I find Bleecker Street to be such a frustrating distributor. They often acquire films I like quite a lot, yet they struggle to get people into theaters to see them or make them strong contenders in the awards season. From the Keira Knightley starring "Colette" to Jim Jarmusch's "Paterson," so many of their films go under-seen and underappreciated. Case in point: "Disobedience." Chilean filmmaker Sebastián Lelio had made quite a name for himself with his 2013 film "Gloria" and the follow-up "A Fantastic Woman" in 2017. That film premiered at that year's Berlin International Film Festival, but it went on to screen later that year at the Toronto International Film Festival. At that very same festival, "Disobedience" also premiered, marking his first English language feature. "A Fantastic Woman" would go on to win Best International Feature thanks to Sony Pictures Classics. "Disobedience," on the other hand, was unceremoniously dropped at the end of April the following year, sure to be forgotten by the end-of-year awards.
I remember seeing this lesbian romantic drama set within North London's Orthodox Jewish community, starring Rachel Weisz, Alessandro Nivola, and an out-of-this-world excellent Rachel McAdams, in a completely empty theater and could not have been more enveloped by the aching romantic repression on display. Lelio's ability to build connections between people through looks knocked me out. This film came about two months after "Game Night," and I was ready to call 2018 the year of Rachel McAdams, who I believe could have walked away with an Oscar had "Disobedience" been properly positioned to do so. I don't want to say too much about the film, as so few have actually seen it, but it is well worth your time. Netflix is giving you the opportunity.
Movies and TV shows coming to Netflix in August 2022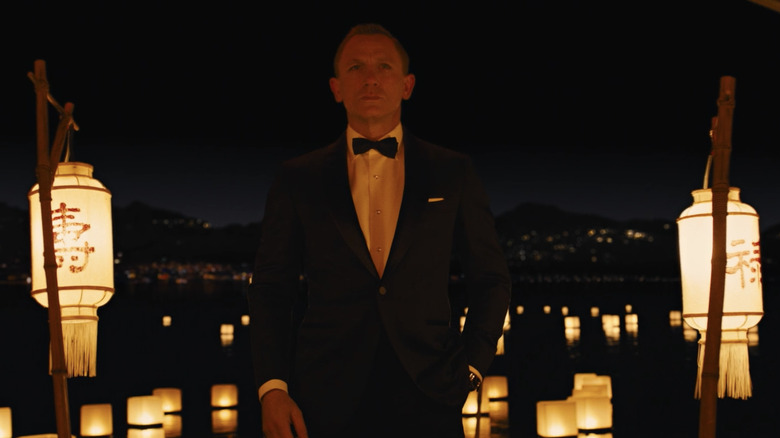 Columbia Pictures
Available August 1, 2022:
28 Days
8 Mile
Above the Rim
The Age of Adaline
Battle: Los Angeles
Big Tree City
Bridget Jones' Baby
Bridget Jones' Diary
Constantine
Dinner for Schmucks
Eyes Wide Shut
Ferris Bueller's Day Off
Footloose (2011)
Hardcore Henry
Legends of the Fall
Love & Basketball
Made of Honor
Men in Black
Men in Black II
Men in Black 3
Miss Congeniality
Monster-in-Law
No Strings Attached
Pawn Stars: Season 13
Polly Pocket: Season 4: Part 2: Tiny Taste Adventure
She's Funny That Way
Space Jam
Spider-Man
Spider-Man 2
Spider-Man 3
Top Gear: Seasons 29-30
The Town
Woman in Gold
Available August 2, 2022:
Flight
Ricardo Quevedo: Tomorrow Will Be Worse
Available August 3, 2022:
Buba
Clusterf**k: Woodstock '99
Don't Blame Karma!
Good Morning, Verônica: Season 2
Available August 4, 2022:
Lady Tamara
Kakegurui Twin
Super Giant Robot Brothers
Wedding Season
Available August 5, 2022:
Carter
Darlings
The Informer
Rise of the Teenage Mutant Ninja Turtles: The Movie
The Sandman
Skyfall
Available August 6, 2022:
Available August 7, 2022:
Available August 8, 2022:
Code Name: Emperor
Team Zenko: Go: Season 2
Available August 9, 2022:
I Just Killed My Dad
The Nice Guys
Available August 10, 2022:
Bank Robbers: The Last Great Heist
Heartsong
Indian Matchmaking: Season 2
Instant Dream Home
Iron Chef Brazil
Locke & Key: Season 3
School Tales The Series
Available August 11, 2022:
Dope
DOTA: Dragon's Blood: Book 3
Stay on Board: The Leo Baker Story
Available August 12, 2022:
13: The Musical
Day Shift
A Model Family
Never Have I Ever: Season 3
Available August 15, 2022:
Ancient Aliens: Season 4
Deepa & Anoop
Learn to Swim
Available August 16, 2022:
Untold: Volume 2
Untold: The Girlfriend Who Didn't Exist
Available August 17, 2022:
High Heat
Junior Baking Show: Season 6
Look Both Ways
Royalteen
Unsuspicious
Available August 18, 2022:
He-Man and the Masters of the Universe: Season 3
Inside the Mind of a Cat
Tekken: Bloodline
Available August 19, 2022:
The Cuphead Show!: Part 2
Echoes
The Girl in the Mirror (Alma)
Grow Up: Season 4
Kleo
The Next 365 Days
Available August 20, 2022:
Fullmetal Alchemist: The Revenge of Scar
Available August 21, 2022:
Available August 23, 2022:
Chad and JT Go Deep
Untold: The Rise and Fall of AND1
Available August 24, 2022:
Lost Ollie
Mo
Queer Eye: Brazil
Running with the Devil: The Wild World of John McAfee
Selling the OC
Under Fire
Watch Out, We're Mad
Available August 25, 2022:
Angry Birds: Summer Madness: Season 3
History 101: Season 2
Rilakkuma's Theme Parks Adventure
That's Amor
Available August 26, 2022:
Disobedience
Drive Hard: The Maloof Way
Loving Adults
Ludik
Me Time
Seoul Vibe
Available August 29, 2022:
Under Her Control
Mighty Express: Season 7
Available August 30, 2022:
I Am a Killer: Season 3
Untold: Operation Flagrant Foul
Available August 31, 2022:
Club América vs. Club América
Family Secrets
I Came By
Available August 2022 TBD:
Delhi Crime: Season 2
Partner Track