Here's When You Can Watch Nearly Every A24 Film On HBO Max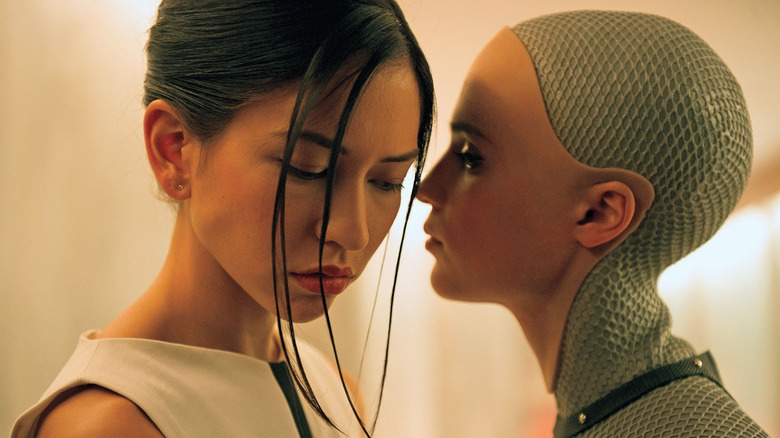 A24
If you've read /Film's rundown of the best movies and TV shows coming to HBO Max in August 2022 (which, yes, okay, I wrote), you might have noticed there are a whole lot of A24 titles headed to the streamer that month. This is no accident, either: August will mark the indie studio's 10-year anniversary, with no less than 28 (!) A24 movies making their way onto the platform in honor of this special occasion.
A24, for those unfamiliar, has become the go-to home for low-budget director-driven films since it was founded, particularly sci-fi and horror movies deemed too niche or esoteric for mainstream audiences by the major studios. Daniels' "Everything Everywhere All at Once" only just became A24's top-grossing film of all time this year, bumping Ari Aster's "Hereditary" to second place. Both movies more or less embody what audiences have come to expect from A24's releases: They're genuinely intrepid, original works that stand in stark contrast to the type of four-quadrant, IP-based projects (the kind designed to appeal to as wide a crowd as possible) that the biggest players in Hollywood prefer to make these days.
None of that's to suggest A24's releases are always excellent or even merely okay (nobody bats 100 percent), nor that the studio only makes films designed to cater strictly to arthouse tastes. There are certainly plenty of casual moviegoers who would get a kick out of a title like "Everything Everywhere All at Once," with its mix of stylized martial arts action and absurdist humor. Problem is, thanks to the way theatrical distribution works, a lot of A24 titles tend to fly in under the radar, preventing them from reaching their potential fans. That's where HBO Max comes in.
Aliens, thrillers, and Oscar Isaac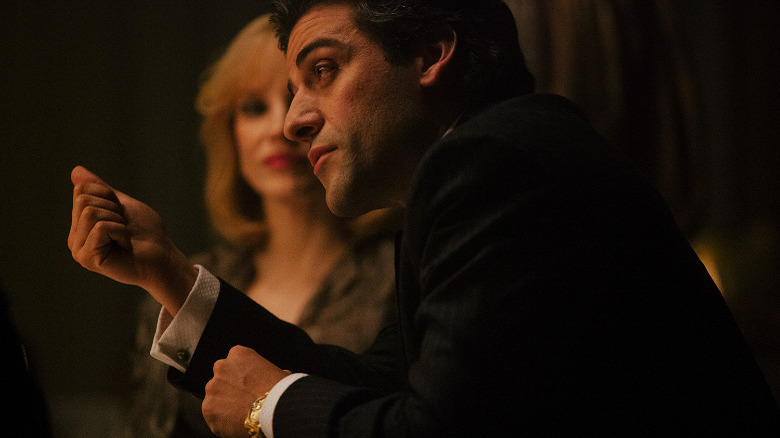 A24
Among the A24 films coming to HBO Max are Alex Garland's sci-fi thriller "Ex Machina" and Lenny Abrahamson's drama "Room," both of which rank among the studio's top-grossing films and won Academy Awards for, in turn, their visual effects and Brie Larson's lead performance. Those in the mood will even be able to enjoy an Oscar Isaac double feature by pairing "Ex Machina" with "A Most Violent Year," the J.C. Chandor crime drama that has Isaac appearing opposite his "Scenes from a Marriage" co-star Jessica Chastain. Also, remember when Ryan Reynolds did more than quip? Either way, you should check him out in Anna Boden and Ryan Fleck's gambling dramedy "Mississippi Grind."
In the mood for something a little more off the beaten path? Watch John Cameron Mitchell's little-seen "How to Talk to Girls at Parties," an alien rom-com based on the Neil Gaiman short story of the same name. For now, though, most of the A24 films on HBO Max are from 2016 or earlier (back when A24 specialized in distribution only). More recent A24 movies like "The Green Knight" are currently streaming at places like Showtime due to their previous deals with the studio, but that could well change in the future.
Here's the complete list of A24 films coming to HBO Max on August 1, 2022 (via Variety):
"The Adderall Diaries"
"Amy"
"Barely Lethal"
"The Captive, AKA Queen of the Night"
"Charles Swan"
"Dark Places"
"The End of the Tour"
"Enemy"
"Ex Machina"
"Ginger & Rosa"
"How to Talk to Girls at Parties"
"Laggies"
"Lean on Pete"
"Life After Beth"
"Locke"
"Mississippi Grind"
"Mojave"
"A Most Violent Year"
"Obvious Child"
"Remember"
"Revenge of the Green Dragons"
"Room"
"The Rover"
"Slow West"
"Son Of A Gun"
"The Spectacular Now"
"Tusk"
"Under the Skin"