The Best TV Shows And Movies Coming To HBO Max In August 2022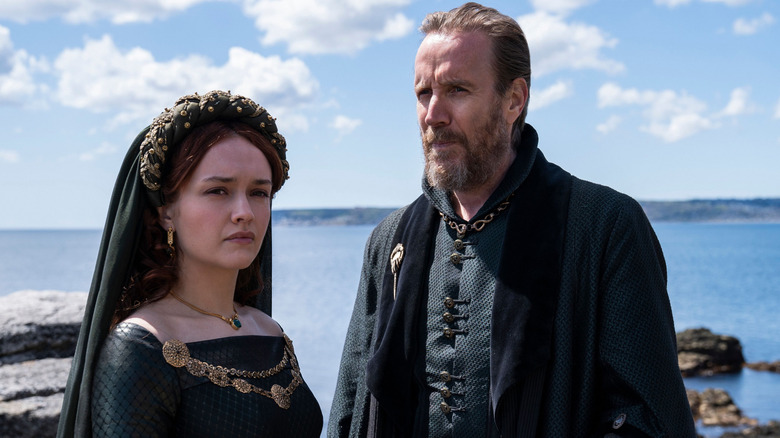 HBO
The North remembers, and so does the internet, which is why all eyes are fixed on HBO's incoming "House of the Dragon." A series that could just as easily wind up being the first of several "Game of Thrones" spinoff shows as the last, the Targaryen-centric prequel promises to bring fire, blood, and dragons roaring back to the small screen three years after its parent series left the masses in, shall we say, a bit of a huff. Just like the coin the gods toss every time a Targaryen is born, it remains to be seen how the continuation will fare when it arrives on Sunday, August 21.
Luckily, if you're not interested in a return to the Seven Kingdoms, plenty of other interesting titles are coming to HBO Max in August 2022 to keep you busy. Looking to finally check out Kenneth Branagh's Oscar-winning autobiographical drama "Belfast?" It will be available to stream on the service starting Friday, August 5. In the mood for an eerie sci-fi movie from the 2010s like "Under the Skin," "Enemy," or "Ex Machina?" All three will drop at the start of the month, along with some classic black-and-white arthouse dramas ("The Blood of a Poet"), noir films ("Out of the Past"), and even weird Kevin Smith horror-comedies ("Tusk") if that's your flavor.
Here are five recommendations to check out on HBO Max next month, along with every other title coming in August 2022.
Laggies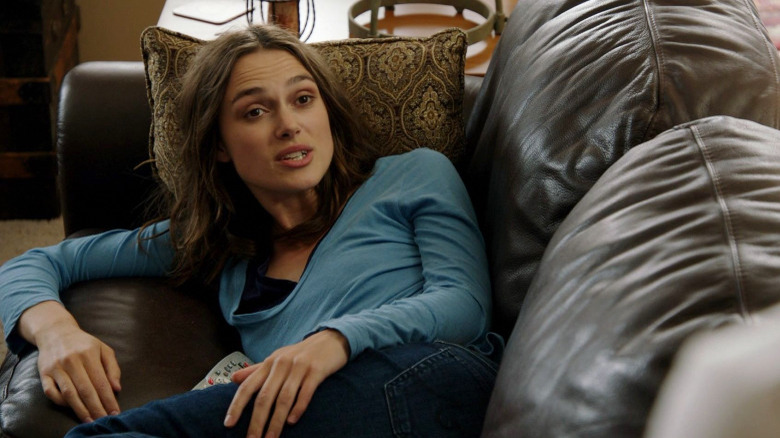 A24
Lynn Shelton's tragic death was one of many, many terrible events that transpired in the nightmare that was 2020. Luckily, the indie filmmaker left behind a trove of movies for people to discover, from dramedies like 2009's "Humpday" (a favorite among certain /Film editors) to her work on TV series "GLOW" and "Dickinson." Today, however, I would like to highlight a film of hers that's long been overlooked.
Released in 2014, Shelton's "Laggies" stars Keira Knightley as Megan Burch, a woman who suffers a legit quarter-life crisis after her boyfriend proposes to her out of the blue and she spies her father cheating on her mother, all in one fell swoop. One thing leads to another, and before she knows it, Megan has befriended a high-schooler (Chloë Grace Moretz) and is staying with her and her single dad (Sam Rockwell) while Megan hides from her fiancé and everyone else she knows.
Far from a defect, the movie's low-stakes plot allows room for Megan to be as confused and chaotic as so many 20-somethings are once it sinks in that they're truly an adult now, and, as such, have to deal with their problems as one. A gently funny and empathetic coming-of-adult-age story, the film also benefits from Knightley and Rockwell's surprisingly natural romantic chemistry. Even with their age gap, you find yourself quietly cheering for those kids to end up together.
The Spectacular Now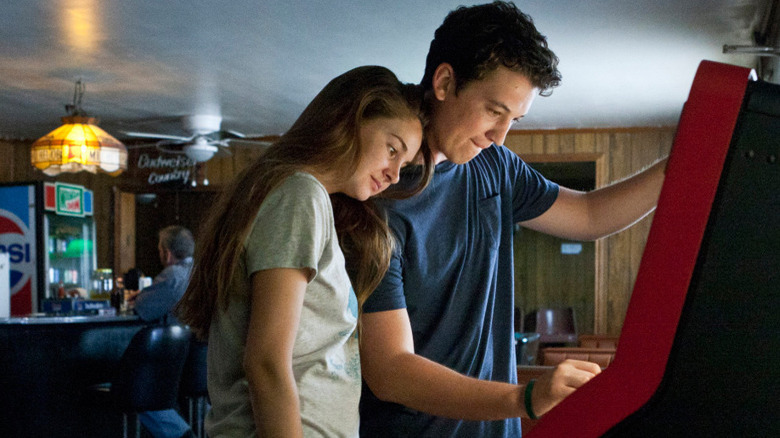 A24
Keeping with the coming-of-age theme, "The Spectacular Now" finds Miles Teller playing Sutter Keely, a popular high school senior who pays the price for his party-happy ways when his girlfriend (Brie Larson) breaks up with him and he's faced with the uncertainty of his future. Already on his way to becoming a full-blown alcoholic, Sutter strikes up a surprising romance with Aimee (Shailene Woodley), a girl in his year who's everything he's not: shy, hard-working, and too busy taking care of her loved ones to act like a selfish teenager.
"The Spectacular Now" was directed by James Ponsoldt ("Smashed") from a script by Scott Neustadter and Michael H. Weber ("500 Days of Summer," "The Fault in Our Stars"), and in a way, it's a seamless union of storytellers. Ponsoldt brings a needed rawness to the film's depiction of Sutter's substance abuse and emotional baggage, while Neustadter and Weber imbue the young love story with just the right amount of tenderness. 
Teller and Woodley would go on to appear in the "Divergent" movie series together a year after starring in this one, but, suffice it to say, "The Spectacular Now" makes far better use of their talents and onscreen chemistry.
Locke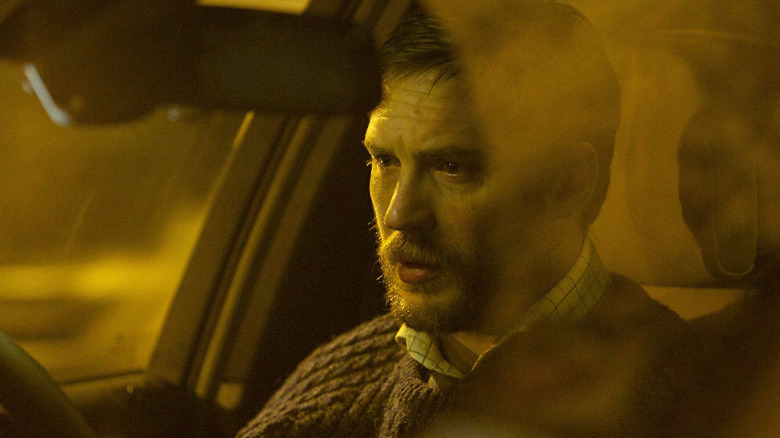 A24
Have you ever watched Tom Hardy in a film and thought, "I would totally watch a movie that was just Tom Hardy talking to people on speaker phone while driving a car?" If you've just so happened to have this extremely specific thought, you're in luck! That film does in fact exist, and it's called "Locke."
Written and directed by "Peaky Blinders" creator Steven Knight, 2013's "Locke" stars Hardy as Ivan Locke, a construction foreman and family man whose carefully structured life threatens to crumble one night as he drives from Birmingham to London to be with a co-worker with whom he had a one-night stand months earlier (and is now giving birth to his child). It's a literal one-man show, with Hardy the only actor on screen for the entire movie. That he's able to hold your attention for almost 90 minutes straight is a testament to his sheer screen presence.
Filmed on the U.K.'s M6 motorway (which is a dazzling sight to behold at night, as the movie illustrates), "Locke" is more than just an excuse for Hardy to show off. It's also a thoughtful look at masculinity and what it means to take full responsibility for your actions no matter the outcome, with a few on the nose but effective construction-related metaphors thrown in for good measure.
The Devil's Backbone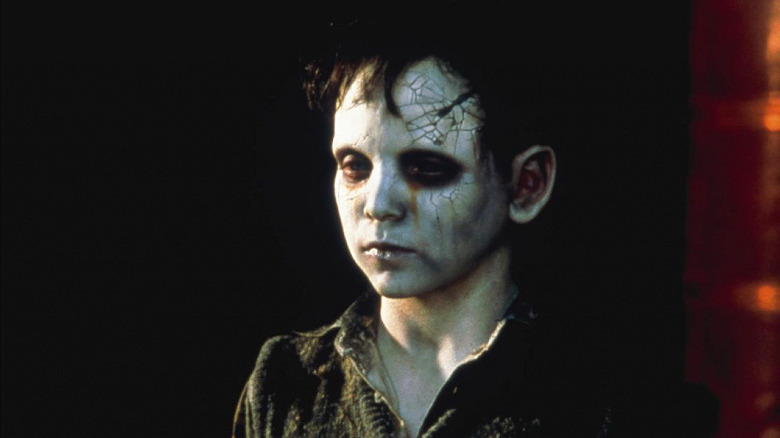 Sony Pictures Classics
With all the talk of late about Guillermo del Toro's upcoming stop-motion animated movie "Pinocchio" and how it reimagines the classic fairy tale as a parable about fascism, this feels like as fine a time as any to look at another one of his films that preaches the value of disobedience and teaching children not to follow the orders of those in charge without question. No, not the excellent "Pan's Labyrinth." I mean the second entry in his trilogy of Spanish-language movies, "The Devil's Backbone."
Set in Spain during the final year of the Spanish Civil War in 1939, "The Devil's Backbone" takes place in an orphanage for boys. There, young Carlos (Fernando Tielve) discovers the school is haunted by the ghost of a child and takes it upon himself to uncover the horrifying secrets lurking beneath its surface. On top of making for an outstanding companion piece to "Pan's Labyrinth," the movie has everything you could ask for in a del Toro joint: chilling atmosphere, haunting visuals, and a story that reminds us to always fear the living far more than the dead.
Belle (2021)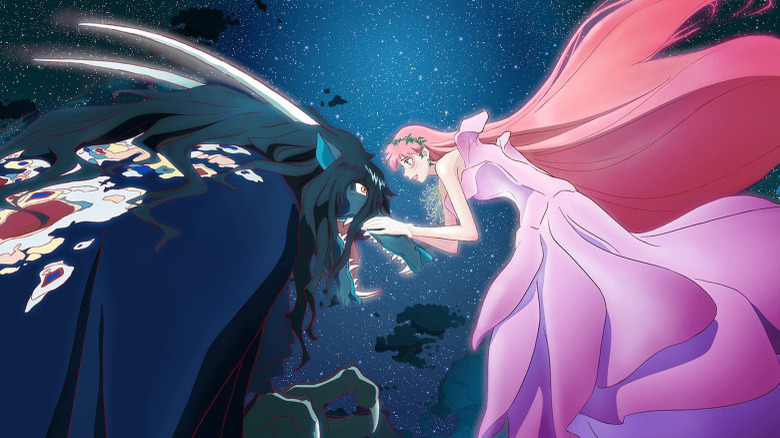 GKIDS
If you found "Ready Player One" far too cynical and visually cluttered in its portrayal of a virtual reality landscape, then allow me to turn your attention to "Digimon: The Movie" and "Mirai" director Mamoru Hosoda's "Belle."
A sci-fi fairy tale loosely inspired by "Beauty and the Beast," Hosoda's Japanese animated movie centers on Suzu, a high-schooler grieving the death of her mother from when she was younger. However, upon entering the virtual metaverse known as "U," Suzu fashions a secret identity for herself, allowing her to sing and express her feelings, as she's no longer able to in the real world. Yet as her persona "Belle" skyrockets in popularity, Suzu grows more concerned with a mysterious, troubled figure she encounters in "U" known simply as "The Beast."
Profoundly compassionate and containing a surprising amount of emotional depth for what often plays out as a fluffy high school dramedy, "Belle" is further bolstered by the gleaming backgrounds from Cartoon Saloon ("Wolfwalkers"). It's also not the love story you would expect given its source material, which only make the twists and turns in its second half all the more powerful and poignant.
Movies and TV shows coming to HBO Max in August 2022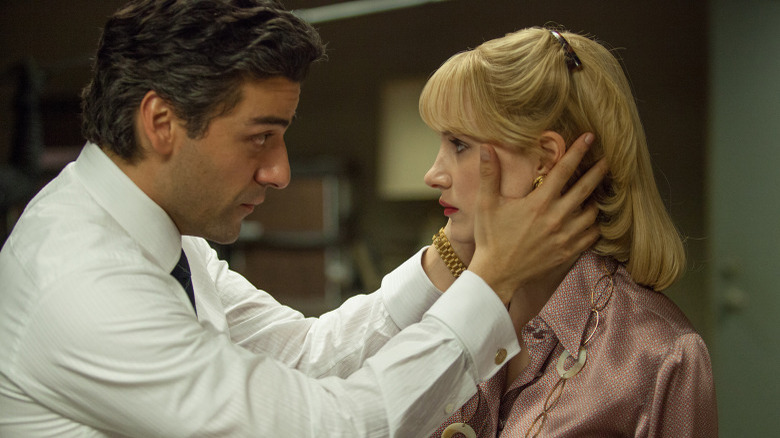 A24
August 1:
A Glimpse Inside the Mind of Charlie Swan III, 2012
A Most Violent Year, 2014
Amy, 2015
Barely Lethal, 2015
Belle, 2013
Biker Boyz, 2003
Blow Out, 1981
Blue Velvet, 1986
Bug, 2006
Cadillac Man, 1990
Charlie's Angels, 2000
Charlie's Angels: Full Throttle, 2003
Chasing Papi, 2003
Children of a Lesser God, 1986
Chocolate City, 2015
Colors, 1988
Damien: Omen II, 1978
Dark Places, 2015
Days of Being Wild, 1990
DC Showcase Short: Constantine – The House of Mystery, 2022
Enemy, 2013
Everything You Always Wanted to Know About Sex But Were Afraid to Ask, 1972
Ex Machina, 2014
Fantastic Voyage, 1966
Fighting, 2009
From Hell, 2001
Garfield, 2004
Garfield: A Tail of Two Kitties, 2006
Gaslight, 1944
Ghost Dog: The Way of the Samurai, 1999
Ginger & Rosa, 2012
How to Lose Friends and Alienate People, 2008
How to Talk to Girls at Parties, 2017
Industry (Season 2), 2022
Invasion of the Body Snatchers, 1978
Ivanhoe, 1952
Jeff, Who Lives at Home, 2011
Laggies, 2014
Late August, Early September, 1998
Lean on Pete, 2017
Life After Beth, 2014
Lions for Lambs, 2007
Little Men, 2016
Little Women, 1994
Locke, 2013
Love & Basketball, 2000
Man of the Year, 2006
Miles Ahead, 2015
Mississippi Grind, 2015
Mojave, 2015
My Big Fat Greek Wedding 2, 2016
Mystic Pizza, 1988
Objective, Burma!, 1945
Obvious Child, 2014
Original Cast Album: Company, 1970
Out of the Past, 1947
Remember, 2015
Revenge of the Green Dragons, 2014
Slow West, 2015
Son of a Gun, 2014
Source Code, 2011
Stardust, 2007
Teen Titans Go (Season 7), 2022
The Adderall Diaries, 2015
The Blood of a Poet, 1930
The Captive, 2014
The Devil's Backbone, 2001
The End of the Tour, 2015
The Fault in Our Stars, 2014
The Field Guide to Evil, 2018
The Great Escape, 1963
The Last Word, 2017
The Notebook, 2004
The One, 2001
The Possession, 2012
The Rover, 2014
The Spectacular Now, 2013
The Spiderwick Chronicles, 2008
The Testament of Orpheus, 1960
The Transporter Refueled, 2015
Thunderstruck, 2012
Transcendence, 2014
Trouble With the Curve, 2012
Tusk, 2014
Under the Skin, 2013
Whiplash, 2014
August 3:
August 4:
Sweet Life: Los Angeles (Season 2), 2022
August 5:
Belfast, 2021
Jesus Sepulveda: Mr. Tough Life, 2022
August 7:
The Smiling Friends Go To Brazil, Special, 2022
August 9:
Hard Knocks: Training Camp with the Detroit Lions (Season 17), 2022
August 13:
August 21:
American Sniper, 2014
House of the Dragon, 2022
August 24:
August 25:
House of Ho (Season 2), 2022
The Hobbit: The Desolation of Smaug (Extended Version), 2013
August 26:
Victor and Valentino (Season 3), 2022
Wolf, 2021