Star Wars Bits: Light & Magic, The Great Circle, Knights Of The Old Republic Delay, And More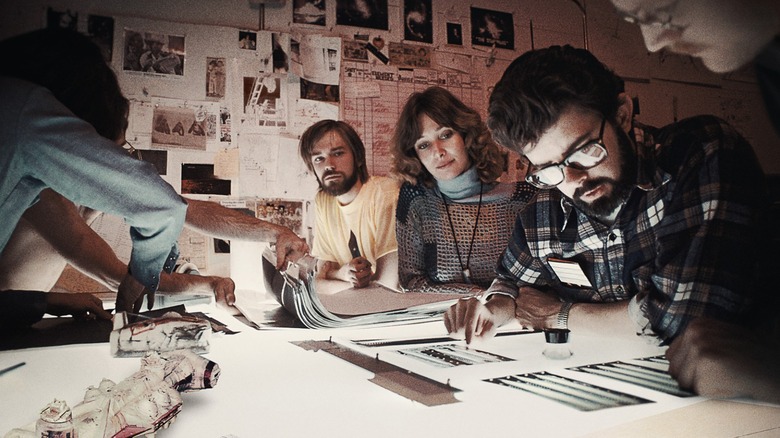 Lucasfilm
We may receive a commission on purchases made from links.
In this edition of Star Wars Bits:
"Light & Magic" is here!
Lucasfilm files new trademarks.
Marvel's upcoming "Star Wars" comics.
The Knights of the Old Republic remake has been delayed indefinitely.
And more!
Light & Magic is here!
"Light & Magic," the six-part docu-series about the legendary work of Industrial Light & Magic (ILM), directed by Lawrence Kasdan and executive produced by Brian Grazer and Ron Howard, is now streaming on Disney+. 
Lucasfilm files new trademarks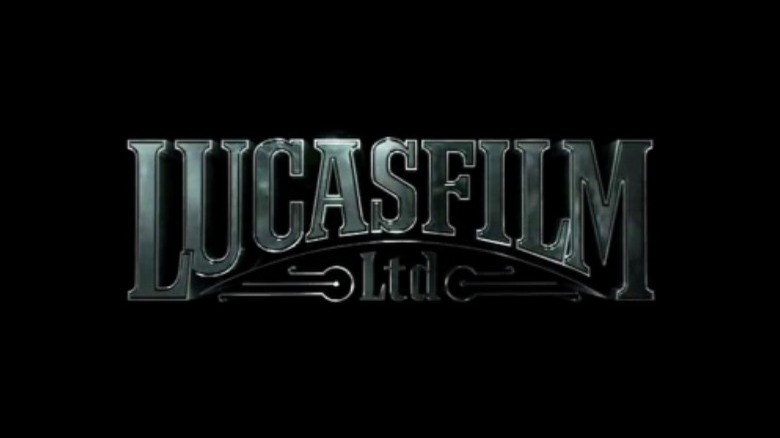 Lucasfilm
Recently, the folks at r/StarWarsLeaks discovered that Lucasfilm has filed three new trademarks: "The Great Circle," "The Galactic Circle," and "Circle of Resistance." 
What does this mean? Well, as Grant Davis (Pomojema) at Star Wars News Net points out, all three trademarks are classified under the "9" and "41" labels, which match up with previous movies and shows developed by Lucasfilm.
Maybe we'll hear more about this and other upcoming "Star Wars" projects at D23 Expo, which takes place September 9-11 at the Anaheim Convention Center. And while tickets for the fan event are already sold out, "Star Wars" fans can still watch the livestream on D23Expo.com and by following @DisneyD23 on YouTube, Facebook, and Twitter.
Marvel's upcoming Star Wars comics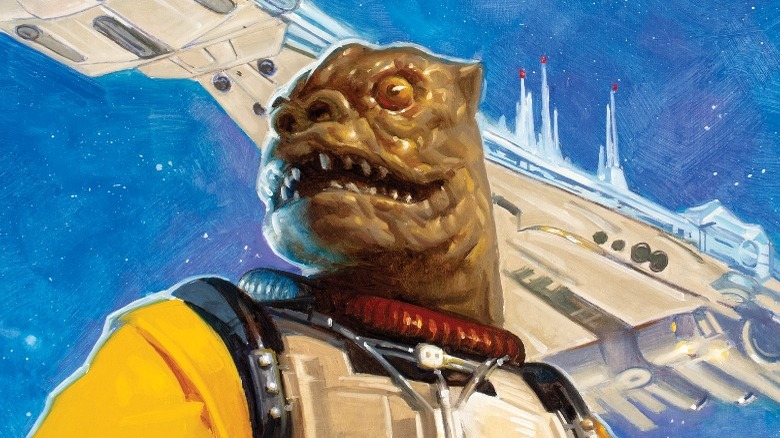 Marvel
In "Star Wars: Halcyon Legacy" #5, the final installment in Marvel's miniseries, the droid D3-09 regales us with a bounty hunting adventure featuring everyone's favorite Trandoshan, Bossk. Written by Ethan Sacks and illustrated by Will Sliney, with a cover by E.M. Gist, the issue arrives on August 3 and is available for pre-order now on ComiXology. 
Check out StarWars.com for an exclusive preview of the upcoming issue and more info about upcoming "Star Wars" comics like "Star Wars: The High Republic Adventures."
KOTOR remake delayed indefinitely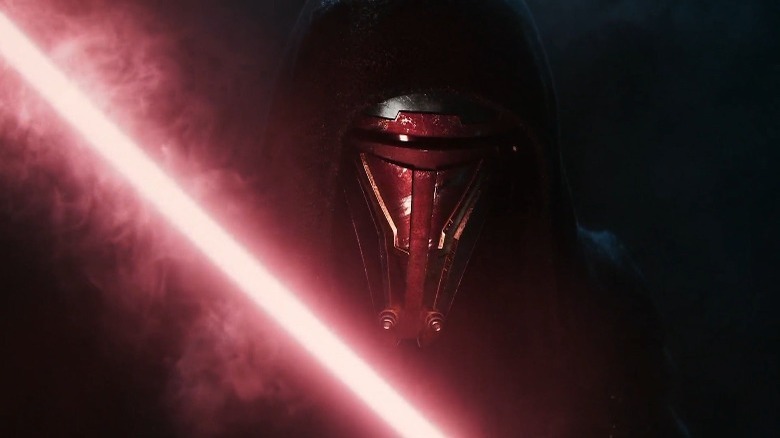 Aspyr Media/Lucasfilm Games
In major bummer news, developer Aspyr's remake of "Star Wars: Knights of the Old Republic" for PlayStation 5 has been "delayed indefinitely," according to a report from Bloomberg.
According to Jason Schreier's article, design director Brad Prince and art director Jason Minor were both fired from Aspyr after the studio showed a demo of the game to Lucasfilm and Sony. Aspyr's studio heads told the staff that the gameplay wasn't where they wanted it to be and that the project was on pause.
The remake may not arrive until 2025, if at all. 
Star Wars podcast round-up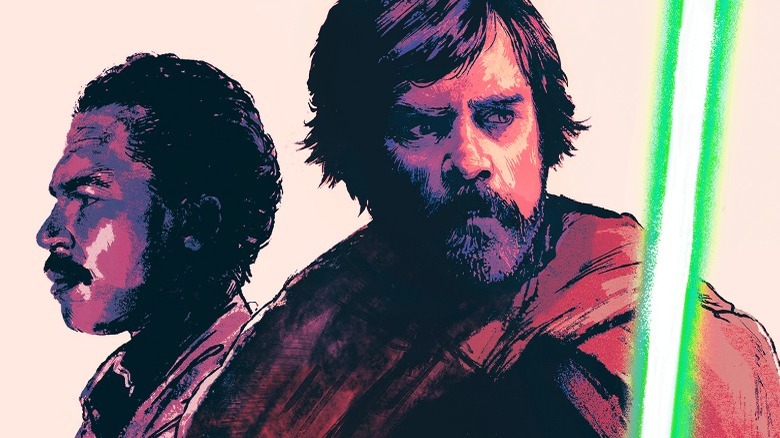 Del Rey Books
Blast Points Podcast has two great new episodes, one about Adam Christopher's "Star Wars: Shadow of the Sith" and another about the sound of "Star Wars: Revenge of the Sith." 
"In this latest chapter of our long running series based on JW Rinzler's incredible "Sounds of Star Wars" book, we are going over the unique and exciting sound of "Revenge of the Sith!" It's a film where madman genius Ben Burtt took the sound highway to the crazy zone while simultaneously knowing exactly where to hold back. Join us as we go over it all, from giggling Buzz Droids to exploding volcano sounds!" Listen here.
On Talking Bay 94, host Brandon Wainerdi interviews David Menkin, the voice of LEGO Luke Skywalker.
"Today, I'm talking to newcomer to the 'Star Wars' universe, David Menkin. David recently voiced Luke Skywalker in the incredibly popular and well received 'LEGO Star Wars: The Skywalker Saga.' We dive into his inspirations and the journey to voicing one of the most popular characters in the galaxy." Listen here.
On Skytalkers, Charlotte and Caitlin have a fantastic episode about "Light & Magic" featuring interviews with the cast. 
"We attended a couple of incredible roundtable interviews for 'Light & Magic', Lawrence Kasdan's 6-part documentary series about Industrial Light & Magic. We couldn't recommend the series more. We spoke to Lawrence Kasdan, the director of 'Light & Magic', and writer of 'The Empire Strikes Back,' 'Return of the Jedi,' 'The Force Awakens,' 'Solo: A Star Wars Story,' and so much more. Then, we talked to special effects masters Phil Tippett and Dennis Muren about the changing industry and their friendship. Finally, we spoke with Janet Lewin, the Senior Vice President and General Manager of ILM today about the Volume, the sequel trilogy and Rogue One, and more." Listen here.
Pink Milk is a podcast in which hosts (and husbands) Bryan and Tom talk "Star Wars" through a queer lens. This week, they're talking about their "Star Wars" origin stories!
"Tonight we're celebrating our 200th episode! Thank you so much to everyone who's supported us along our journey of 200 episodes! It's ABSOLUTELY nuts! To celebrate our journey we're going to talk about our beginnings and we're going to talk about the beginnings of some of our favorite characters from around that galaxy far, far away!" Listen here.
The Resistance Broadcast is the official "Star Wars" podcast of Star Wars News Net. Check out their recent episode, in which they discuss all the latest news on "Andor."
"Our thoughts on the latest news and footage from 'Star Wars: Andor,' the reported budget for the upcoming live-action series 'Skeleton Crew,' and John Boyega's praise for 'Obi-Wan Kenobi.' That and more, including your submitted questions in Ask The Resistance!" Listen here.
Hosted by Gerry Cable and Scotty Jayro, The Bombadcast is all about positivity in the fandom and creating a connected community. Listen here.
Around the Galaxy is a "Star Wars" fan talk show. Every week, Pete Fletzer brings you conversations with authors, personalities, actors, creators, and super-fans talking about their "Star Wars" journey. Joining Pete in the latest episode is Mark Von Ohlen of Denuo Novo.
"Mark Von Ohlen is a brand manager at Denuo Novo, the premium collectibles company known for their top of the line 'Star Wars' helmets and costuming pieces. Mark shares the story of the takeover from Anovos and the drive to support the customers who were left hanging by them. He is also the host of a podcast called Rebels Revisited and is a devotee of the 'Star Wars: Rebels' animated series." Listen here.
Join Silver and Cat on Into the Garbage Chute where they dumpster dive into every corner of the galaxy far, far away and the fandom it attracts. Check out their latest episode where they discuss "Star Wars: Attack of the Clones" 20 years later. Listen here.
Sistas with Sabers is a podcast made for and by Black female fans of "Star Wars." It's a safe space for Black female fans to connect, support each other and share their experience with the world. For their latest episode about "Obi-Wan Kenobi," listen here.
Watch Light & Magic or Alex will fight you
Alex at Star Wars Explained thinks every "Star Wars" fan should watch "Light & Magic," and I agree. 
Star Wars: Shadow of the Sith Review
I recently joined James on Star Wars Live Action to discuss Adam Christopher's new book, "Star Wars: Shadow of the Sith." Check it out!
The 12 best Princess Leia moments
Star Wars Black Series Teeka
Star Wars The Vintage Collection Boba Fett
Bossk's Bounty compares two Star Wars The Vintage Collection deluxe Boba Fett figures!
Japanese Jabba's Palace model kit
Hang Time with Holochronicles
Holochronicles is back with a new edition of Hang Time, a "Star Wars" poster collecting series. This week's video highlights Tom Jung's "Style A" one sheet theatrical release poster for "Star Wars." 
This Week! in Star Wars
Finally, on This Week! in Star Wars, host Kristin Baver gives us the lowdown on all the latest news from that galaxy far, far away.
"This week in Star Wars, we report in from San Diego Comic-Con International where we announce a new cast member for 'The Acolyte,' check out some exciting publishing reveals, and take a look at new Star Wars toys from Hasbro. Plus, Kristin checks out all the fun Star Wars items and cosplay on the convention floor."