Where Can You Watch Abbott Elementary?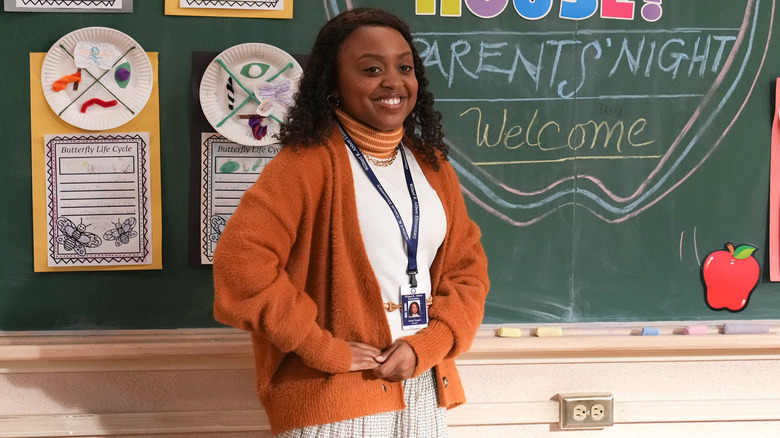 ABC
The runaway success of last year's breakout sitcom "Abbott Elementary" is no big mystery: in a world that feels hellbent on making us feel awful, feel-good TV can be a very powerful thing. There's always time in our week to catch up on the latest intense drama or murder mystery saga, but there's a reason that streaming services have been fighting for the rights to beloved sitcoms like "Friends" and "New Girl." When all else fails, people turn to those ensemble comedies for comfort. Still, it's been a while since a new title managed to break through, stake its claim on culture and earn a place beside the classics. Then, even before the first season finished airing on network TV, "Abbott Elementary" was one of the most-talked about shows of last fall.
The series comes from creator, writer, and star Quinta Brunson, who the terminally online will probably recognize from her time at Buzzfeed, or else for starring in "A Black Lady Sketch Show" and "Big Mouth." Her show is now 13 episodes into its run and "Abbott Elementary" has received seven Emmy Awards and currently holds a 98% positive on Rotten Tomatoes. It's widely beloved and deeply hilarious, so its renewal was inevitable. The best news of all? The series is set to return for a second season in just over a month, with 22 new episodes of heartfelt, comedic gold. That's more than enough time to finally check this show off your must-watch list!
What is Abbott Elementary?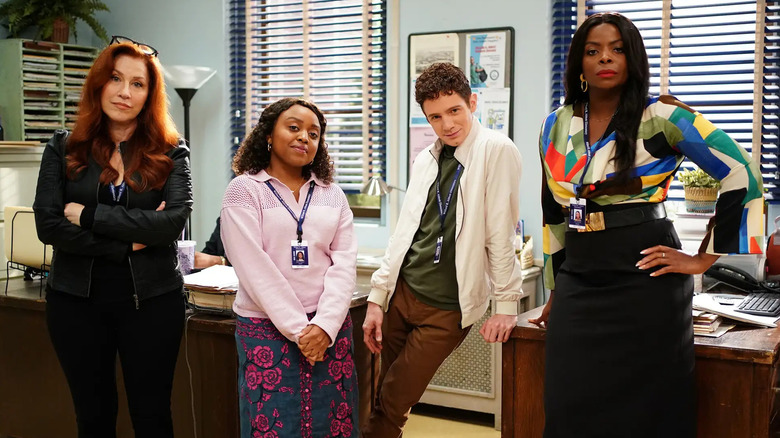 ABC
In case you've been living under a rock and somehow missed the wildfire word-of-mouth that launched this show's popularity, allow me to fill you in: the series follows a group of teachers at the eponymous Abbott Elementary in Philadelphia, an underfunded predominantly Black public school. Quinta Brunson stars as Janine Teagues, an optimistic young teacher who has yet to be knocked down by the broken school system, meaning she's all about bright smiles, high hopes, and big ideas. She's joined by fellow newbies Jacob (Chris Perfetti) and Gregory (Tyler James Williams), along with veteran teachers Barbara (Sheryl Lee Ralph) and Melissa (Lisa Ann Walter). Their team is led by their hopelessly incompetent (but incredibly hilarious) principal Ava (Janelle James), and together they make the perfect ensemble for an addictive workplace comedy.
Did I mention that a la "The Office," "Modern Family," and "Parks and Recreation," the show is shot in mockumentary sitcom style? As you can imagine, this really ups the comedic value and makes for plenty of laugh-out-loud moments. Plus Tyler James Williams really gives Jim Halpert a run for his money when it comes to breaking the fourth wall. The series sees the teachers getting mixed up in all sorts of wacky situations — triumphing over troublemaking students and TikTok trends — but what pulls it all together is their passion for teaching. Brunson put it best when she summarized the show to the LA Times: "It's about making people laugh, but also about making them think a little bit more about what teachers have done for people."
When and where does Abbott Elementary air first?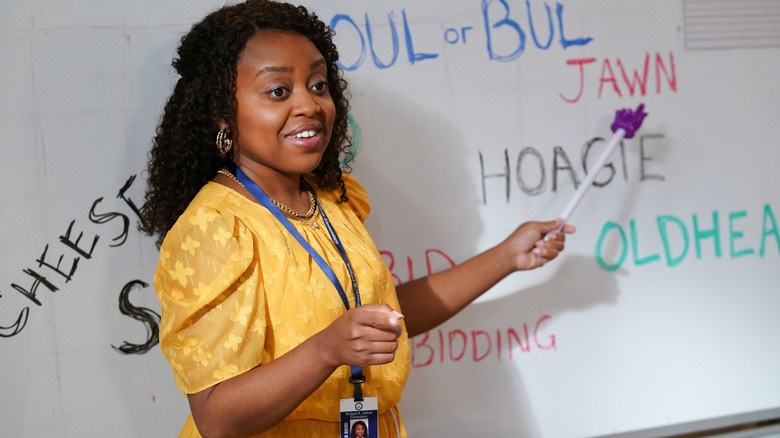 ABC
The streaming era has made it mighty difficult for sitcoms to cement themselves into culture the way that juggernauts of the past like "Friends" and "Seinfeld" did. But the ever-charming freshman comedy, "Abbott Elementary" managed to beat those tricky odds last year, when it captured the hearts of viewers on both streaming and network TV. Instead of dumping an entire season out at once, "Abbott" became a rare weekly viewing experience that everyone seemed unable to resist. When the series returns for its second season, it will follow a very similar schedule. Audiences can experience the episodes during their weekly broadcast on ABC on Wednesdays at 9:00 pm ET/PT. Season 2 debuts on September 21, 2022.
Where is Abbott Elementary streaming?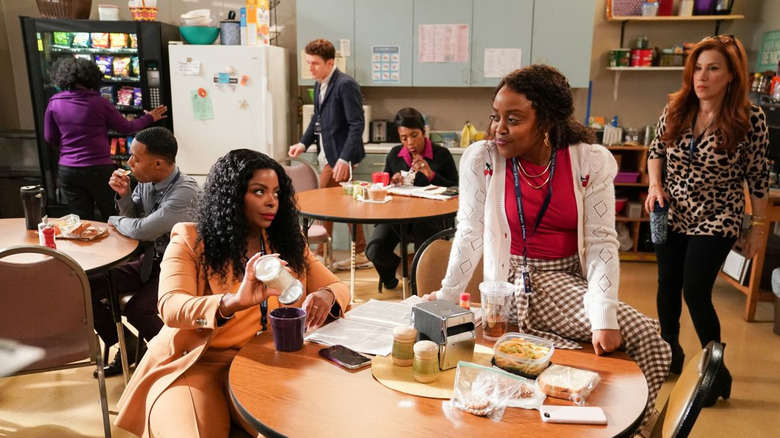 ABC
Currently, the full 13-episode first season of "Abbott Elementary" is available to stream on Hulu. As of August 20, 2022, the series will also be available on HBO Max. Continuing their existing agreement with ABC, Hulu will continue to make episodes available the day after their broadcast premiere. The new episodes (along with previous seasons) will remain available to stream on Hulu, and when the seasons finish airing in their entirety they will also be made available to stream on HBO Max. In other words, if you're looking to keep up with the series on a weekly basis (and you absolutely should because it's guaranteed to brighten your week), then keep an eye on Hulu, where new episodes will premiere Thursdays. But if you prefer to binge the season in its entirety, then you can find it on either Hulu or HBO Max when it's finished airing.
"Abbott Elementary" returns to ABC on Wednesday, September 21, 2022.