15 Shows Like Abbott Elementary You Should Watch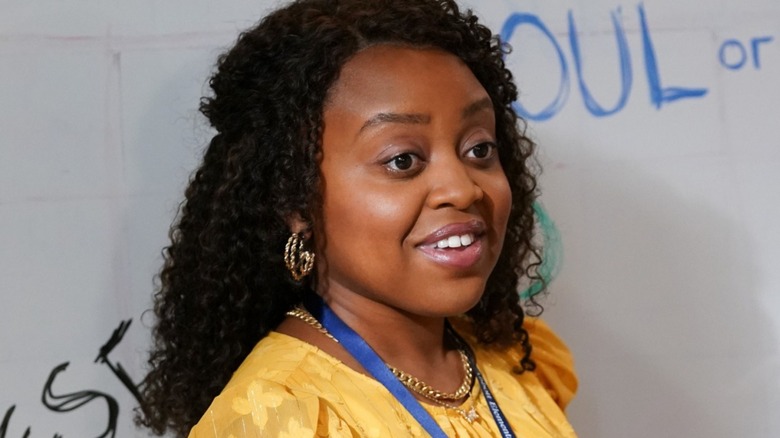 Warner Bros.
In the streaming era, it can be difficult for a sitcom to connect with audiences in the same way juggernauts of the past like "Friends" and "Seinfeld" did. However, freshman ABC comedy "Abbott Elementary" has been making waves for its kind-hearted, fresh approach to the well-trodden mockumentary genre. The series follows a group of teachers at the eponymous Abbott Elementary school in Philadelphia that serves a predominately Black student population. Quinta Brunson stars as Janine Teagues, a winsome and optimistic young teacher, flanked by veterans Barbara (Sheryl Lee Ralph) and Melissa (Lisa Ann Walter) and fellow newbies Jacob (Chris Perfetti) and Gregory (Tyler James Williams). Add in Ava (Janelle James), the hopelessly incompetent principal, and the ingredients for a standard workplace comedy are there. 
However, "Abbott Elementary" is kinder than its predecessors and more subtly incisive with its subject material, giving viewers reasons to hope and laugh amidst the struggles of public education. The series recently wrapped up its first season with its second due sometime in the fall. In the meantime, here are 15 shows like "Abbott Elementary" you should watch to tide you over.
The Office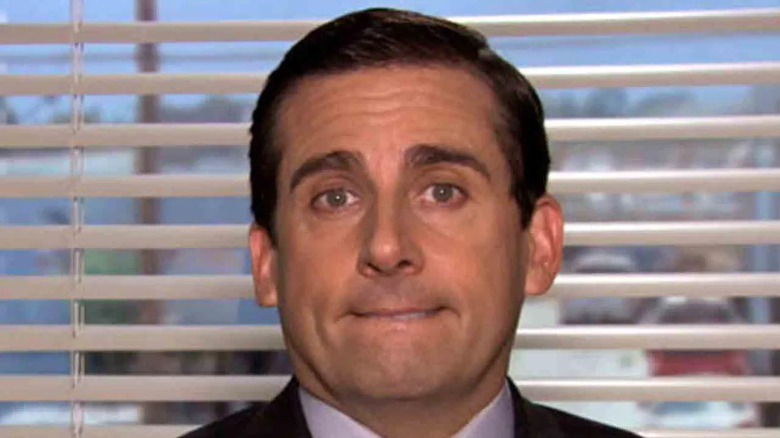 NBCUniversal Television
"The Office," an American adaptation of the short-lived British sitcom, kicked off the TV mockumentary craze in 2005. The series stars Steve Carell as Michael Scott, a bumbling manager who is more concerned about being friends with his employees than being the world's best boss. Michael's secretary, Pam Beesley (Jenna Fischer), is quiet and meek before she begins to discover herself as an artist and embarks on a romance with sarcastic slacker salesman Jim Halpert (John Krasinski). "The Office" has a huge cast of oddball characters like Dwight Schrute (Rainn Wilson), who has a peculiar personality but top sales, and his prickly paramour Angela Martin (Angela Kinsey), a conservative accountant obsessed with her beloved cats. 
For nine seasons, Michael and his employees go through mergers, layoffs, marriages, personal growth, and countless uncomfortable break room meetings. The Office relies on heavy cringe comedy and shocking topics, mocking corporate culture while creating characters worth rooting for. The show garnered five Emmys during its run, including awards for outstanding comedy series. If you think "Abbott Elementary" could use more Ava, you'll love Michael Scott's well-meaning incompetence.
Parks and Recreation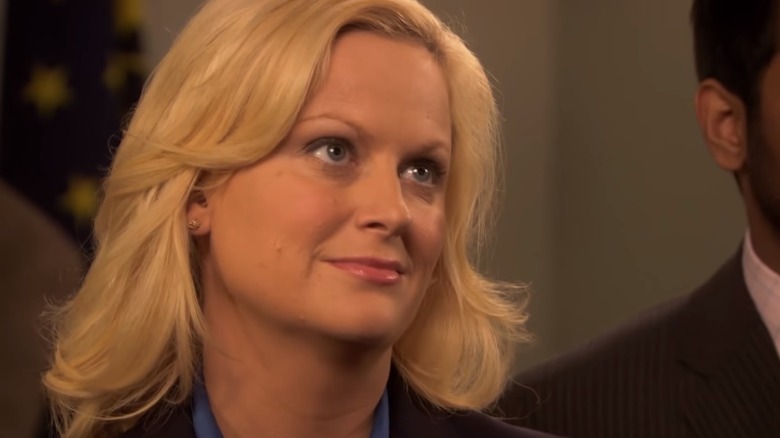 NBCUniversal Television
A direct descendant of "The Office," "Parks and Recreation" is another workplace mockumentary that follows a group of civil servants in a rural Indiana public works department. Their fearless leader is the relentlessly optimistic and cheerful Leslie Knope (Amy Poehler), whose strong belief in the power of her work brings her into frequent conflict with her boss and friend Ron Swanson (Nick Offerman), a staunch anti-government libertarian. Similar to many of the shows on this list, "Parks and Rec" has an incredible cast, many of whom like Aziz Ansari, Chris Pratt, and Aubrey Plaza went on to have big careers. Hollywood veterans such as Rob Lowe, Rashida Jones, and Adam Scott round out the ensemble. 
"Parks and Recreation" also has a thoughtful sense of comedic world-building with Pawnee, Indiana, feeling like both a specific place and a universal small-town experience all at once. Like "Abbott Elementary," "Parks" also has a huge heart. Even when it is exposing or satirizing the system, it is rarely mean and always hopeful. Poehler was nominated for nine Emmys during the series' run.
A.P. Bio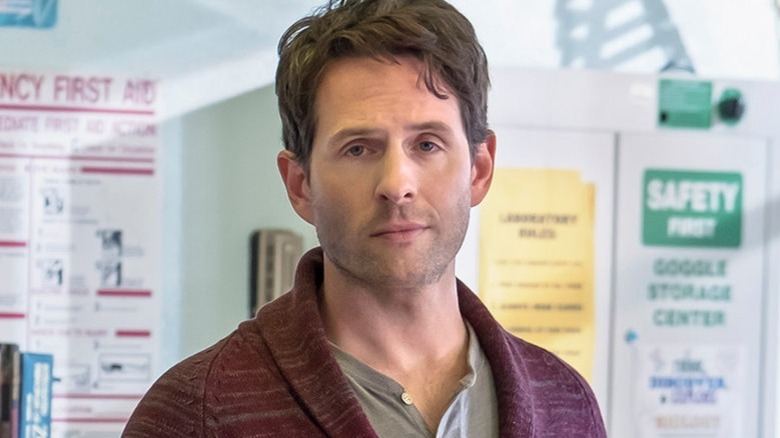 NBCUniversal Television
If "Abbott Elementary" were set in a high school and was a bit more cynical, it might be something like "A.P. Bio." The comedy stars "It's Always Sunny in Philadelphia" co-creator and co-star Glenn Howerton as Jack Griffin, a disgraced Harvard philosophy professor who moves into his recently deceased mother's home after a scandal costs him tenure. After misleading the well-meaning but easily bullied principal, Ralph Durbin (Patton Oswalt), Jack becomes the school's new advanced placement biology teacher. 
Unfortunately for his high-achieving students, Jack uses class time to do anything but teach biology, having his students help him exact revenge on his nemesis, find a way back to Harvard, and woo his one-time high school sweetheart. While Jack rationalizes his selfishness with his own twisted sense of ethics, his overeager students' often get the best of his ego, making for a sweet and funny dynamic that's a fresh twist on the classroom comedy. Howerton and Oswalt also have a hilarious odd couple dynamic, not unlike Ava and Janine's, that makes every episode worth watching.
Community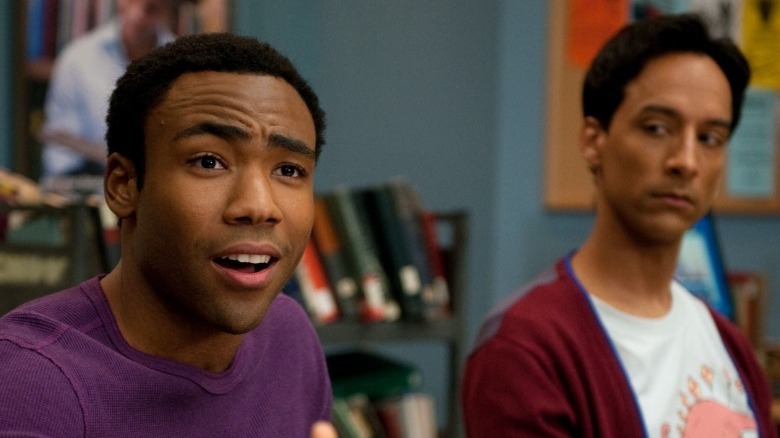 Sony Pictures Television
Anchored by an incredible ensemble cast that includes Donald Glover, Alison Brie, and Yvette Nicole Brown, "Community" follows a group of disparate, nontraditional students at a community college. They initially come together for a Spanish study group and end up forging deeper bonds. The de facto study group leader is Jeff Winger (Joel McHale), a disgraced lawyer who has to head back to college after his fancy firm discovers he cheated on his LSATs. The comedic sensibility of the series stems from Abed (Danny Pudi), whose obsession with television and pop culture drives the series' infamous meta-narratives like clip shows that aren't clip shows at all, genre-bending action-packed paintball fights, and countless winks and nods to sitcoms that came before. 
Despite its many behind-the-scenes issues, "Community" managed to last six seasons with a movie allegedly still in the works and was nominated for four Emmys, including outstanding writing for a comedy series. Like Abbott Elementary, Greendale Community College is far from a perfect school, but its students and staff care about making it a better place and love it for what it is.
Superstore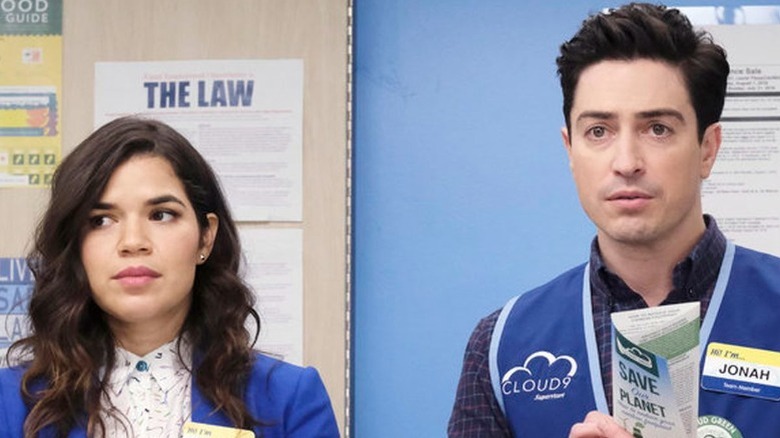 NBCUniversal Television
Another workplace sitcom descended from "The Office," "Superstore" explores the world of employees at a box store like Costco or Sam's Club. The series features relationship dynamics that initially seem almost too analogous to its predecessor with characters like conservative Christian manager Glenn (Mark McKinney) and eccentric assistant manager Dina (Lauren Ash) and will they or won't they goofball friends Jonah (Ben Feldman) and Amy (America Ferrera). Yet, "Superstore" soon finds its groove and further develops its characters. Anyone who has ever worked retail or a painful minimum wage job will relate to the realistic touches throughout "Superstore," from the insane customers to the mundane work. 
At the heart of "Superstore" is a subtle but sharp critique of capitalism through the eyes of the hourly minimum wage worker. While many series and films struggled to adapt to the narrative and creative demands of the COVID-19 pandemic, "Superstore" thrived by showcasing the very real struggles of essential workers. Like "Abbott Elementary," "Superstore" doesn't just use the workplace as a setting but as a tool for commentary and cultural critique, garnering plenty of laughs and emotional moments along the way.
Big Mouth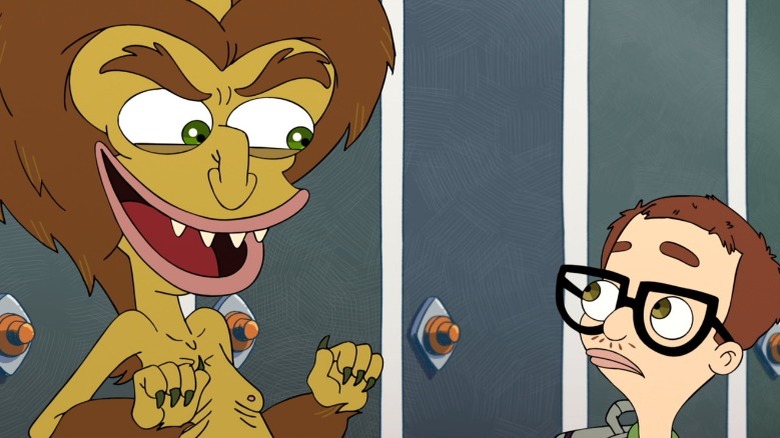 Netflix
Netflix's raunchy animated series about the trials and tribulations of puberty may not seem like a logical choice to follow up a wholesome "Abbott Elementary" binge. However, underneath the hormones, "Big Mouth" has a similar emotional sensibility. Created by Nick Kroll, Andrew Goldberg, and Jennifer Flackett, the series follows a group of middle schoolers. Brilliantly utilizing the animated form, the horrors of puberty are externalized through creatures known as "hormone monsters," who help guide the kids through the stages and trials of their bodily changes. 
While "Big Mouth" has lots of obvious sex jokes, it also uses humor to help viewers (young and old) feel more comfortable about the near-universal awkwardness and discomfort of being a teenager. "Abbott Elementary" star and creator, Quinta Brunson, also appears in a few episodes as Quinta, one of Missy's (Ayo Edibiri) older cousins, who helps guide her on her journey of discovering her Black identity. If Abbott Elementary had no teachers and let chaos and hormones reign, it might look something like "Big Mouth." 
A Black Lady Sketch Show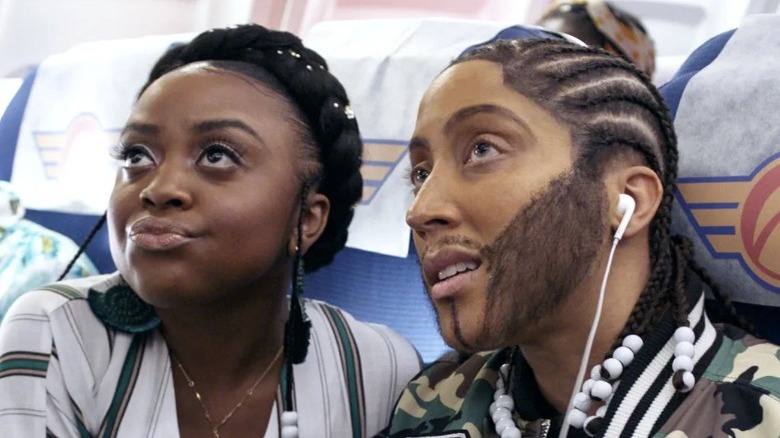 HBO
Before starring in and creating "Abbott Elementary," Quinta Brunson was best known as a comedian. That led to her lead role in Robin Thede's critically acclaimed HBO comedy series, "A Black Lady Sketch Show." As the name suggests, the series boasts an incredible roster of all Black female talent in front of and behind the camera. Alongside other incredible talents like Ashley Nicole Black and Gabrielle Dennis, Brunson was in the main cast of the series' first season, playing a wide variety of hilarious characters. 
Fans of "Abbott Elementary" will delight in Brunson's numerous alter egos, most of whom are starkly different from the sweet and optimistic Janine Teagues — Brunson's own fictionalized version of herself as seen in the show's apocalyptic interstitial framing device. In sketches like "Dance Biter," Brunson displays the range of her undeniable comedic chops. Much like "Abbott Elementary," "A Black Lady Sketch Show" is laugh-out-loud hilarious and has already garnered seven Emmy nominations and one win.
American Auto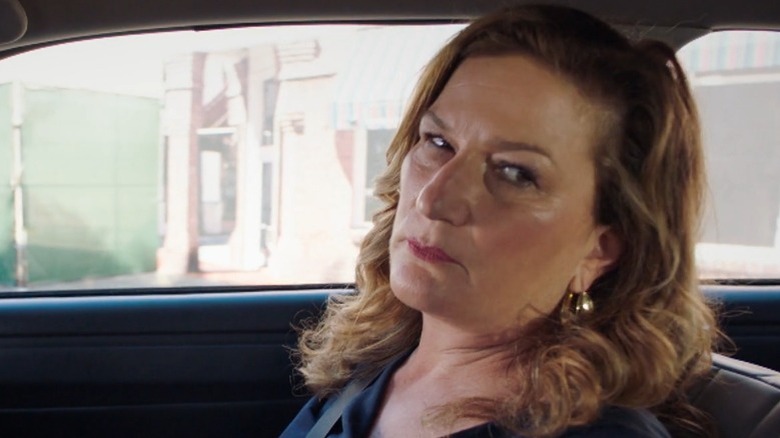 NBCUniversal Television
One of the newer series on this list, "American Auto" shares a lineage with several of the other workplace comedies in creator Justin Spitzer, who also created "Superstore" and wrote for "The Office." Unlike "Superstore" and "Abbott Elementary," "American Auto" doesn't follow the underdogs at a company but rather the powerful elite. Starring "Saturday Night Live" alumna Ana Gasteyer, "American Auto" takes a look inside the headquarters of a major car company in Detroit as the company struggles to remain relevant and adapt to the rapid changes of the industry. 
Former "Superstore" cast member Jon Barinholtz fills the shoes of the goofy heir to the empire alongside a fantastic cast that includes Michael Benjamin Washington and Harriet Dyer. While "Abbott Elementary" focuses on the dogged determination of teachers advocating for their students, "American Auto" is a satirical skewering of corporate culture that underpins the ethos of "Abbott" and "Superstore" alike by using comedy to mock and critique capitalism.
Modern Family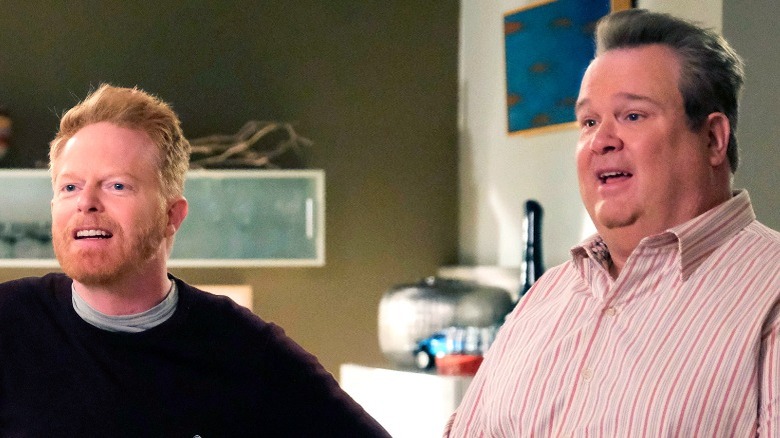 20th Television
"Modern Family" explores the sprawling and diverse Pritchett and Dunphy clans. The series also shares DNA with "Abbott Elementary" and "The Office" in director Randall Einhorn, who helmed two episodes of "Modern Family's" first season. The premise seems a bit silly in 2022, but when the series premiered in 2009, family sitcoms with diverse casts were few and far between. "Modern Family" patriarch, Jay Dunphy (Ed O'Neill), has two neurotic children, Claire (Julie Bowen) and Mitchell (Jesse Tyler Ferguson), from his first marriage before marrying his younger Latinx wife, Gloria (Sofia Vergara), and raising her child, Manny (Rico Rodriguez). 
While Claire and her goofy husband Phil (Ty Burrell) raise three kids of their own, Mitchell and his husband Cameron (Eric Stonestreet) navigate parenting a transracial adoptee. While the world of the show is based on the identities of the hilarious ensemble cast, "Modern Family" transcends its thin concept to become a wacky comedy about living in a loving and close-knit family. "Modern Family" was nominated for several Emmys throughout its run, winning outstanding comedy series five times.
Everybody Hates Chris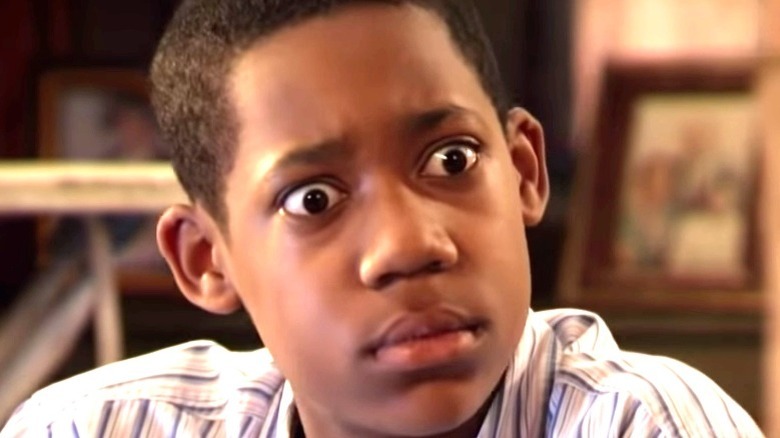 CBS
A loosely autobiographical series based on comedian Chris Rock's childhood, "Everybody Hates Chris" follows Chris (Tyler James Williams), the oldest of three kids, as he grows up in 1980s Brooklyn. With his parents frequently working, Chris is the de facto parent responsible for his younger siblings. Alongside Tichina Arnold as his mother Rochelle, Terry Crews stars as Chris' father, who works multiple jobs to support his family. Rock also narrates the series in voiceover in a style that's a mix of his trademark comedy and the style of classic series like "The Wonder Years."
The series also explores the flip side of the educational critique in "Abbott Elementary" by exposing many factors that working-class kids and families face, with Chris riding a bus to attend a better school in a different neighborhood, even though he doesn't fit in there. "Abbott Elementary" fans who love Gregory will delight in watching a young Williams in the breakout role for which he received the NAACP Image Award for outstanding actor in a comedy series. "Everybody Hates Chris" was also nominated for a Golden Globe for best television series (comedy or musical).
Central Park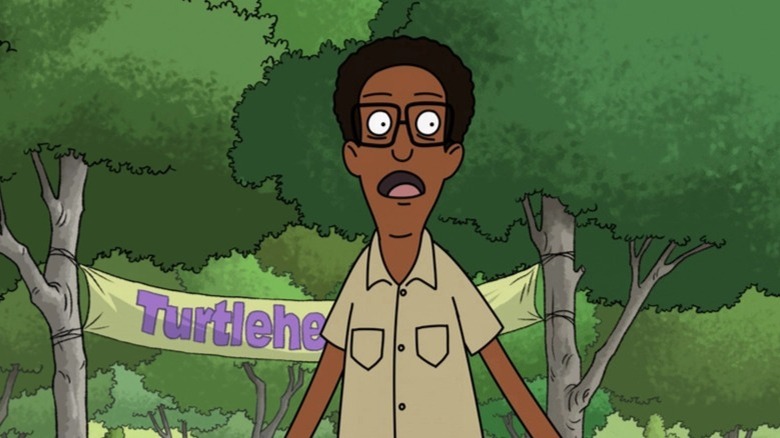 Disney Platform Distribution
"Central Park" is an animated musical comedy about the family who lives in and takes care of New York City's biggest and most famous public park. Co-created by Loren Bouchard, who also created "Bob's Burgers," the series follows Owen Tillerman (Leslie Odom, Jr.) and his wife, Paige (Kathryn Hahn), on their journey to protect the park with their eccentric but wholesome kids, Cole (Tituss Burgess) and Molly (Emmy Raver-Lampan). The antagonist of the series is Bitsy Brandenham (Stanley Tucci), a broad stereotype of an older evil rich woman, who is nonetheless funny. 
Tying all of the characters and stories together is co-creator Josh Gad's Birdie, who functions as a playful spin on the musical theatre trope of the troubadour. The voice cast features not only talented actors but also incredible singers, elevating the music Bouchard's fans have come to know and love from "Bob's Burgers." "Abbott Elementary's" own Janelle James voices Fran, one of the park employees in several episodes. While Fran is quite a different character from Ava, both series share a sweet and hopeful sensibility.
Dear White People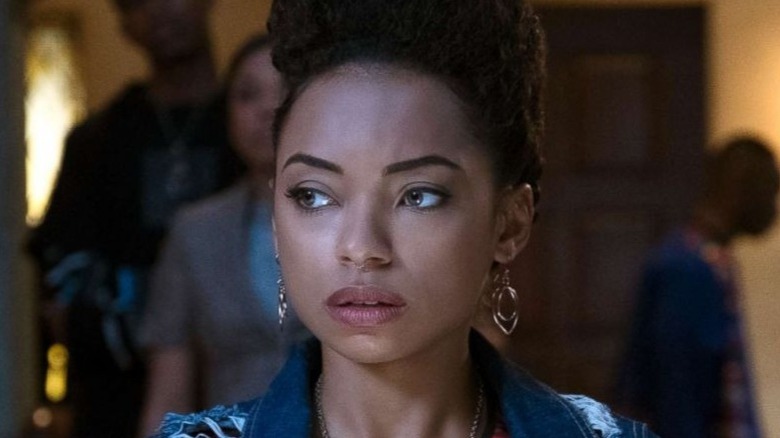 Netflix
A television adaptation of the critically acclaimed 2014 film of the same name, Justin Simien's "Dear White People" focuses on the lives of a group of Black students at a predominately white Ivy League college. Like the film, the series follows a sprawling ensemble cast. Samantha White (Logan Browning) is a passionate activist who uses her campus radio show to speak out about racism at the university. Lionel Higgins (DeRon Horton) is an introverted gay student journalist who works to raise awareness through the campus newspaper. 
Troy (Brandon P Bell) is Lionel's roommate and the son of the dean, who is trying to make a name for himself, while Coco (Antoinette Robertson) is Samantha's former friend, who chooses not to follow her same political path. "Abbott Elementary's" Tyler James Williams originated the role of Lionel in the 2014 film and appears in two episodes of the series. Like "Abbott," "Dear White People" also pokes at issues of race in a smart and funny way that is entertaining but more importantly, compelling and thoughtful.
Saved by the Bell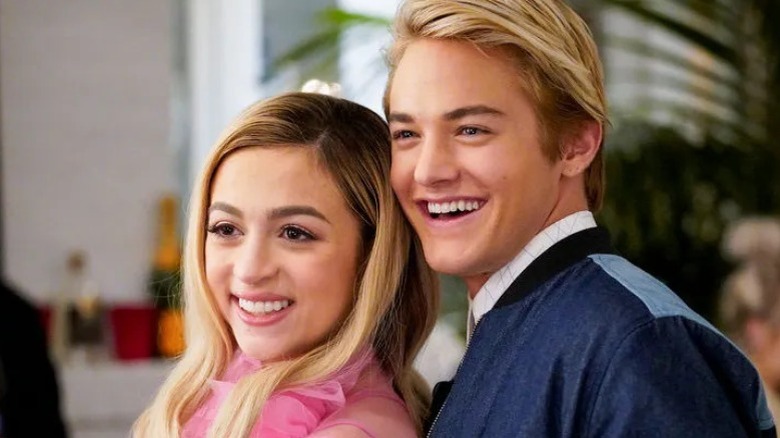 NBCUniversal Television
Peacock's critically acclaimed reboot of the classic teen comedy series sees a future In which Governor Zack Morris (Mark-Paul Harry Gosselaar) has closed several underfunded schools and sent the students to more affluent schools like Bayside High. As a result, much of the reboot focuses on a sort of comedic clash between Bayside's privileged elite and the transfer students who come from more of a working-class background, all while sticking to the original series' style and comedy. 
Original cast members Mario Lopez and Elizabeth Berkley return as A.C. Slater, Bayside's P.E. teacher and football coach, and Jessie Spano, the school's renowned guidance counselor. Rounding out the cast is Zack and Kelly's son, Mac Morris (Mitchell Hoog), Lexi (Josie Totah), a witty and popular cheerleader, Jessie's son Jamie Spano (Belmont Cameli), and the smart, ambitious transfer student Daisy (Haskiri Velasquez). Unfortunately, Peacock canceled the series after two seasons despite its two GLAAD Media Award wins for outstanding comedy series. Fans of "Abbott Elementary" will certainly appreciate "Saved by the Bell's" balance of comedy, wit, and social satire.
Teachers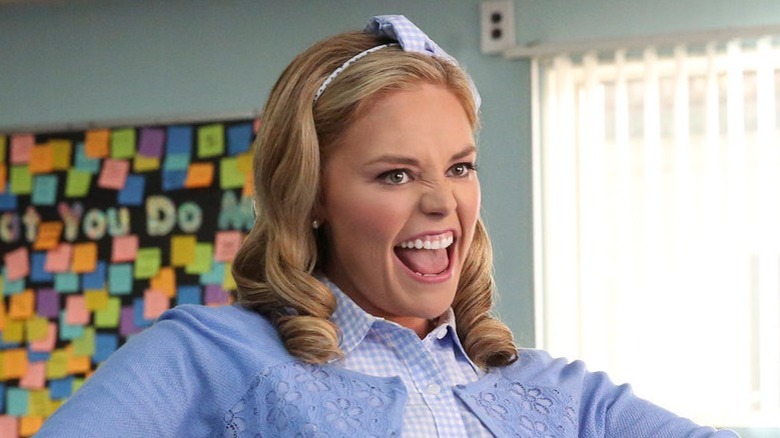 TV Land Original Productions
Based on their web series of the same name, the all-female comedy group The Katydids' sitcom, "Teachers," is a bit like "Abbott Elementary" if the staff were more chaotic and incompetent. Like many of the other series on this list, "Teachers" has a very talented and funny ensemble cast. Cecilia (Caitlin Barlow) is the school's art teacher and resident activist. Chelsea (Katy Colloton) is self-obsessed and best friends with the religious and conservative Mary Louise (Katie O'Brien). AJ (Cate Freedman) is more interested in partying than controlling her classes. 
Caroline (Kate Lambert) is one of the school's more competent teachers until she gets swept away with her latest romantic daydream. The black sheep, antisocial Deb (Kathryn Renee Thomas), is forced to teach in a trailer due to overcrowding and married to Damien (Haley Joel Osment), a struggling musician. While "Abbott" takes a more grounded approach with its comedy, "Teachers" is more daring, but both series use humor to critique the numerous issues with the public school system like budget cuts, teacher pay, and lack of funding for subjects like art and music. "Teachers" is a worthwhile companion while you wait for new episodes of "Abbott Elementary."
Mr. Corman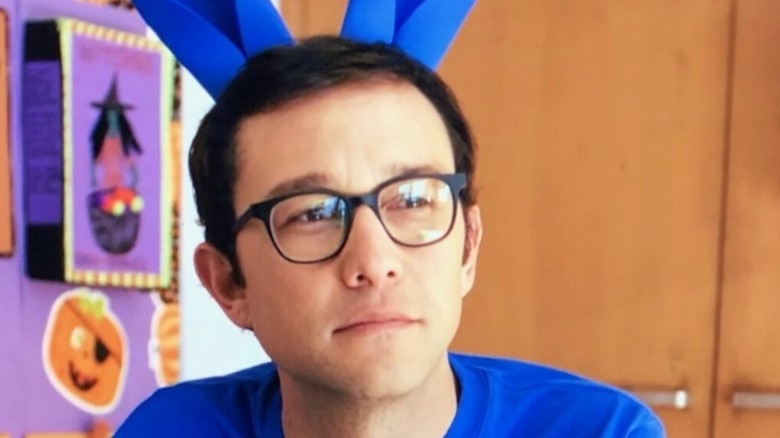 Apple Inc.
In his first live-action television lead performance since his breakout role on "3rd Rock From the Sun," Joseph Gordon-Levitt stars as Josh Corman, a former aspiring musician who struggles with anxiety while working as a fifth-grade teacher in a California public school. Gordon-Levitt also created, wrote, and directed the series, which uses fantastical musical sequences to explore the inner workings of Josh's mind as he navigates his regrets and struggles to find happiness — even though he loves his students. 
As the title suggests, "Mr. Corman" primarily follows Josh, but his roommate and friend, Victor (Arturo Castro), also plays an important role in helping Josh on his journey of self-rediscovery. While "Abbott Elementary" is primarily focused on the world of the school, "Mr. Corman" uses Josh's teaching life as a tool to explore the interior battles that are common to those that so many people face. More importantly, "Mr. Corman" focuses on the lives of teachers outside of the classroom.