DC League Of Super-Pets Director Jared Stern Already Has Story Ideas For A Sequel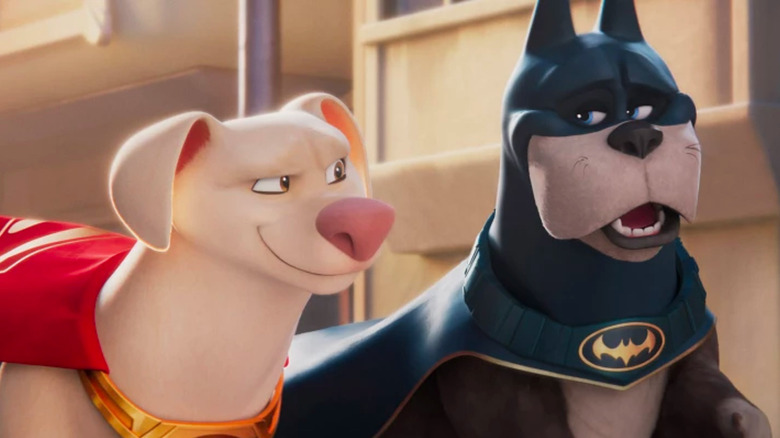 Warner Bros.
"DC League of Super-Pets" is the first animated theatrical release based on DC Comics characters in some time. The last wide theatrical release for a DC animated movie was "Teen Titans Go! To the Movies," with a slew of direct-to-video releases coming after it. With "League of Super-Pets," DC and Warner Bros. are looking to end the drought of animated comic book adaptations in theaters, with the film boasting an impressive cast and a behind-the-scenes team excited about the potential future of the "Super-Pets" franchise. 
Director and co-writer Jared Stern, who previously worked on "The Lego Batman Movie," had access to many potential characters from super-pets lore when making the film. While every film has its scrapped concepts and ideas, Stern thinks the concepts that didn't come to fruition here could be utilized in potential follow-up films. Though a sequel isn't guaranteed, the film's release and performance this coming weekend will definitely help to determine the possible future of this series. 
But for now, here's what hit the cutting room floor — and could show up in a sequel. 
Scrapped animal characters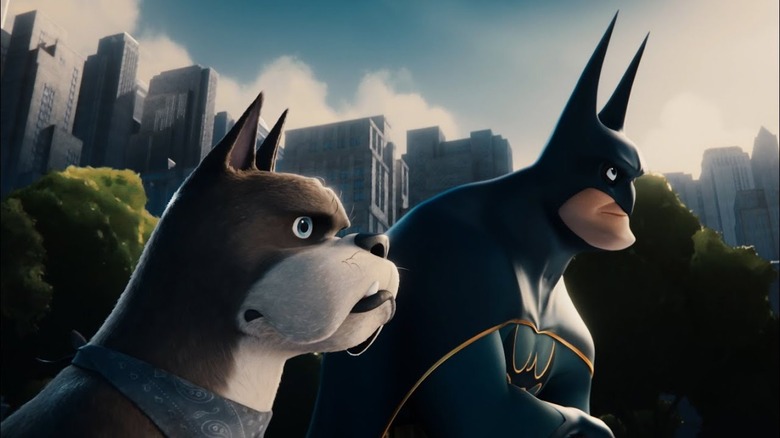 Warner Bros.
In an interview with ScreenRant, Stern talked about the potential of "Super-Pets" as a series and the concepts that were scrapped during the film's long development cycle. The potential for these scrapped concepts all depends on how this film goes over with audiences:
"We never want to jinx it, but it's kind of hard not to, especially when you work on something for four years. And like I said, sometimes there was too much, so there are things that when we took it out, I was like, 'But that will be good for a sequel if we ever were so lucky to have one.' So yeah, there definitely is stuff, and there's a ton of amazing, fun animal characters in the DC canon, and we couldn't fit all of them into this movie. There are definitely a few that I know people love that are not in this one that I would love to have an appearance, again, if we're blessed to have another one."
Potential "Super-Pets" sequels have a rich DC comics history to mine. Some of the more popular DC animal characters have already had appearances in DC film and television, with Starro being the main antagonist of "The Suicide Squad" and Gorilla Grodd making several appearances in the "Flash" series on the CW. But there's always room for different iterations in DC's extended universe. 
Diversifying the DC Universe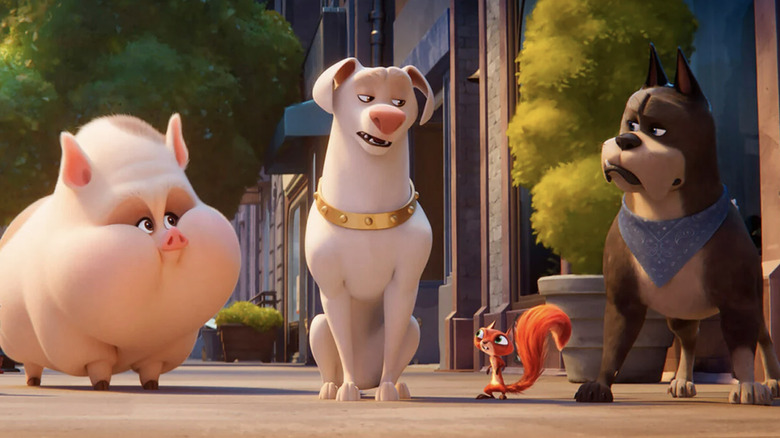 Warner Bros.
"League of Super-Pets" is, more than anything, dependent on box office success if those involved want to see more popular DC animal characters realized. While Stern doesn't mention any specific animal characters that he would like to include, it isn't hard to imagine which ones could appear and possibly serve as antagonists in a future installment ... with a particular telepathic gorilla being on top of that list.
 If anything, the potential success of "DC League of SuperPets" would help differentiate DC enough from their competition. "Super-Pets" getting a sequel would help DC diversify their filmography and open the door for more possibilities in animated superhero movies on the big screen (which have been few and far between). With Marvel Studios looking to up their game with projects like "Marvel Zombies" and another season of "What If?," DC should look to "Super-Pets" as a foundation for more animated projects in the future.