The Suicide Squad's Villain Has A Sneaky Cameo In The Shazam! Fury Of The Gods Trailer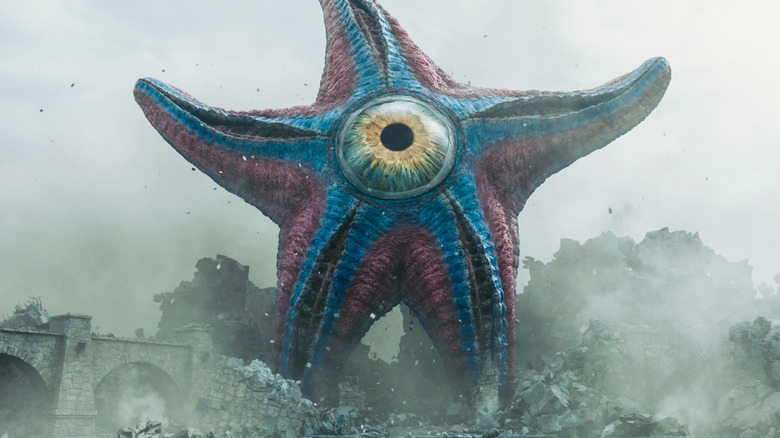 Warner Bros.
It's Saturday at Comic Con, which means Hall H is the source for all the biggest movie news for the year to come. On today's docket? The trailer for "Shazam! Fury of the Gods," the sequel to 2019's super-fun teen hero movie "Shazam!"
The new footage opens with Zachary Levi's Shazam explaining exactly what's been going on in the interim between movies. He's having an angsty moment. All his siblings have powers now, plus who is he compared to the manly manliness of Aquaman? "I'm the only one trying to keep it together!" he exclaims. It turns out, he's talking not to a superhero therapist but to Billy Batson's (Asher Angel) pediatrician.
S is for Starro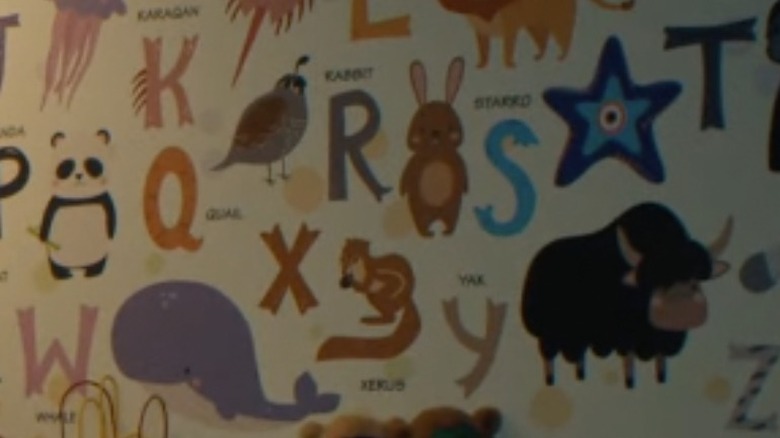 Warner Bros.
Those opening moments of the "Shazam: Fury of the Gods" trailer include some overt references to other DC movies, but there's also a blink-and-you'll-miss-it Easter egg in this scene. When the pediatrician gestures to his wall, which is decorated for with kids' toys and an alphabet poster, there's a subtle nod to James Gunn's "The Suicide Squad." The poster includes your typical colorful cartoon animals — O is for Owl, P is for Panda — but there's a very familiar-looking character beside the S.
It's Starro the Conquerer, the big purple-blue alien villain that the Suicide Squad faced off against in Corto Maltese! You can't see Harley Quinn swimming in the starfish's eye, but I'd know that sucker anywhere. There's no mistaking him for a regular starfish thanks to the big open eye in the center of his body. Apparently, kids in the DCEU need to learn both their ABCs and their supervillain history.
This doesn't seem to be the only reference in the cutaway shot; there are also Wonder Woman and Batman plush toys, along with director David F. Sandberg's old friend Annabelle. Still, the reference to Gunn's R-rated DC movie is especially fun given that it's probably the only way the decidedly more family-friendly "Shazam! Fury of the Gods" will be able to acknowledge its existence.
You can check out the full "Shazam! Fury of the Gods" trailer here. In addition to some DC callbacks, it also features our first look at Helen Mirren and Lucy Liu as Hespera and Kalypso, respectively. Like its predecessor, it also looks a lot more fun than many DC comics movies, replete with "Fast and the Furious" references, group hugs, dragons, and the Eminem song "Business." 
"Shazam: Fury of the Gods" hits theaters December 21, 2022.