Why Bill Murray Dropped Out Of Wes Anderson's Next Movie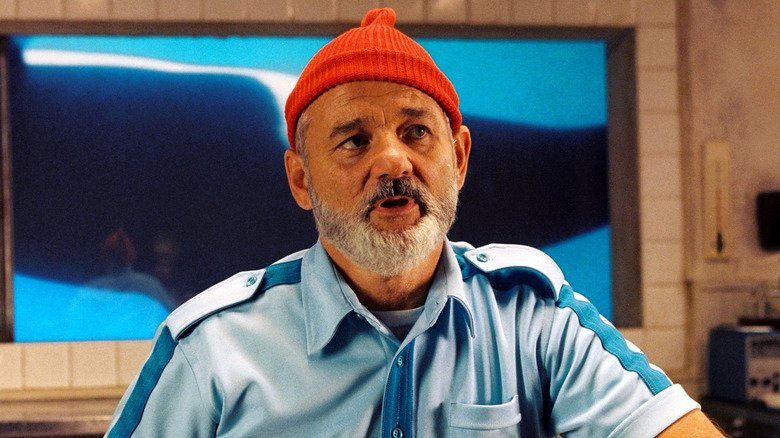 Buena Vista Pictures
Bill Murray will not be joining the ensemble cast of longtime collaborator Wes Anderson's next film, "Asteroid City," despite originally being part of the project. So what happened for Murray to drop out of Anderson's latest?
Variety confirmed that Murray had dropped out of the cast for "Asteroid City" because of COVID-19. The legendary actor was attached to the project early in its development, but it is now in post-production, so seeing Murray's name omitted from the latest cast list was a bit of a shock. Instead, Steve Carell was brought in to replace Murray, marking "The Office" star's first time working with Anderson.
According to the outlet, "Asteroid City" is a "poetic meditation on the meaning of life" and tells the story of "a fictional American desert town in and around 1955 and its Junior Stargazer convention, which brings together students and parents from across the country for scholarly competition, rest and recreation, comedy, drama, romance and more."
A new Wes Anderson jawn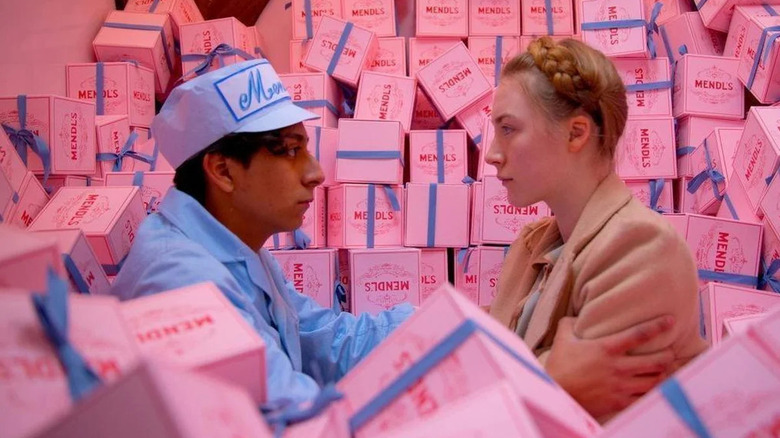 Fox Searchlight Pictures
It wouldn't be a new Wes Anderson feature without the collaborations we expect from his usual ragtag bunch of actors he leans on to flesh out his stylistic stories. Past regular collaborators like Tom Hanks, Ed Norton, Jason Schwartzman, Willem Dafoe, Scarlett Johansson, Jeffrey Wright, Tilda Swinton, Bryan Cranston, Hope Davis, Adrien Brody, Liev Schreiber, and Stephen Park will all be part of the film's large cast. Plus, Tony Revolori, the lead from Anderson's "Grand Budapest Hotel" will also star. Additionally, newcomers to Anderson's world like Maya Hawke, Matt Dillon, Hong Chau, Margot Robbie, Rupert Friend, Jake Ryan, Grace Edwards, Aristou Meehan, Sophia Lillis, Ethan Lee, Rita Wilson, and Jeff Goldblum will also appear in the star-studded and massive cast.
The film, written and directed by Anderson from a story by himself and Roman Coppola, will see "The Grand Budapest Hotel" filmmaker partner with Focus and Indian Paintbrush once again, following their work on Anderson's 2012 comedy "Moonrise Kingdom." "Asteroid City" is produced by Anderson and Indian Paintbrush founder Steven Rales — over the years the company has had a major hand in financing Anderson's movies — and Jeremy Dawson.
At the moment, the film has no release date just yet, but considering they're currently in post, it seems like we'll at least get that information sooner rather than later. As for a trailer, that we may have to wait a little longer for. Either way, it'll be fun to be immersed in one of Anderson's memorable worlds once more, so color me excited for "Asteroid City."