Asteroid City: Everything We Know So Far About Wes Anderson's Next Film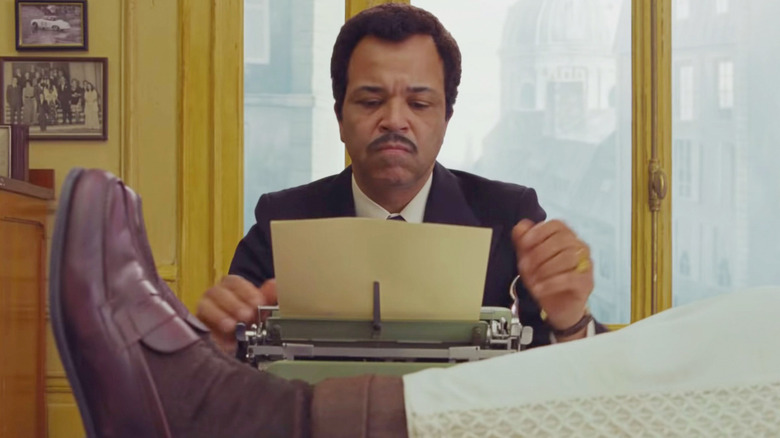 Searchlight Pictures
After paying visits to 1970s France, futuristic Japan, and the fictional Eastern European country of Zubrowka circa the 1930s, Wes Anderson is returning to his old stomping grounds in North America for his latest project, "Asteroid City." It's the first movie set in the U.S. from the symmetry-loving writer-director since his acclaimed 2012 coming-of-age dramedy "Moonrise Kingdom," (although it was shot in Spain). That's not merely Anderson being eccentric for the sake of it, either. He actually lives in Paris and hasn't made a movie in the United States for the past decade.
Appropriately, "Asteroid City" will reunite Anderson with his "Moonrise Kingdom" distributor Focus Features after his last three films were released by Fox Searchlight Pictures, then the Disney-rebranded Searchlight Pictures. (Somewhere, Mickey Mouse is shaking his fist at Anderson for escaping his clutches and plotting his revenge.) The film will open on June 16, 2023, with a wider expansion set for June 23, 2023. Focus will distribute the film domestically with Universal Pictures International handling international distribution.
What is Asteroid City about?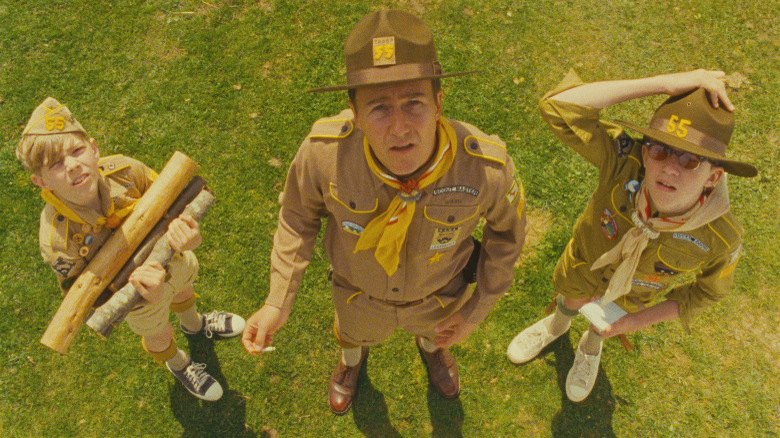 Focus Features
Here's the official logline Focus Features released for "Asteroid City," as part of its announcement:
ASTEROID CITY is a poetic meditation on the meaning of life. It tells the story of a fictional American desert town circa 1955 and its Junior Stargazer convention, which brings together students and parents from across the country for scholarly competition, rest/recreation, comedy, drama, romance, and more.
Wes Anderson's films often juxtapose the antic of free-spirited youngsters (be they kids, teenagers, or college students) with those of adults who've been kicked around by life, and it seems "Asteroid City" will continue that trend, judging by this plot summary. The idea of a Junior Stargazer convention also brings to mind Anderson's riff on the Boy Scouts with the Khaki Scouts in "Moonrise Kingdom," suggesting "Asteroid City" could make for something of a companion piece to that movie and its examination of Americana through the quirky lens of the Anderson-verse.
Moreover, Anderson's recent work has seen him pushing his style to new extremes, both in terms of the sheer amount of information he breathlessly packs into his films (visual, story, and character-related alike) and the ever-growing size of his trusty acting troupe. He shows no signs of slowing down with "Asteroid City," either, setting his sights on nothing less than a tale about "the meaning of life."
Who is working on Asteroid City?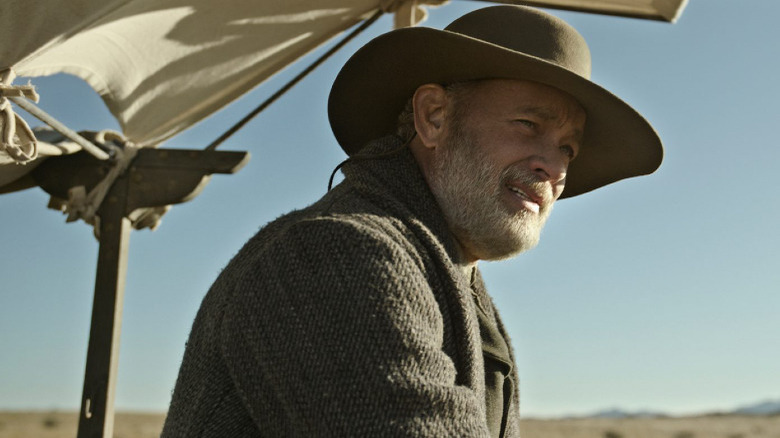 Universal Pictures
Wes Anderson novices Tom Hanks and Margot Robbie are joined in the "Asteroid City" cast by an ensemble filled to the brim with the director's past collaborators, along with a few other newcomers to the Anderson-verse. Their ranks include Jason Schwartzman, Scarlett Johansson, Jeffrey Wright, Tilda Swinton, Bryan Cranston, and Ed Norton, as well as Adrien Brody, Liev Schreiber, Hope Davis, Stephen Park, Rupert Friend, Maya Hawke, Steve Carell, Matt Dillon, Hong Chau, Willem Dafoe, Tony Revolori, Jake Ryan, Grace Edwards, Aristou Meehan, Sophia Lillis, Ethan Lee, Jeff Goldblum, Rita Wilson, "and many more." One suspects Anderson's good luck charm Bill Murray is among the "many more," with outside factors to blame for his notable absence in Focus Features' press release.
It's not just the cast. The film also finds Anderson directing from a script and story he co-penned with his frequent writer and producer Roman Coppola, with Anderson's old pals Robert Yeoman and Alexandre Desplat handling, respectively, the cinematography and score per usual. Really, everything about "Asteroid City" points to Anderson once again trying to make the most Wes Anderson movie that ever Wes Anderson-ed, as he's wont to do at this stage in his career. As someone who feels he's only further refined his ability to tell inspired stories that blend romance with raunchiness, ridiculousness, and pathos of late, that's more than alright by me.