House Of The Dragon Star Paddy Considine Once Rode The Dragon From The Neverending Story [Comic-Con]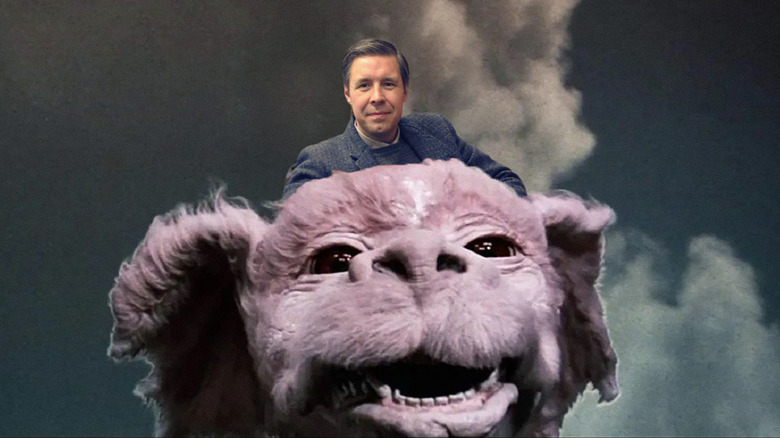 Warner Bros / 20th Century Fox
Just when you think it isn't possible to love Paddy Considine ("Peaky Blinders," "Tyrannosaur," "Hot Fuzz") more than you already do, he shows up to San Diego Comic-Con and drops an adorably wholesome fun fact about his life that will surely elicit a sensible chuckle. 
Considine has been cast to play King Viserys Targaryen in "House of the Dragon," the man who ruled Westeros three centuries prior to the events of "Game of Thrones." Unlike most of the rulers of Westeros that we know to be vicious and ruthless, Viserys Targaryen is a warm, kind, and decent man who ruled during a relatively peaceful era and loved to throw a good feast. Considine sounds absolutely perfect for the role, even though, despite the show's name and the history of Targaryens and dragon-riding, he does not actually get to ride a dragon on the new show.
During the "House of the Dragon" panel, moderator Jason Concepcion waxed poetic about what it might be like to ride a dragon, and correctly inferred that the attendees of Hall H have probably also had dreams of dragon riding. As it turns out, Considine has ridden a dragon before, just not the kind of glorious creatures from George R.R. Martin's mind. "The only dragon I've ever ridden in my life is the one from 'The NeverEnding Story,'" Considine confessed. Concepcion yelled out "Atreyu!" which was a clear misspeak, as we know Atreyu is the young warrior, and Falkor is the muppet-faced, fluffy luck dragon. I'm sure there were no less than 83 fans frothing at the mouth to shout the correction mid-panel.
*sings* NEVERENDING STOOOOOOORRRRRRRY!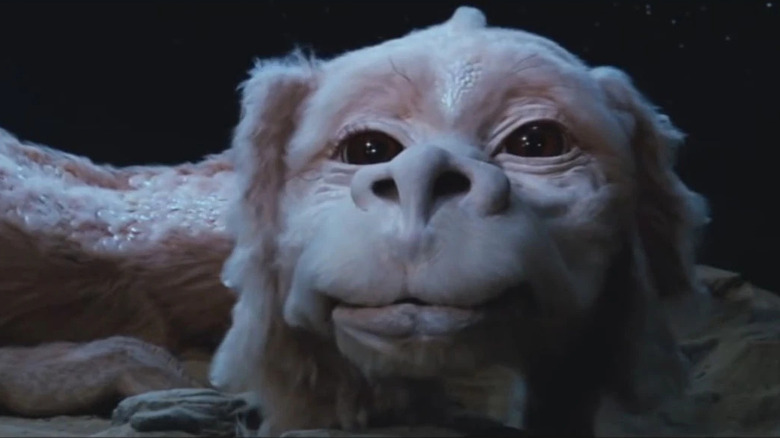 Warner Bros.
According to Considine, he was in the film studios in Germany and noticed something that resembled a bunker that had a rotating flood of school children going in and out of it. He found it a little peculiar and decided to wait until all of the children had left to investigate the scene for himself. He walked down to the door and much to his surprise, it opened. Considine walked through the door of this secluded and damp room, "And there he was," he said. With no one around in sight, Considine said he got on the back and "had a little ride."
The location he's talking about is The Bavaria Film Studios in Munich, Germany, where many of the props from "The NeverEnding Story" currently live. At the time of production, "The NeverEnding Story" was the most expensive movie ever produced in Germany, so there has been great care taken to preserve the iconic props. Well, as best as they can. A quick Google search will reveal that the Falkor rideable figure for tourists is in great shape, but the original screen-used prop has, uh, seen some better days. (He looks cursed, I'm so sorry.) So while we won't see Viserys Targaryen ride a dragon, we have this crudely photoshopped visual to tuck away in our memories.