The Old Man's Script Was Good Enough For Jeff Bridges To Break His Own Rules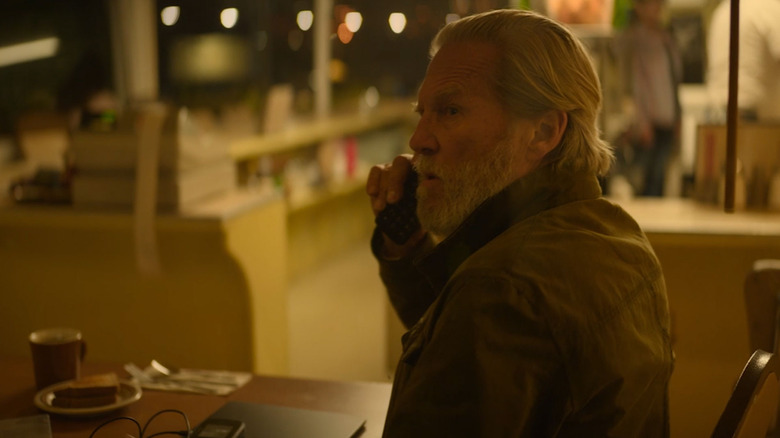 FX
Over 50+ years, Jeff Bridges has played Dudes and despoilers, Starmen and Old Men. From "The Last Picture Show" up to "Bad Times at the El Royale," Bridges has secured reverence as one of the country's finest actors. The American photographer, writer, and musician has avoided typecasting by touring a full spectrum of film and tv roles, diving into anything that told a good story and switched up who he would portray. He's also known as one of the most laid-back guys in the business; not necessarily a person you'd think of as adhering to self-imposed work guidelines. Looking back over his career, Bridges tells Vanity Fair that his latest work, adapted FX series "The Old Man," had him breaking his own rules when it came to meeting with the creators beforehand:
"I read the script and I read the book, and those started to entice me. And I said, 'Jeff, you know, the next step is you gotta meet with the creators of these things." And I'm having conversations with myself and I say, 'Yeah, but you know, you don't like to meet with those guys, because their dreams can be contagious, man, and you're gonna get sucked into their thing.' I said, 'Yeah, but I like the script. I like the story, that's your next step.' And I said, 'Okay.'"
Bridges added:
"So I met with John Steinberg and Warren Littlefield and Dan Shots, and they got me, man. I caught their dream. I caught their dream and I said, 'Oh these guys, they can do it. They know what's needed, and they're prepared to bring that to the party.'"
I know if I do this, I won't be able to do that.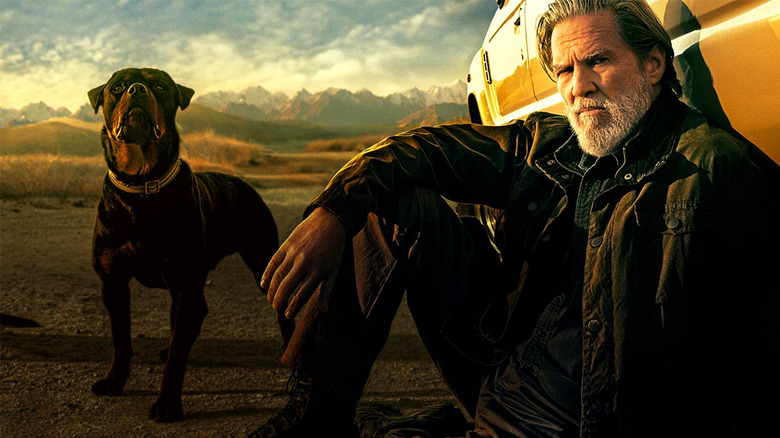 FX
In "The Old Man," Bridges plays former CIA operative Dan Chase, whose peaceful unplugged solitude in upstate New York is upended by a home invasion. After he shoots an intruder, Chase is on the run, with a trio of government agents (played by John Lithgow, E. J. Bonilla, and Alia Shawkat) and a hitman (Gbenga Akinnagbe) on his trail. Bridges has praise for the cast and crew alike:
"Everybody started to come together and exceed your expectations. You always have high hopes, and then when it comes together, to be pleasantly surprised, it's better than I thought. That's what keeps you coming back. They cast these master stunt coordinators, Henry Kingi and Tim Connolly, and these guys, they knew how to make it look real. They were experts in their field, masters."
Once he's on board, it seems that Bridges abides and contributes to the best kind of creative environment — an appreciative one. So why doesn't interest in a script immediately lead to a meeting with storytellers? Bridges elaborated to VF:
"I resist engaging in projects, do my best not to, because I know if I do this, I won't be able to do that. And I don't even know what that is, but I want to – it's something about surrendering what you don't know is gonna happen. That's a challenge for me, but I've been, I've been very fortunate. I've touched a lot of stuff I wanted to touch on."
For a career he wasn't even sure he wanted at first, Jeff Bridges sure has his project-choosing process down pat. But the rule-bending has paid off in a pensive thriller that's getting rave reviews in its first season, with Bridges getting shout-outs for his subtle, nuanced performance. "The Old Man" is available to stream on Hulu.