Did You Know John Lithgow Voiced Yoda In The Star Wars Radio Dramas?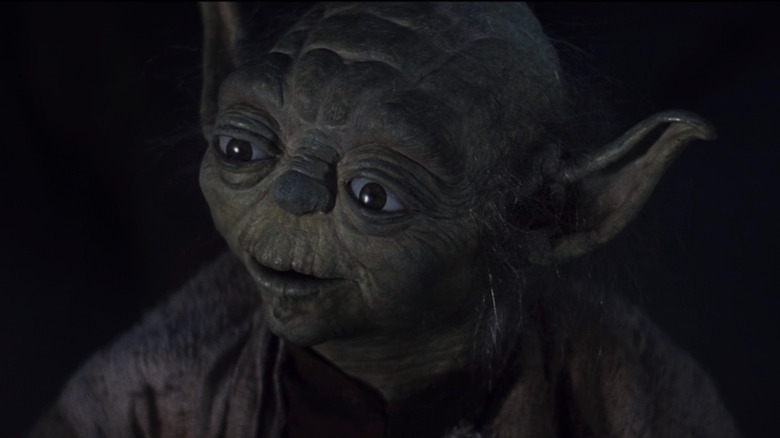 Lucasfilm
At this point, there are so many A-listers hopping aboard "Star Wars" projects that it's becoming difficult to keep track. Everyone who grew up on the adventures of Luke Skywalker now wants to take their own. Could any of you have foreseen Werner Herzog ("The Mandalorian") or Benny Safdie ("Obi-Wan Kenobi") taking a trip to a galaxy far, far away? The list goes on and on with other names like Laura Dern ("The Last Jedi"), Woody Harrelson ("Solo"), and Donnie Yen ("Rogue One").
If we're throwing names into the mix, John Lithgow would make an amazing addition! The funny thing is that he already is, albeit not in the way you may be expecting. While promoting the release of "Daddy's Home 2" on The Graham Norton Show, Lithgow talked about how he landed the role of Yoda (yes, THE Yoda) for the radio productions of both "The Empire Strikes Back" and "Return of the Jedi":
"About a year after 'Empire Strikes Back' came out as a movie, George Lucas produced it as a radio series, and he got Mark Hamill and Billy Dee Williams, and Anthony Daniels, but Frank Oz didn't want to play Yoda merely on the radio. I was rehearsing a play with John Madden at the time, John Madden, the film director, back then was a big time radio director, and he was directing me in a play ... He shared the fact that he just couldn't find anyone, and I said [in Yoda voice] Ohhhh! Impatient, is he? He hired me on the spot. It was the quickest job I've ever got."
... Luke Skywalker, hello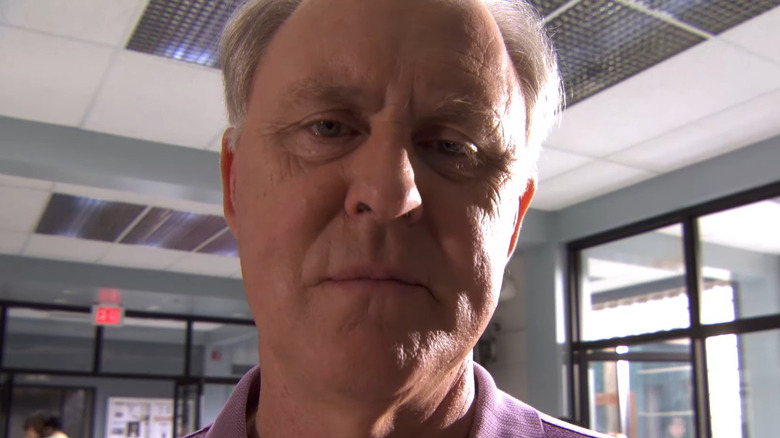 Showtime
Lithgow is a jack of all trades, whether he's playing a stuck-up preacher who hates dancing ("Footloose") or one of television's most terrifying serial killers ("Dexter"). He's even done his fair share of radio work ("Radio Mystery Theater"), and yet, it's difficult to imagine him as Yoda. Lithgow wasn't even the only replaced voice, as "To Kill a Mockingbird" star Brock Peters took over from James Earl Jones as Darth Vader.
The "3rd Rock from the Sun" star may not fully embody the tone of Frank Oz, but the important thing is that it sounds like he's having fun. He captures the spirit well enough. It almost feels like he's playing the mischievous version of Yoda prior to revealing his Jedi Master status to Luke throughout the whole thing. I would give anything to see Lithgow in the booth recording this.
While the creative folks over at Lucasfilm wouldn't technically classify Lithgow as canon, his presence is still a pretty cool treat for "Star Wars" fans (the kind ones, that is). The first one of you to transplant Lithgow's recordings into scenes from "The Empire Strikes Back" gets a cookie.
"The Empire Strikes Back" is currently (and probably forever) streaming on Disney+.