He-Man And The Masters Of The Universe Season 3: Release Date, Cast, And More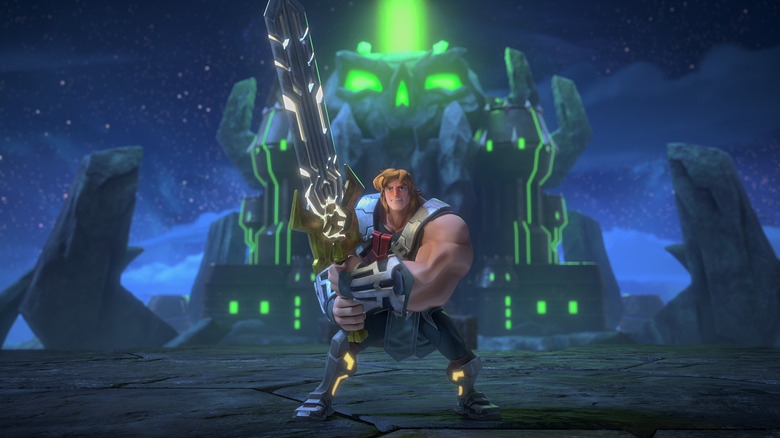 Netflix
"He-Man and the Masters of the Universe" has finally released a new trailer for the third season of the series. If you recall, there was a major traitor revealed at the end of the second season, which was heartbreaking for Prince Adam/He-Man on a very personal level. (There are spoilers ahead, so be warned.) 
Krass was revealed to be a traitor after what was a misunderstanding. Adam's foster sister overheard the prince say that she shouldn't be the Royal Emissary to the Wild Lands, but didn't hear the rest of it; that he thought she should be a part of the royal family alongside him. Krass was manipulated and gaslit by Skeletor, and turned into Rampage. With the Hiss Army of snakes ready to destroy everything, the beginning of the third season has a lot in store. 
Keep in mind that this is a different series than Netflix's "Masters of the Universe: Revelation" from Kevin Smith, which is getting a second part entitled "Masters of the Universe: Revolution."
Eternia in danger
As you can see from the trailer from San Diego Comic-Con, things are about to get difficult for our heroes. What's even worse is that they need Krass, who betrayed them, back on their side. Even with the entire gang together for the final battle to preserve their land, it's going to take a lot of teamwork and friendship to save the world from the side of evil. 
Everyone is getting ready for the fight, and hoping that Krass still cares about her connection to Adam. One line in the trailer sticks out as sort of perfect for the series, which says that it isn't really about having great power, but knowing how and when to use it that is the really important part of the equation. Of course, there is also a line at the end that says, "Come on, we're Masters of the Universe. What could happen?" Well, Teela, a whole lot, I think. 
The voices of Eternia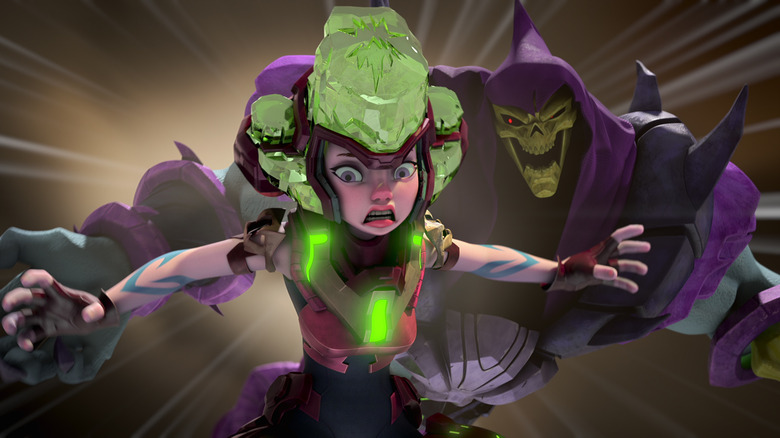 Netflix
The cast for "He-Man and the Masters of the Universe" includes Yuri Lowenthal as Prince Adam/He-Man, as well as Tuvar. Kimberly Brooks plays Teela/Sorceress, and Teela Na/Eldress. We have Judy Alice Lee as Krass'tine/Ram-Ma'am/Rampage. David Kaye is the voice of Cringer and his furry alter ego Battle Cat. Antony Del Rio is Duncan/Man-at-Arms. Benjamin Diskin is Keldor and everyone's favorite, Skeleton. 
Robert Craig Smith voices Kronis/Trap Jaw and General Dolos. Grey Griffin plays Evelyn/Evil-Lyn and Mo'squita-ra. Trevor Devall is R'Quazz/Beast Man. Fred Tatasciore voices King Randor and Baddrah. Tom Kenny is Ork-O. Zeno Robinson is King Stratos. Stephen Fry is the voice of Man-E-Faces. Bobcat Goldthwait is Gary the Dragonfly. Dee Bradley Baker is Webster.
The release date for the third season of "He-Man and the Masters of the Universe" is August 18, 2022.