Criminal Record: Everything We Know So Far About The Apple TV+ Thriller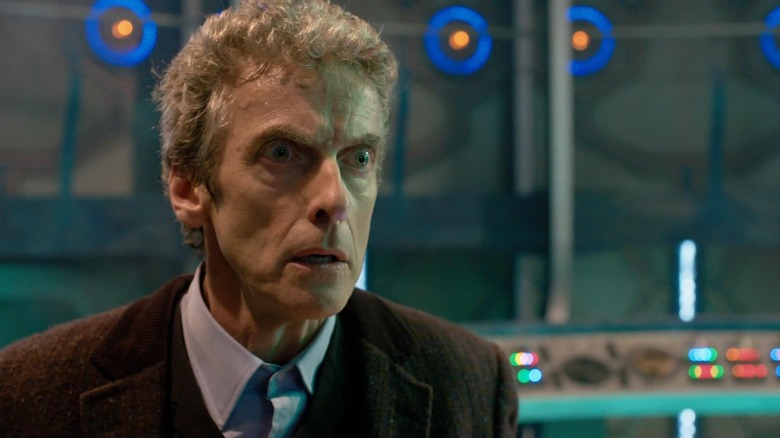 BBC
The idea of watching "Doctor Who" star Peter Capaldi going head to head with "The Good Wife" and "The Good Fight" star Cush Jumbo gives me chills. They'll be doing just that in the upcoming Apple TV+ series "Criminal Record." The one-hour thriller set in London is about warring detectives. Having watched both of them perform some good argument scenes, this sounds like a treat. The name of the series is really generic, and I don't think that will do it any favors, but that combo is absolutely going to make me a viewer. "Criminal Record" will reportedly deal with race, the failure of institutions, and the current cultural situation in Britain.
The series has received an eight-episode order from the streaming service and is already in production in London. There is no information currently on when we'll get to watch "Criminal Record" yet, but we'll make sure to keep you updated when we know more. 
What we know about the cast and crew of Criminal Record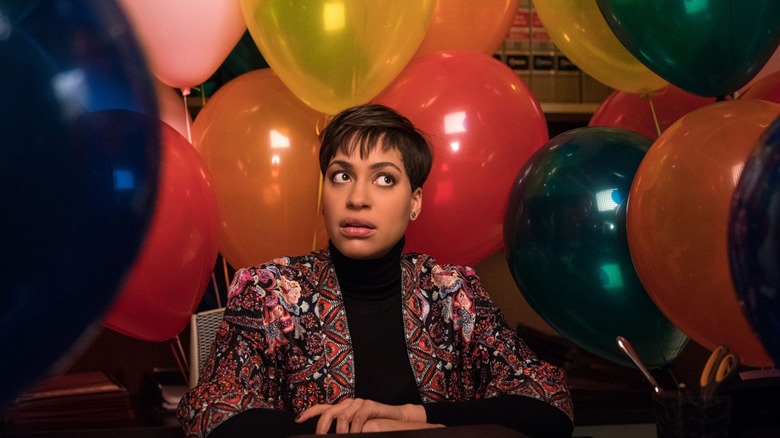 CBS All Access
Peter Capaldi is set to play Detective Chief Inspector Daniel Hegarty. Cush Jumbo will play Detective Sgt. June Lenker. Both of the actors will serve as executive producers on the series. Also executive producing are Paul Rutman and Elaine Collins. Rutman, who also wrote "Criminal Records," is a BAFTA Award nominee. He is known for his work on "Vera," "Indian Summers" and "Next of Kin." (Jumbo played DC Bethany Whelan in "Vera.") The studios behind the series are Tod Productions and STV Studios. BAFTA Award winner Jim Loach ("Save Me Too," "Oranges and Sunshine") will direct.
Capaldi and Jumbo have a pretty geeky connection. Capaldi, of course, played the Twelfth Doctor in "Doctor Who" (and Lobus Caecilius in season 4 of the reimagined series), and John Frobisher in the "Doctor Who" spinoff "Torchwood" in 2009. Jumbo played Lois Habiba in "Torchwood: Children of Earth." 
Capaldi will next be seen in "The Devil's Hour" Jumbo was recently in the miniseries "Stay Close," and has the fencing thriller "Balestra" in post-production. That film also stars Manny Jacinto from "The Good Place." 
What we think Criminal Record will be about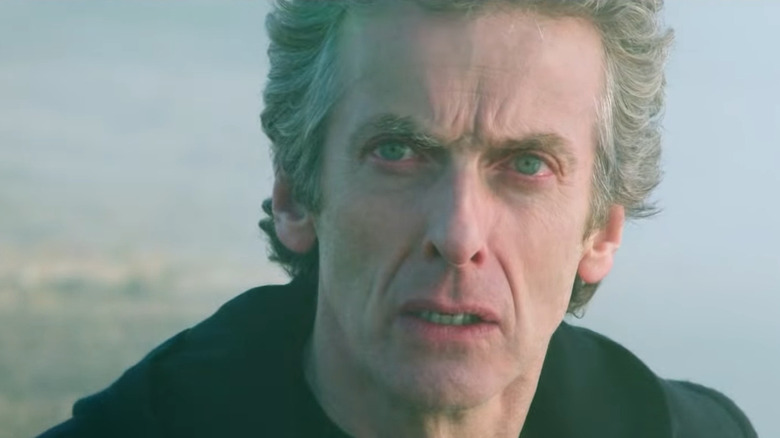 BBC
Here is the official info for "Criminal Record:"
"Criminal Record" is a powerful, character-driven thriller set in the heart of contemporary London. An anonymous phone call draws two brilliant detectives into a confrontation over an old murder case, one a young woman in the early stages of her career; the other a well-connected man determined to protect his legacy. The series touches on issues of race, institutional failure, and the quest to find common ground in a polarized Britain.
I do hope that, no matter what this generically-named thriller gives us, it won't leave out some sort of "Doctor Who" and "Torchwood" references. You can't have a cast with veterans from this fictional universe in there, opposite each other, without some sort of nod. Maybe that means I've just seen too many series with Easter eggs, or that I've been hunting for them for too long — but not doing so is a wasted opportunity to get a bunch of us "Doctor Who" geeks to jump right into a detective story that doesn't involve a Tardis.