Mother's Milk: Everything We Know So Far About The Hilary Swank Opioid Thriller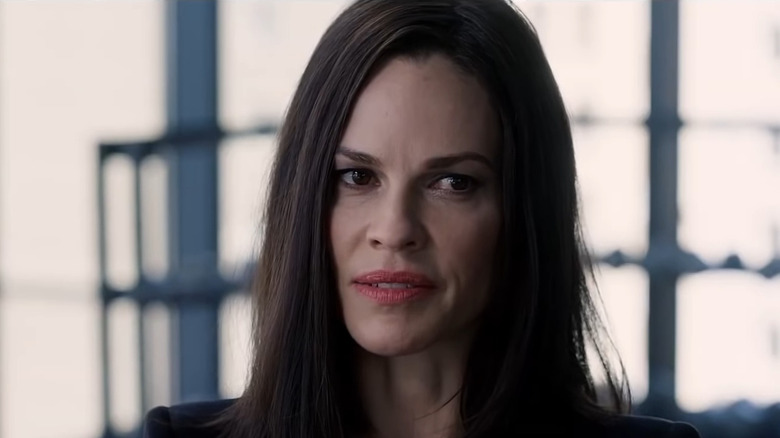 Universal Pictures
A new film about the effects of drug addiction on a family is coming out called "Mother's Milk." The film recently wrapped production in New York, according to Variety, and it has a lot of heavy hitters in the cast, including Academy Award-winner Hilary Swank ("Million Dollar Baby"), Olivia Cooke ("House of the Dragon"), and Jack Reynor ("Midsommar"). Swank recently wrapped production on "Ordinary Angels" with Alan Ritchson for Lionsgate.
Though we don't have a ton of information about the film yet, we do know what it's about and who is set to star besides Swank. The film is directed by Miles Joris-Peyrafitte, who also co-wrote the script with Madison Harrison.
This film is not to be confused with the 2013 film, the 2021 film, or the 2022 films of the same name (and the character in the series "The Boys"). Though it's an evocative title, and immediately puts one in a frame of mind, I wouldn't be surprised if there is a change there in the future. 
What we think Mother's Milk will be about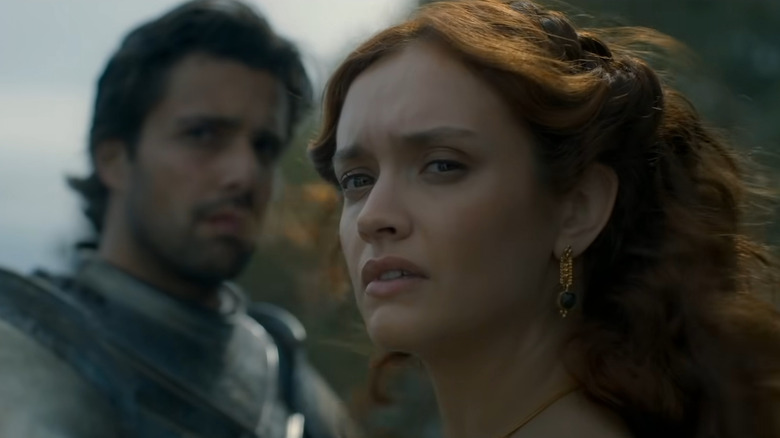 HBO
According to Variety's description of the plot, "Mother's Milk" is the story of a journalist whose estranged son is murdered. She and his pregnant girlfriend team up in what the site calls an "unlikely alliance," to figure out who killed her son. "Together, they confront a world of drugs and corruption in the underbelly of their small city in upstate New York, where they uncover an even darker secret."
That sounds like a pretty harrowing story. Joris-Peyrafitte said in a statement: 
"Getting this film made has been a personal dream of mine for six years and assembling a stellar cast like this is more than I ever could have hoped for. I'm so excited to bring this story to life with them and my team of amazing producers."
That's all the information we have right now. I have to say, I'm very much looking forward to watching Swank and Cooke on screen together. The film is currently in post-production. 
What we know about the cast and crew of Mother's Milk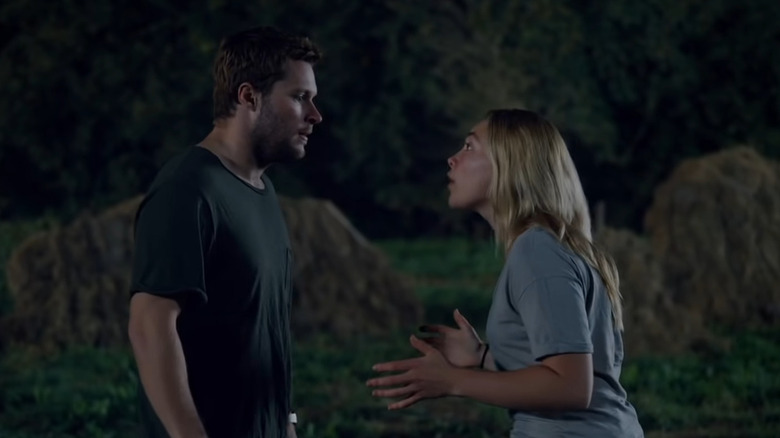 A24
Hilary Swank will presumably play the journalist and mother of the murdered son. Olivia Cooke would likely play the pregnant girlfriend. There is no info about who Jack Reynor will play, but it's possible that he could be the son in flashbacks, or someone who was part of the murder. Other cast members include Dilone, Hopper Penn, Norm Lewis, and Karen Aldridge. 
Director and co-writer Joris-Peyrafitte is known for "As You Are," which the site points out won the Sundance Special Jury Prize, as well as "Dreamland" with "Barbie" star Margot Robbie. 
The film comes to us from Shaun Sanghani of SSS Entertainment, through his financing arm SSS Film Capital. Sanghani's The Syndicate will deal with worldwide sales. Producing are Sanghani, Siena Oberman from Artemis Pictures, and Emma Tillinger Koskoff. Executive producing are Swank, Peter Winther, Bret Stiefel of Votiv Films, and from Priority Pictures, Lizzie Friedman, Karen Lauder, and Greg Little. 
We'll keep you updated with information as it becomes available.