Insidious 5 Release Date, Cast, And More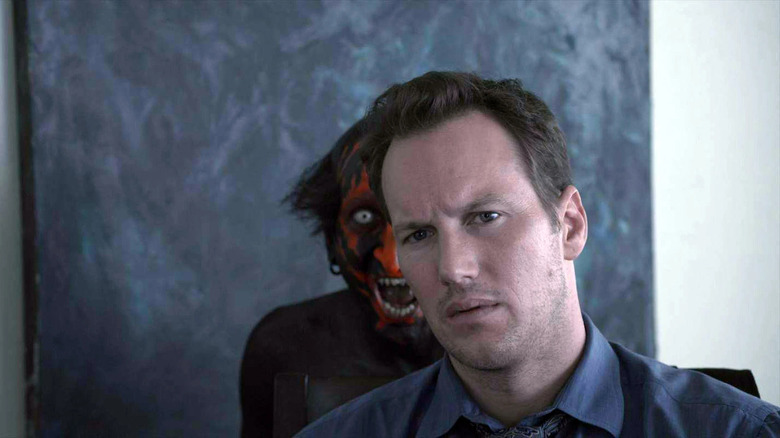 FilmDistrict
(Welcome to ...And More, our no-frills, zero B.S. guide to when and where you can watch upcoming movies and shows, and everything else you could possibly stand to know.)
By the time "Insidious 5" comes out, it will have been half a decade since the Adam Robitel-directed "Insidious: The Last Key" hit theaters, and a full decade since we last saw the Lambert family of "Insidious" and "Insidious: Chapter 2." Created by James Wan and Leigh Whannell, the "Insidious" franchise deals with unsettled spirits terrorizing the living, and the vast, purgatory-like dimension separating Heaven, Hell, and Earth, known as The Further. Production on the fifth installment of the "Insidious" franchise was announced last February, and today we've learned that "Insidious 5" has secured a release date.
The film also marks the directorial debut of series star and prolific actor Patrick Wilson. He spoke at BlumFest all the way back in 2020 about the project, saying he was "honored and thrilled to be at the helm of the next 'Insidious installment,' which will provide an amazing chance to unpack everything the Lamberts went through a decade ago, as well as deal with the consequences of their choices." He called directing the film a "full-circle moment," and ended his announcement by saying, "into The Further we go." With "Insidious: Chapter 3" and "Insidious: The Last Key" serving as prequels to the events of the Lambert family hauntings, this will be a direct continuation of the first and second films. Here's everything you need to know, and more.
Insidious 5 release date and where you can watch it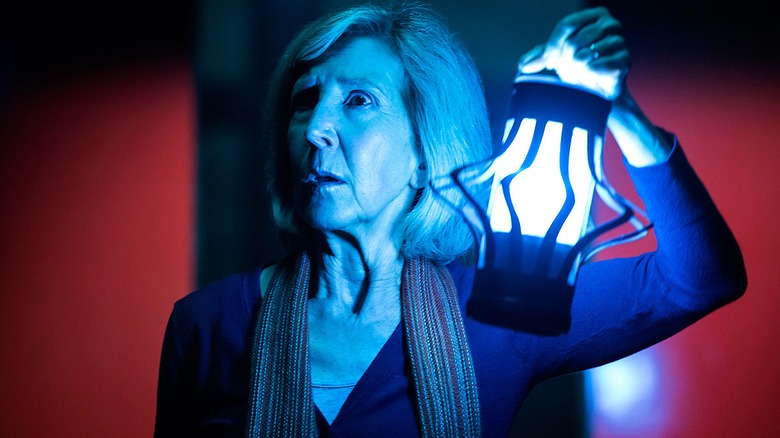 Gramercy Pictures
"Insidious 5" is hopping into the spot originally reserved for "Madame Web," and will hit theaters on July 7, 2023. During the 2020 BlumFest announcement, producer Jason Blum said, "One of the primary reasons the interest and appetite from fans has lasted for 'Insidious' is because the people involved in the first film have stayed involved and kept it vital, interesting and good." He continued by saying, "I'm so grateful to our collaborators on the franchise."
What Insidious 5 will be about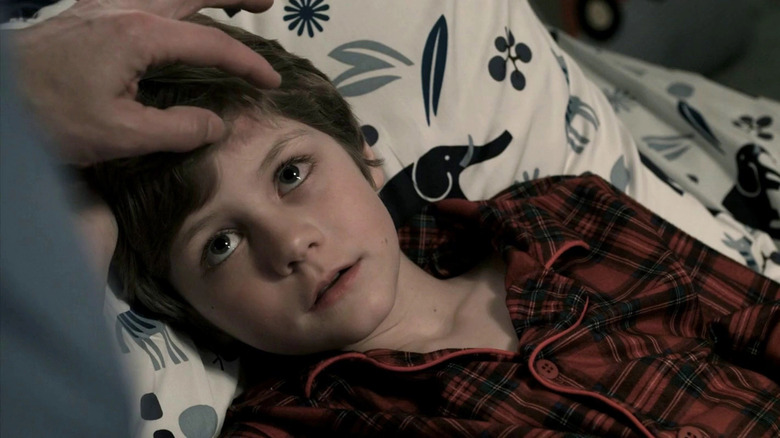 FilmDistrict
Little has been made public regarding the plot of "Insidious 5," but we do know that it will take place a decade after we last saw the Lambert family, focusing on Dalton Lambert's start at college. The pesky spirits of The Further love to utilize big life changes or emotional moments to find their way back into the lives of mortals, and Dalton starting college seems like the perfect opportunity to terrorize him once again. No word on whether or not "Insidious 5" will take place on a college campus or yet another unrealistically gigantic home the Lambert family surely couldn't afford on their salaries in real life, but it'll be interesting to see how Dalton responds to the spirits now that he's no longer a little kid. Will the Bride in Black make a return for Dalton and his father? Will the Lipstick-Face Demon come back with another haunting rendition of a Tiny Tim song? Only time will tell.
The cast and crew of Insidious 5 and more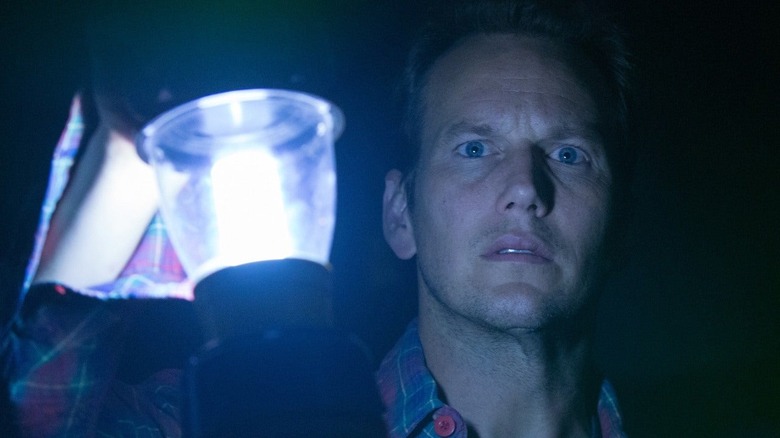 FilmDistrict
Along with his directorial duties, Patrick Wilson is returning to again play Josh Lambert. Ty Simpkins who originated the role of Dalton Lambert will return as well. IMDb has Lin Shaye listed who famously played parapsychologist Elise Rainier in all four films, but notably absent has been Rose Byrne who played Renai Lambert in "Insidious" and "Insidious: Chapter 2." It's not yet known if Byrne is out of the picture all together, or if there are still deals being made to bring her back.
Additionally, Dalton's siblings Foster and Cali have not been announced as returning either. With Dalton away at college, it would make sense why we wouldn't see the two, but with Cali being a baby in the first two films, it would be nice to see how she's grown up with her first years on this planet having been shaped by malicious supernatural entities.
The script comes from Scott Teems ("The Quarry," "Firestarter," "Halloween Kills"), with franchise co-creator Leigh Whannell ("Saw," "Upgrade," "The Invisible Man") given a "story by" credit on the film. However, there's no word on whether or not he or Angus Sampson will return as Specs and Tucker, respectively.