Brett Goldstein Didn't Tell His Parents About His Cameo In Thor: Love And Thunder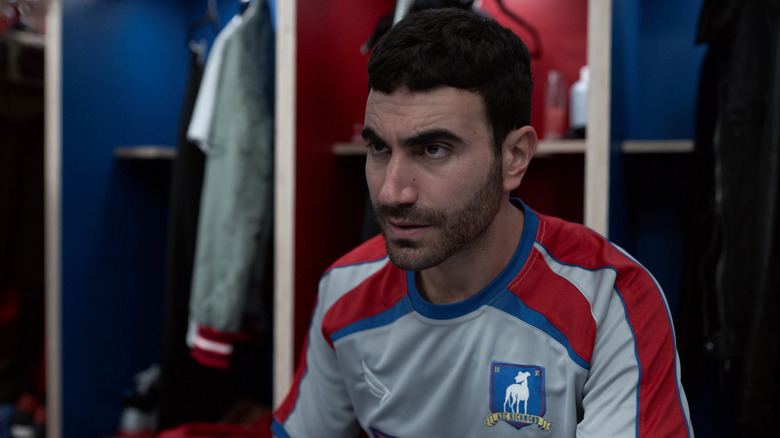 Apple TV+
Warning: Major spoilers ahead for "Thor: Love and Thunder."
"Thor: Love and Thunder" is a movie with many flaws, particularly when it comes to trying to squeeze years' worth of comic book stories into a single film that also wants to tell its own story based on the MCU's unique continuity. But it is a very enjoyable film, and one thing it nails is its portrayal of the Greek gods — particularly Zeus, as portrayed by Russell Crowe. In a movie with shockingly little time for god butchering, it feels right that the one big god (other than Thor) that we spend time with is a huge jerk who's more interested in orgies than helping his people. The film is clearly setting up a sequel focusing on a war between gods and a reckoning for their actions, which is an exciting move for this franchise and character.
Then the film ends with one of the coolest post-credits cameos in recent MCU history. That's right! "He's here, he's there, he's every-f***ingwhere, Roy Kent!" himself, Brett Goldstein is Hercules. While many people would share their excitement of being cast in a major franchise with everyone they know, Goldstein kept a very stern face and kept mum about the role, even to his parents.
He's here, he's there...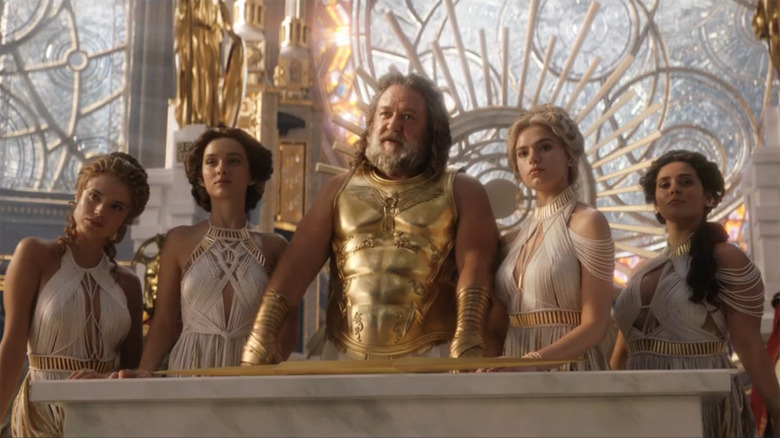 Marvel Studios
Speaking with EW, Goldstein confessed he didn't tell anyone about his role in the new "Thor: Love and Thunder." "I didn't tell anyone. I didn't tell my family," he said. "They put a chip in me that would explode if I f—ing spoke about it. It was terrifying."
Goldstein didn't even tell his parents when the movie was already released, wanting to preserve the surprise. 
"I sent them a text saying, 'I've just seen Thor! It's really good! I think you'd enjoy it. You should go,'" Goldstein explained. "They went, and my mum kept texting me during the film. I've always said to her, 'Don't f—ing text during the film!' She's texting me, 'This is funny!' I'm like, 'Stop texting and watch the f—ing film!'"
Well, it seems Mama Goldstein is a terrible theatergoer, as you should never text in a movie theater, as you not only ruin the experience for others, but she almost ruined her son's cameo for herself.
"It gets to the end, and like 10 seconds before I'm on, she's texting me, 'Russell Crowe's back on, he's funny!'" Goldstein continued. "And I went, 'Look up at the f—ing screen!' I'm like, if she misses this, she's going to walk out and go, 'Well, I enjoyed the film. I don't know why you sent us.'"
Though he wouldn't share anything about his future involvement with the MCU, Goldstein did share what Papa Goldstein thought of the cameo: "My dad keeps calling himself Zeus, so that's an issue."
But about that secrecy...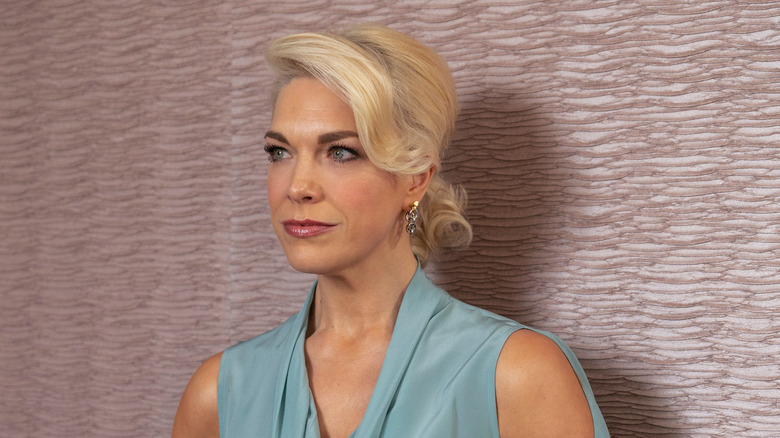 Apple TV+
But although Goldstein claims he didn't tell anyone ahead of time, his "Ted Lasso" co-stars seemed to have learned the news well before his parents found out.
In an interview with Variety, Hannah Waddingham, who plays Rebecca on the Apple TV+ comedy series, says that Goldstein approached her for advice when he first learned about the offer to appear in the MCU movie.
"He said to me, 'I've been offered this thing and was wondering if I should take it?' ... I went, 'Are you mental? Are you having a little bit of a moment?' He was like, 'Why?' I went, 'Are you seriously thinking you might not play Hercules for like three seconds?'"
For what it's worth, Waddingham has strongly implied that she would love to join the Marvel Cinematic Universe herself, so her passion for those movies may be part of the reason she didn't hesitate when recommending Goldstein accept the role of Zeus's son. Fingers crossed they both get to appear in a Marvel movie together, perhaps with Waddingham playing another goddess in the pantheon.
"Thor: Love and Thunder" is now in theaters.