Thor: Love And Thunder Is A Reminder That More Marvel Movies Should Just Cut Loose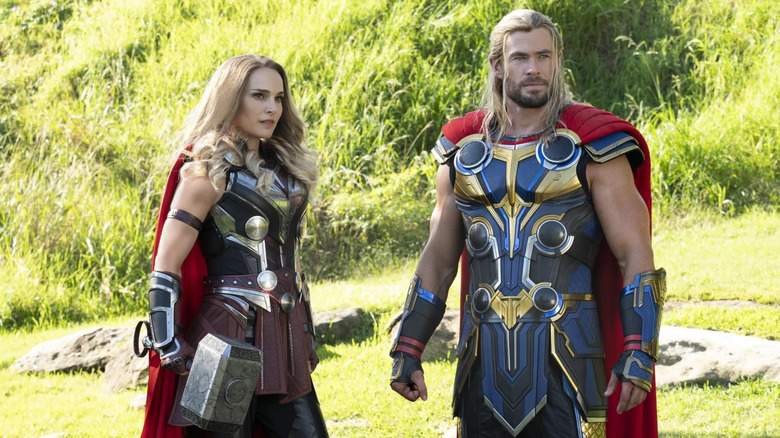 Marvel Studios
Note: Spoilers for "Thor: Love and Thunder" below.
"Thor: Love and Thunder" has been received with mixed reactions — critics and fans have not been kind to the movie, and honestly, I'm unable to understand why. All right, all right, there's nothing out-of-this-world about it. It doesn't have the shock factor of other phase four movies such as "Spider-Man: No Way Home" or the darkness and horror themes of "Doctor Strange in the Multiverse of Madness." Still, it's precisely what you'd get with Taika Waititi at the helm. It's an otherworldly, bonkers space Viking adventure that isn't afraid to get really goofy. And after the rather dark approach employed by the MCU since the mayhem caused by Thanos' genocidal achievements, "Thor: Love and Thunder" is an excellent reminder of how fun the MCU can be when it cuts loose. It's been a long time since we had a superhero movie that made us laugh more than it made us cry, and we should be excited about that.
Screaming goats and superhero catchphrases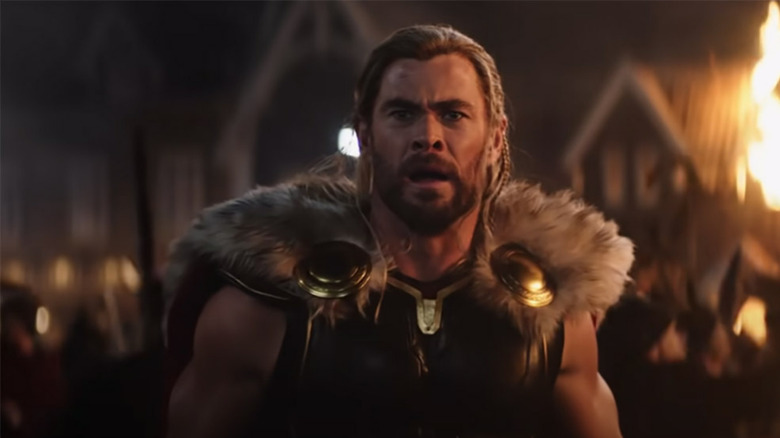 Marvel Studios
Watching "Thor: Love and Thunder" feels like a fever dream — it's too outlandish to be true. It's like stepping into filmmaker Taika Waititi's brain without permission and witnessing the many incredible ways in which his mind works. Only that it's very real and delivers moments with both heart and riotous laughter. "Thor: Love and Thunder" is an example of how more Marvel movies (especially in phase four) should have fun because it's a deeply rewarding experience to watch something that isn't laboriously influenced by the culmination of phase three's events.
"Thor: Love and Thunder" features Chris Hemsworth in his ninth appearance as Thor. Gone is the God of Thunder's sour "Avengers: Endgame" mood, the superhero is back in shape (with a God bod and everything), and he's trying to find some respite on his adventures with the Guardians of the Galaxy. Thor's life changes drastically when he discovers his ex-love Jane Foster has been chosen worthy of wielding Mjolnir and is now the powerful Mighty Thor. It doesn't help that he has a new enemy, a god-butchering villain named Gorr, who has been murdering innocent gods across the universe. While that's pretty much about it for the film's plot, filmmaker Taika Waititi has created a light-hearted superhero film that only asks for one thing: for you to have a blast.
Thor does not hold back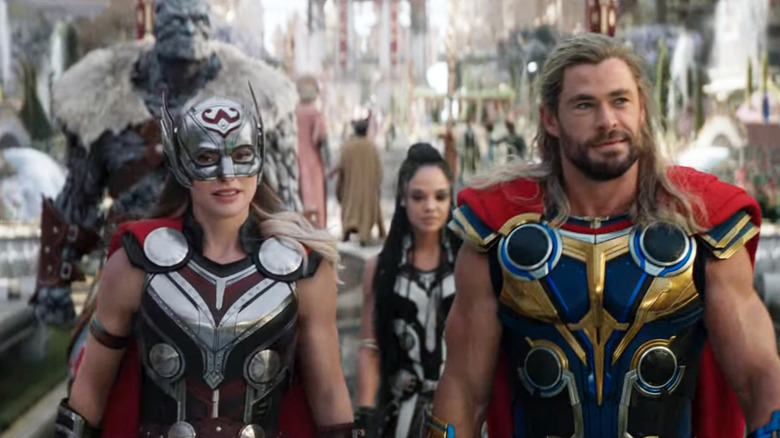 Marvel Studios
In "Thor: Love and Thunder," Thor goes bonkers. He befriends a pair of screaming goats, helps Jane coin superhero catchphrases, and dares to be brave again, against the incredible backdrop of the adrenaline-fueled music from rock gods Guns N' Roses. Endless humor is injected into the story, and Thor doesn't hold back: he's a Zeus fanboy, and then he's not. He's proud of his godly figure and his ragtag crew of misfit desperados, even though they couldn't be happier to get rid of him. His character is full of surprises, and after the all-consuming grief and darkness of the recent MCU films, the hilarity is a welcome change.
In many ways, "Thor: Love and Thunder" is a genre-bending movie — it's an action-comedy, a romantic-comedy, and a classic Thor adventure. Is it better than "Thor: Ragnarok?" Probably not. Does it butcher the comics storyline? Maybe it does. But the film's post-credit scenes are a sight for sore eyes for anyone waiting for the MCU to be braver and bring iconic comic characters to life. So, while "Thor: Love and Thunder" might not impress you like "Avengers: Endgame" did, what other Marvel movie could get a silly Greek God to refer to Thor as "baby cake?" Here's hoping that phases four and five of the MCU continue to unravel adventures laced with emotional sensitivity, but also comedy, through and through, and not for a limited time only.