Nic Pizzolatto Didn't Know He Was Writing True Detective When He Started Season 3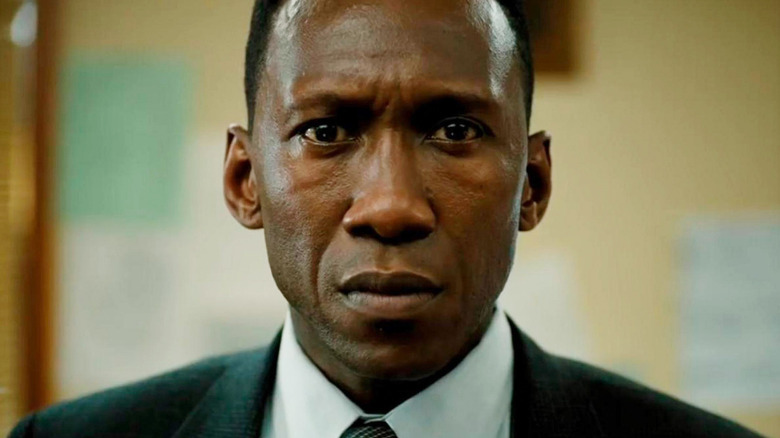 HBO
"True Detective" creator Nic Pizzolatto was hard-pressed to recapture lightning in a bottle after the breakout success of season 1. It didn't help that most of the actors and creatives that made the initial season a critical darling wouldn't be coming back for season 2, nor that HBO pushed for a relatively quick turnaround between installments. The anthology show would go on to suffer the dreaded sophomore slump, with much of season 2 coming off as a strained attempt to one-up the highlights of season 1 (from the broody monologues to flashy scenes like the famous single-take gunfight and chase). At its worst, season 2 felt closer to a parody of "True Detective" than the real deal.
After that, "True Detective" was told to go sit in the corner and think about what it had done — which is to say, it went on an extended three-and-a-half-year break before returning for season 3. This installment saw Pizzolatto (getting a writing assist from "Deadwood" creator David Milch) taking a back-to-basics approach, from a plot involving a decades-old "unsolved" mystery to actors donning not-always-convincing wigs and makeup to portray their characters at different ages in the show's multiple timelines. What it lacked for ambition compared to season 2, it made up for by being far more successful as a standalone piece of storytelling.
Curiously, for as much as season 3 ended up feeling like a quintessential "True Detective" story, it didn't begin as one. In a 2019 interview with Entertainment Weekly, Pizzolatto admitted he started out writing the season as an original project, only to realize it made perfect sense as a fresh chapter in his crime anthology.
'Oh, this is a True Detective'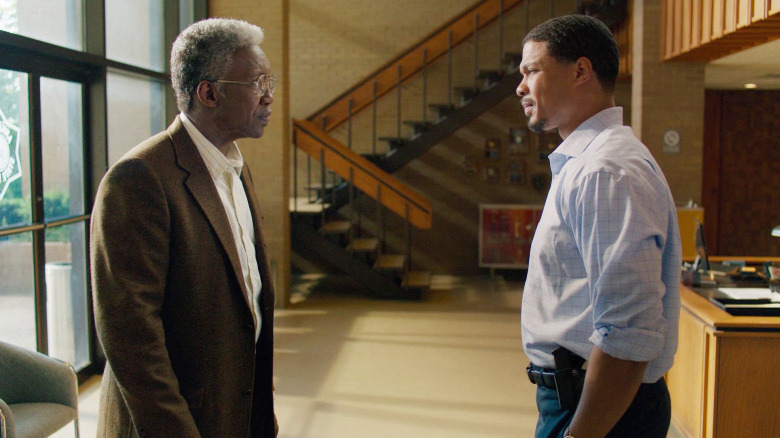 HBO
Mahershala Ali stars in "True Detective" season 3 as Wayne Hays, a former Arkansas State Police Detective who, circa 2015, has retired and is struggling with dementia when he's interviewed for a true-crime series about one of his old cases. As he can no longer recall the whole truth, Wayne basically ends up looking into himself in the hopes of learning what really happened, and in doing so, who he truly is. Scenes of Wayne's existential investigation are then intercut with flashbacks to his original investigation in 1980, as well as the events that transpired after the case was re-opened in 1990.
Speaking to EW, Nic Pizzolatto explained how he came up with the idea for Wayne's story:
"I was thinking about a couple people close to me who have been touched by this affliction [dementia] and I was wondering if it would be possible to tell a man's life story in the form of a detective story. What if the detective's ultimate mystery is: 'Who am I?' And: 'What did my life mean?' I didn't know it would be a 'True Detective,' I just had this idea."
Likening this story to an "impossible math problem," Pizzolatto said he wasn't sure if it should be a movie or TV show at first. In fact, it wasn't until he was 40 pages in that he came to realize, "Oh, this is a 'True Detective.'" It would be interesting to see how the story differs from the final version at that stage, given just how much "True Detective" season 3 directly invokes season 1 — from how the setting (the Ozarks) informs the tone and moody color palette to its multi-timeline narrative and psychological elements. Sounds like a "True Detective" case itself, no?
Organic similarities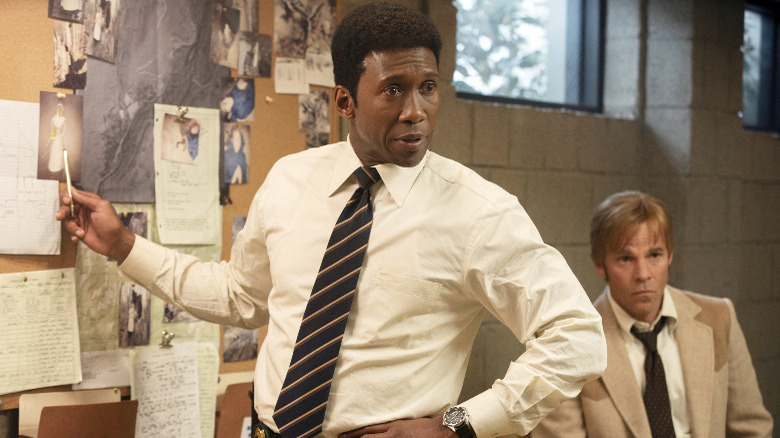 HBO
Nic Pizzolatto, for his part, described his efforts to bring "True Detective" back to its roots in season 3 as "deliberate without being forced." He elaborated on this, noting:
"Because of the ambition to spread this person's life over three time periods, that lent itself to using two of the time periods as narrative framing devices and then moving out of them as those time periods become their own stories. I felt like there were ways I could harken back to structural devices from season 1 while letting them evolve — not repeating things but using what had been set down before to do something new."
For the most part, he was able to do just that in season 3. While those "structural devices" proved less effective than they were in season 1 (if only because they were less familiar at the time), they allowed Pizzolatto to craft a new "True Detective" story that both did and didn't feel familiar, right down to the relationship between Wayne and his partner Roland West (Stephen Dorff). "It all kind of fit together — the atmosphere and the partnership," Pizzolatto added. "[The season 1 similarities] felt organic, they didn't feel calculated. And I was pleased to see them because I thought the audience would be pleased by them."
He wasn't wrong. Both the critical and general audience responses to "True Detective" season 3 marked a significant improvement over those for season 2, and not unfairly so. As much as I wish I could say the second season has gotten better for me since it first came out, that's not the case. Fingers crossed, "True Detective" season 4 show-runner Issa López will have even more success in harkening back to season 1 while also taking the series into exciting, brand-new territory.