Will There Be The Bear Season 2?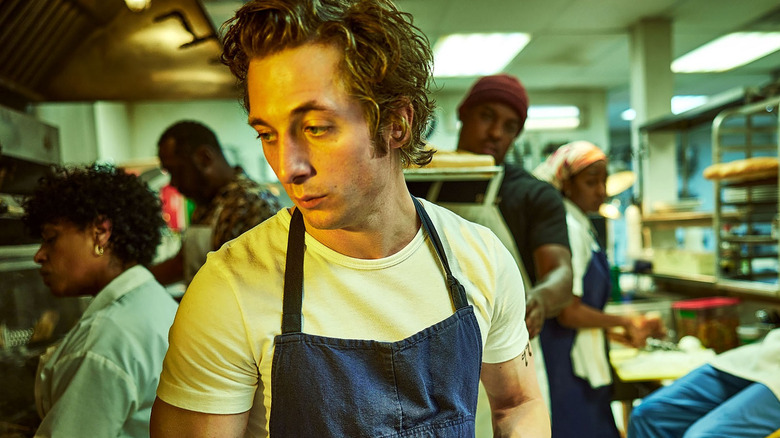 Hulu
On the off-chance that you haven't yet enjoyed the anxiety-inducing pleasures of "The Bear," you should probably clear your schedule and start binging immediately. The dark comedy arrived on Hulu on June 23 and has garnered a very dedicated following in a matter of weeks. The series stars Jeremy Allen White (of "Shameless" fame) as Carmen "Carmy" Berzatto, a former fine-dining chef who returns to Chicago to run his family's hole-in-the-wall sandwich shop. With eight half-hour episodes, you might expect "The Bear" to be the perfect breezy binge — except that instead of laying back for TV relaxation, you'll be leaning forward, clutching your heart, and trying to slow your pulse as various chefs bustle through the kitchen, trying to survive another day of chaotic dinner service. In other words, it's a great time!
Mere weeks after its release, "The Bear" has become one of the summer's must-see shows, speaking like wildfire by word-of-mouth praise and critical acclaim. Given how easy it is to binge right through the season in a single sitting, audiences have been clamoring for an answer since the series first arrived: can we expect "The Bear" to return for a second season?
Order up! The Bear has been renewed for season 2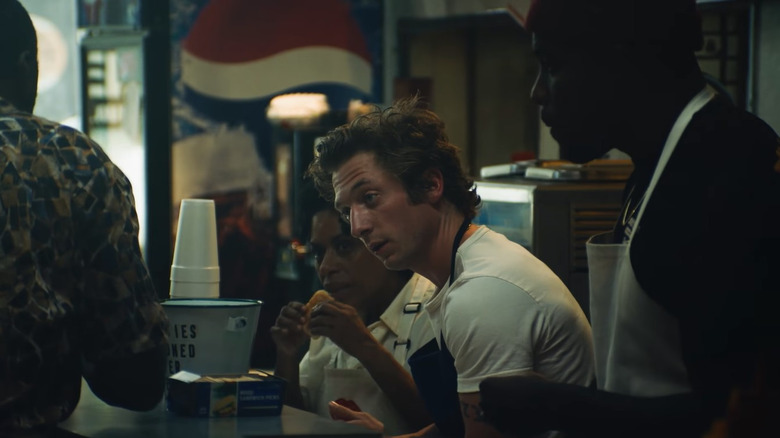 Hulu
FX has made the extremely sensible decision to "let it rip" and allow us another season of panicking alongside Carmy and his fellow chefs. Eric Schrier, FX Entertainment President, announced that the network has ordered a second season of "The Bear," which will continue to stream exclusively on Hulu. He added,
"The Bear has exceeded our wildest creative, critical, and commercial expectations. We deeply appreciate the brilliant work led by Creator and Co-Showrunner Christopher Storer and Co-Showrunner Joanna Calo. Jeremy Allen White's lead performance is spectacular, as are those of his co-stars Ebon Moss-Bachrach, Ayo Edebiri, Abby Elliott, Lionel Boyce, and Liza Colón-Zayas. We can't wait to get to work on season 2."
Finally, we have the reassurance that all our big questions will eventually get answers: how drastically will the upcoming renovations change the restaurant? Will they finally get that new mixer? Will we ever find out how Mikey resealed all those cans? After conquering the world of chocolate cake and the tricky donut beast, what pasty will Marcus pursue next? All these questions and more will finally be answered when "The Bear" returns with its second season. But much more importantly, we'll get to see the next chapter of this family-run restaurant. During his profile with GQ, Jeremy Allen White said aloud what the season finale of "The Bear" makes very clear: "the whole first season feels almost like a prelude to what the show actually is."
What will season 2 of The Bear be about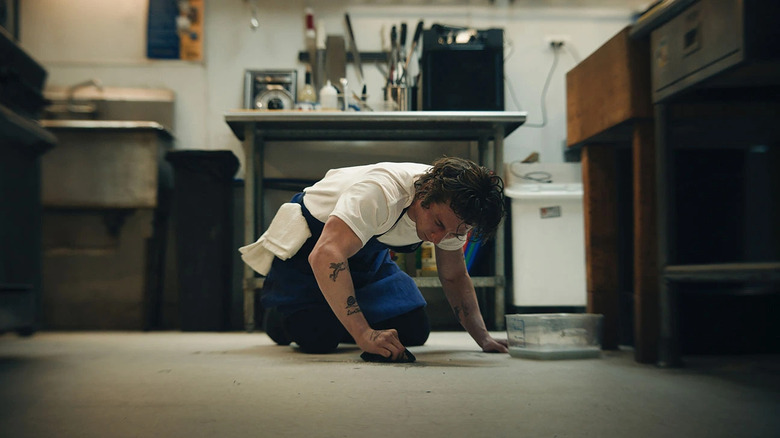 Hulu
The primary criticism that's been lodged at "The Bear" is its enigmatic title — but when the season closes, it finally made sense! It's not just about the metaphorical bear that Carmy has locked away in a cage or even the affectionate nickname that his last name has earned him. It's always been about the restaurant! After finding the money that his brother squirreled away in tomato sauce, Carmy realized that he had the chance to start fresh and completely reinvent the restaurants. Renaming it "The Bear," he closed up shop and many plans with Ayo Edibiri's Sydney: this can become the restaurant they both dreamed about, with great food and great vibes! A playground for new ideas, free from the abuses of the fine-dining kitchens of their past! Judging by everything we've seen so far it certainly won't be easy, but there's no doubt that the chefs of the newly named restaurant will find a way to make it work.