The Bear Episode 7 Became A One-Shot Episode Shortly Before Filming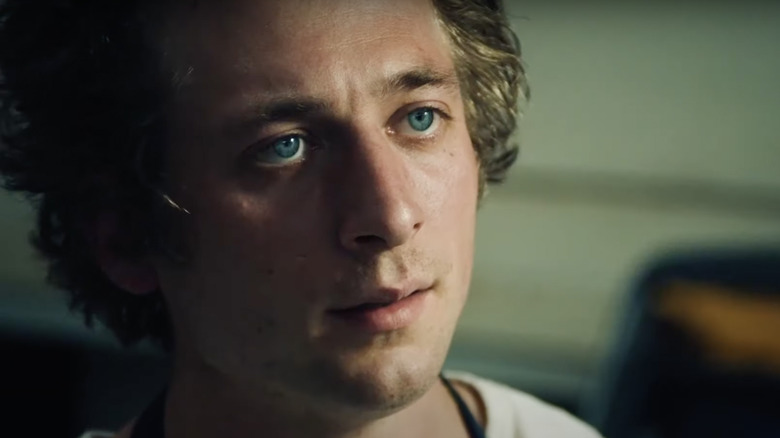 FX
If you have been thinking that "The Bear" – the dark comedy series produced by FX for Hulu which has been taking the internet by storm — seemingly came out of nowhere, you're not wrong. The show was scarcely promoted before its release but quickly gained a following due to its anxiety-inducing scenarios and heartfelt writing. Now, it has become a staple of online discussions and memes, especially its penultimate episode, titled "Review."
Directed by showrunner Christopher Storer, "Review" traces the course of a single evening inside the Original Beef of Chicagoland restaurant, somewhat reluctantly run by fine dining chef Carmy (Jeremy Allen White), as they deal with a massive influx of online orders after a local food critic praises an off-menu item made by new hire Sydney (Ayo Edebiri). What makes the episode so distinct, however, is that it is entirely shot in one consecutive take, sans the rearranged credits sequence.
That distinctive look and flow of the episode might appear calculated, and it certainly was to an extent — filming in one take requires a lot of work in order to make it just right. But "Review" wasn't originally supposed to be filmed that way.
There's no reprieve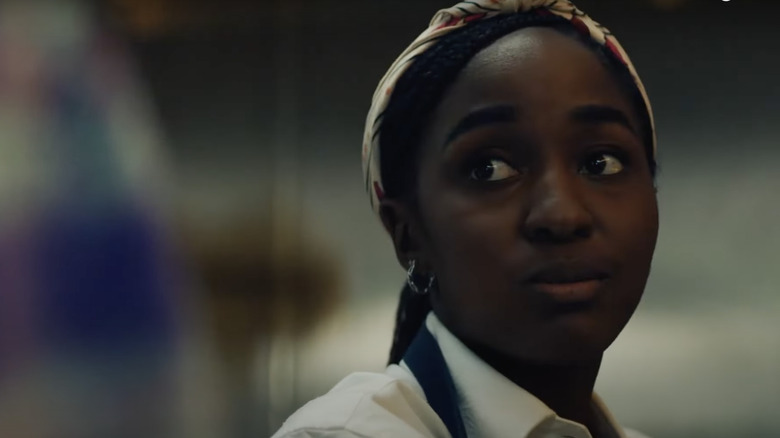 FX
According to White, "Review" wasn't supposed to be shot in any special manner. But that changed around two or three weeks before filming for the episode was scheduled. That might sound like a drastic and overwhelming last-minute change, but after Storer and executive producer Joanna Calo rewrote the script to be more akin to a blueprint layout, it became a lot more feasible.
"We [the cast] read it out loud a couple times, just kind of all sitting, making sure it all sounded correct," White told Indiewire in an interview. "Trying to time it out a little bit, just for words, without anything else, and then we put it up on its feet with our scripts in hand like you would on stage."
Needless to say, this shift in direction ended up changing the atmosphere and stakes of the episode for the better, a notion that White agrees with. "I think in our case, it really lends itself to the story and where the characters are at because the tension is building so quickly we don't give the audience a break from it," he explained. "There's no reprieve — it's consistent."
How the one-take structure reflects real kitchen experiences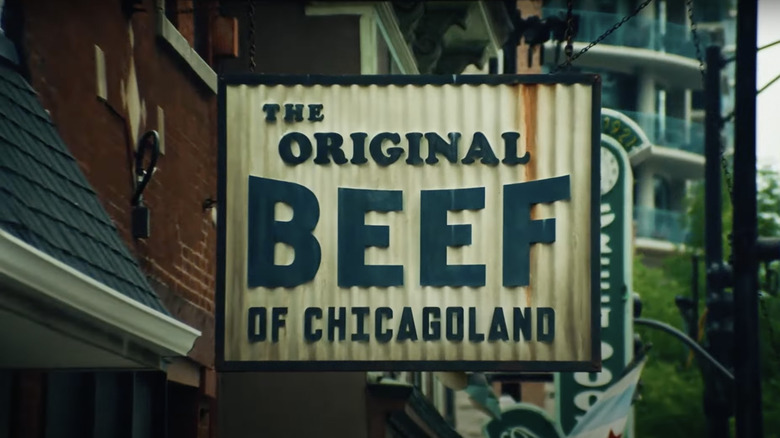 FX
Speaking as someone who briefly worked as a line cook in college, White's last observation is quite astute. Throughout the episode, viewers can hear the ticking of the POS printer. When working on the line, I always heard our printer ticking, even when I knew I was too busy to work on more meals. Sometimes, I wanted nothing more than the printer to break just so I wouldn't hear that damn ticking again. It's a sound that still sends a shiver down my spine, and hearing it used so accurately within a show was fascinating.
If "Review" wasn't shot in one singular take, this sound probably wouldn't have the same effect. However, since the audience sees and hears the action as it happens, the ticking becomes more visceral. White was spot-on when he described the decision to film the episode in one take as refusing to give the audience a break from the anxiety, because working in a kitchen of any size is a boiling pot of anxiousness. Maybe not so much that you accidentally stab a coworker in the butt, but still.
"The Bear" is currently streaming on Hulu.